We are announcing the third part of this episodic singleplay puzzle mod: Teotl. has been named Teotl (Terrifying), and is set to be released in time for the third phase of the MakeSomethingUnreal contest, around early May.
The Ball is the mod winner of the 1 000 000$ MakeSomethingUnreal contest phase 1, having won two first prizes.
Teotl will feature
Two new levels with both indoor and "outdoor" sections. The two levels include two large golden cities, surrounded by huge underground rivers and waterfalls.
New environment style, gold!
Mummies wandering around, and more action orientated bits of gameplay.
A new weapon to replace the last bit of UT3 content we were still using.
At least 20 new puzzles.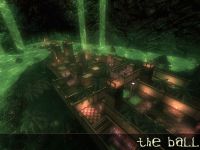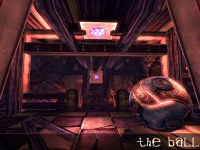 8 New screenshots were added to our images page.
Our team has also expanded quite a bit, here is our current line up who have been involved so far:
Sklare and Setheran as level designers
Rendermonkey as level gameplay scripter
SolidSnake as programmer
MrE/Manti, Tores, and Pesti as character modelers/Skinners
TW216 as the composer
Hourences as the lead, gameplay and level designer, and environment artist.
MrE was responsible for the Mummy, Hourences and Sklare for the levels shown.