1. Getting to Derinkuyu
The portal to DK is on Table Mountain, near the training dummy.
2. Derinkuyu Map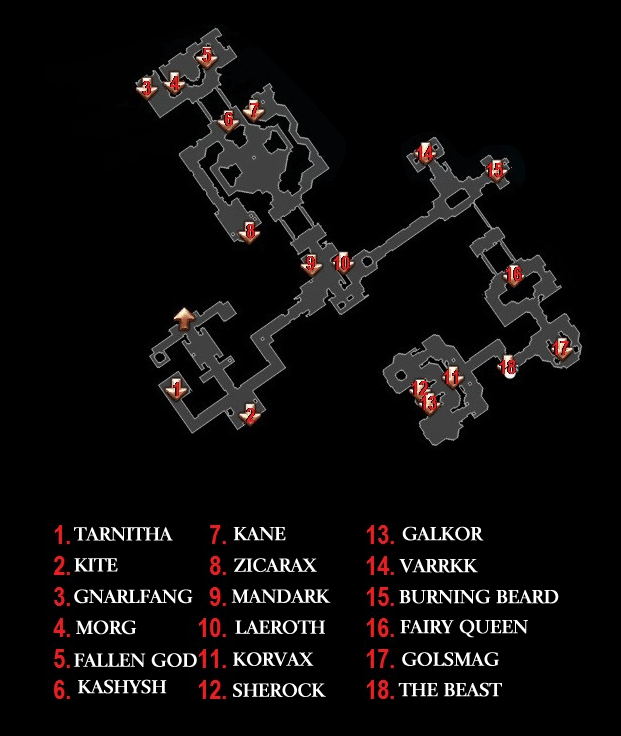 3. Opening the Portals
Once you locate a portal, you have to click on it. Simply click on the "The Gatekeeper is the key, KILL HIM !!!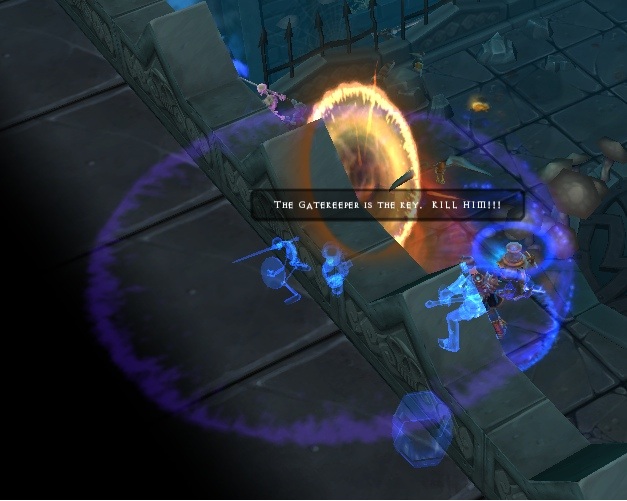 Wait for a few seconds and the portal will disappear. Once the portal disappears , you will know that you have spawned
"The Gatekeeper"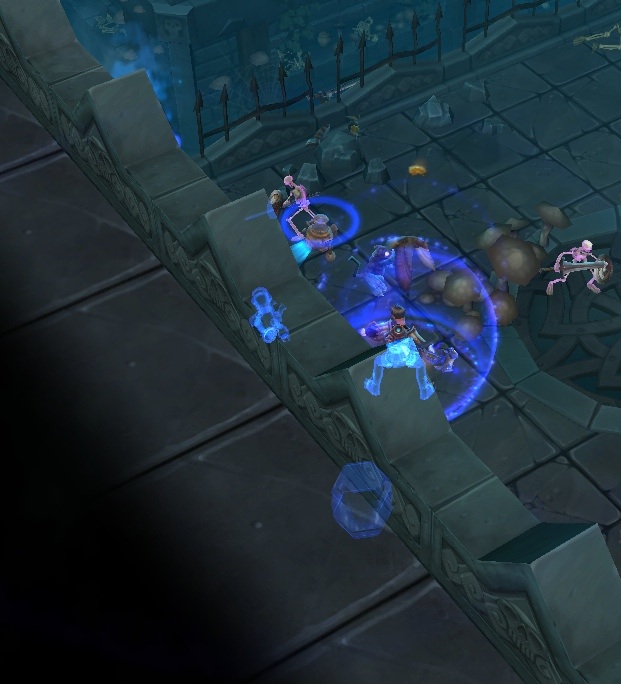 4. Finding the Gatekeeper
Here is a quote from Salan on how to locate the gatekeeper.
Quote from: Salan on April 28, 2013, 11:44:40 AM

Actually he'll spawn in exactly the same place every single time for each individual portal, its just that each portals spawn is distinctively set.

they will always spawn in the same chunk but you can't see where the chunks change in game, basically it will be close by, but not right next to the portal you are clicking, usually around a corner.
What i usually do is trying to listen for him. I run around the map and once i hear his laugh, i know that he is close by.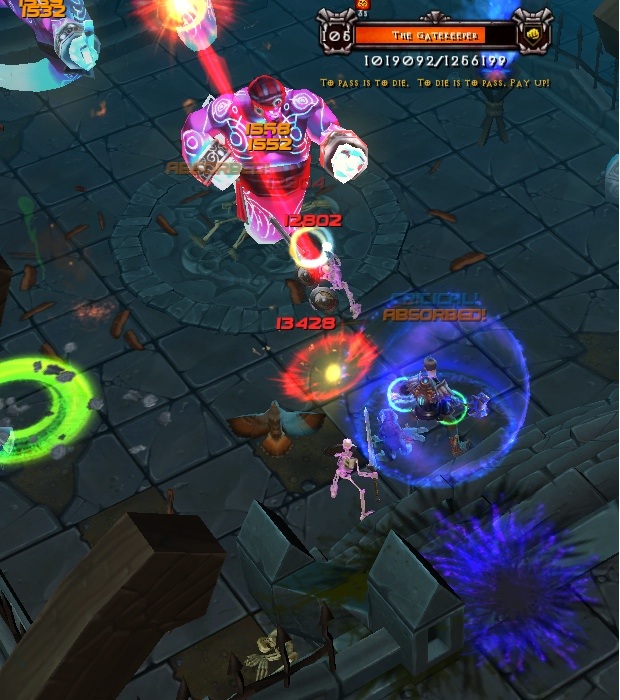 5. Entering the Boss room
Once you kill the Gatekeeper, the portal that you clicked on will reappear and you can finally enter the room.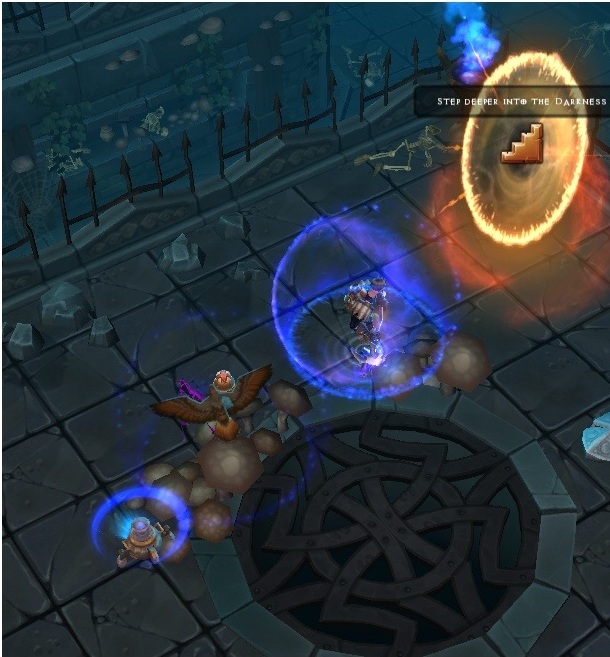 6. Information about some of the Legendary Items and DK boss drops
Here are the original 6 bosses and their corresponding loot drops, the rest, you have to find for yourself. REMEMBER there are 70+ legendary armor items (7 full sets) and over 30 legendary weapons to be found!
Korvax the Undying (Wraith)
Assassin's Boots
Burning Blood Helmet
Nightshaper (Witchhunter pistol)
Juggernaut Ring
Adamant Pants
Potion of Greater Strength
Zicarax the Destroyer (Devil)
Assassin's Helmet
Burning Blood Pants
Frozen North Boots
Eternal Eye Ring
Jabberwocky's Vorpal Sword (Juggernaut Greatsword)
Potion of Greater Statistics (+5 stat points)
The Faerie Queen (Fairy)
Burning Blood Boots
Frozen North Pants
Assassin's Tunic
Eternal Eye Amulet
Zalkorn (Witchhunter Bow)
The Fallen God (Fallen God)
Torihojo's Wakizashi (Assassin Sword)
Frozen North Ring
Adamant Ring
Juggernaut Belt
Vaarrk the First Born (Warlock)
Assassin's Shoulders
Burning Blood Ring
The Frozen Touch (Frozen North Mace)
Adamant Amulet
The Beast (Werewolf)
Assassin's Gloves
Frozen North Amulet
The Eternal Eye (Eternal Eye Shield)
Adamant Belt
Juggernaut Ring
Potion of Greater Vitality