Salan's SynergiesMOD Embermage Overhaul!
The video above talks you through some of the finer and earlier points of the overhaul. Shows you real-world use of the skills within Derinkuyu and Darknessfalls, and shows the process of the Troll king encounter as a Lightning mage!
The Embermage Lightning skill page has long been held as the ugly step child of all skill pages. It revolved around 5 individual direct damage attack spells, 1 ground clutter sentry, and a health survival skill for its active cast skills. No other skill page in the game had so many skills within it that had absolutely no synergies between them.
Skills on the Lightning page that did not change with this overhaul:
Tier1 Prismatic Bolts
Tier5 Deaths Bounty
Passive Tier3 lightning Brand
Skills that were replaced with this overhaul:
Tier2 Shocking Burst has been replaced by a new pointblank area of effect Thunderstorm.
Tier6 Shocking bolts has been replaced by a new ranged version of shocking bolts.
Tier7 Shocking Orbs has been replaced by a new sentry version of shocking orbs.
Skills that were slightly altered with this overhaul:
Tier3 Thunder locus allows more casting of the Locus per tier
Tier4 Arc Beam gains charge when hitting enemies
Passive Tier1: Prismatic Rift no longer teleports, but debuffs enemies
Passive Tier2: Wand Chaos no longer teleports or blinds enemies
Other Embermage skills that were altered with this overhaul:
Ice skill page Tier2 Hailstorm no longer debuffs electricity damage!
Lets take a look at the 5 active cast spell changes in order..
Tier2 Thunderstorm
A pointblank storm that leaves enemies debuffed to lightning damage!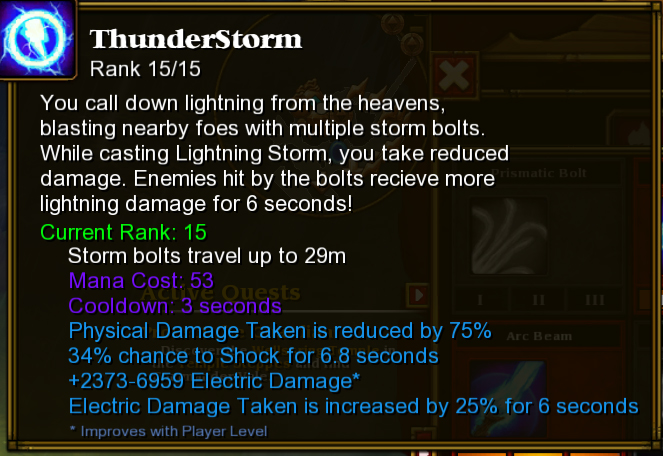 Tier3 Thunder Locus
Creating multiple thunder locus's, +1 per tier!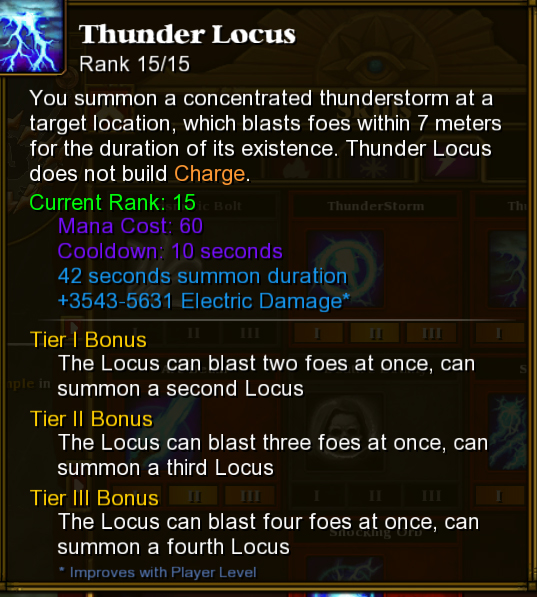 Tier4 Arc Beam
Now generates 20% charge on hit, and 40% when it arcs!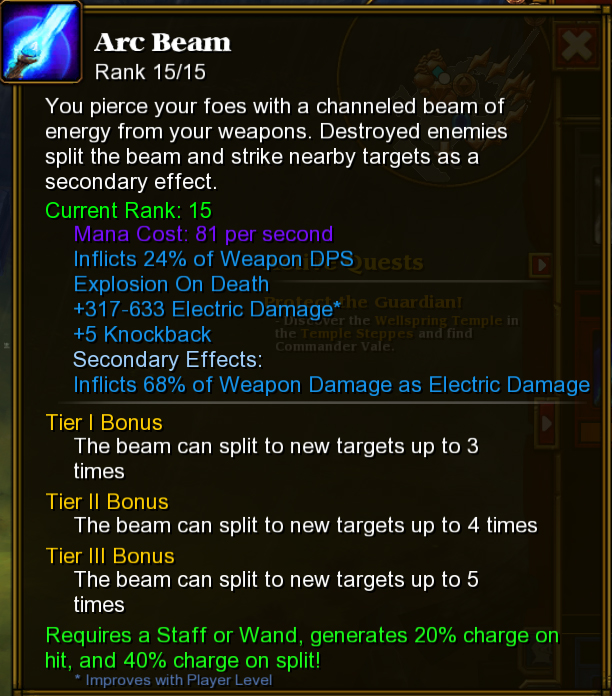 Tier6 Shocking bolts
Creating an artillery like missile that delivers the bolts in a 360 degree arc from impact.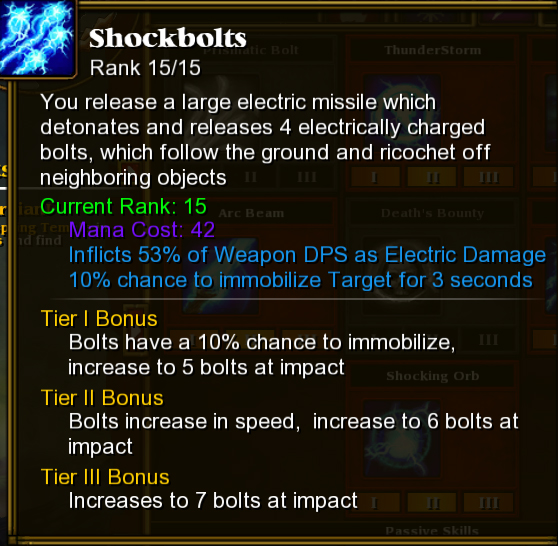 Tier7 Shocking orb
Creating an orb that attaches and follows the player. The orb shoots faster as skill level improves.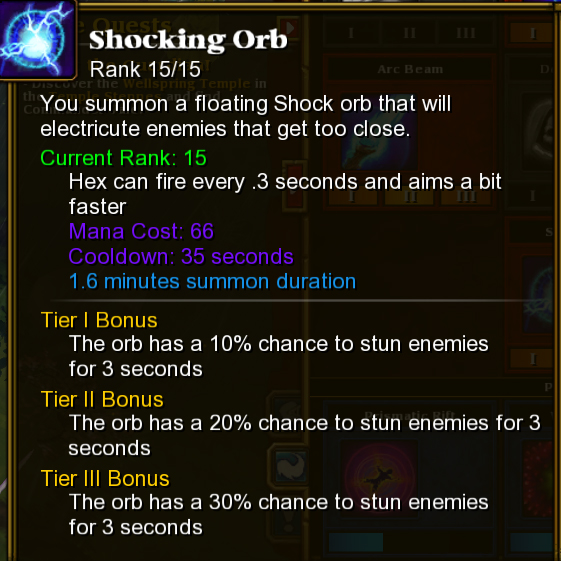 To see the skills in action, watch the video at the top!