So first off, I'll start explaining the Delta Halo UI.
Pretty much the DH UI is a User Interface project that was never released, and turns out to be older than time itself (06?). Anyway, despite being old, it's easily one of the nicest looking UI projects to graze Halo PC.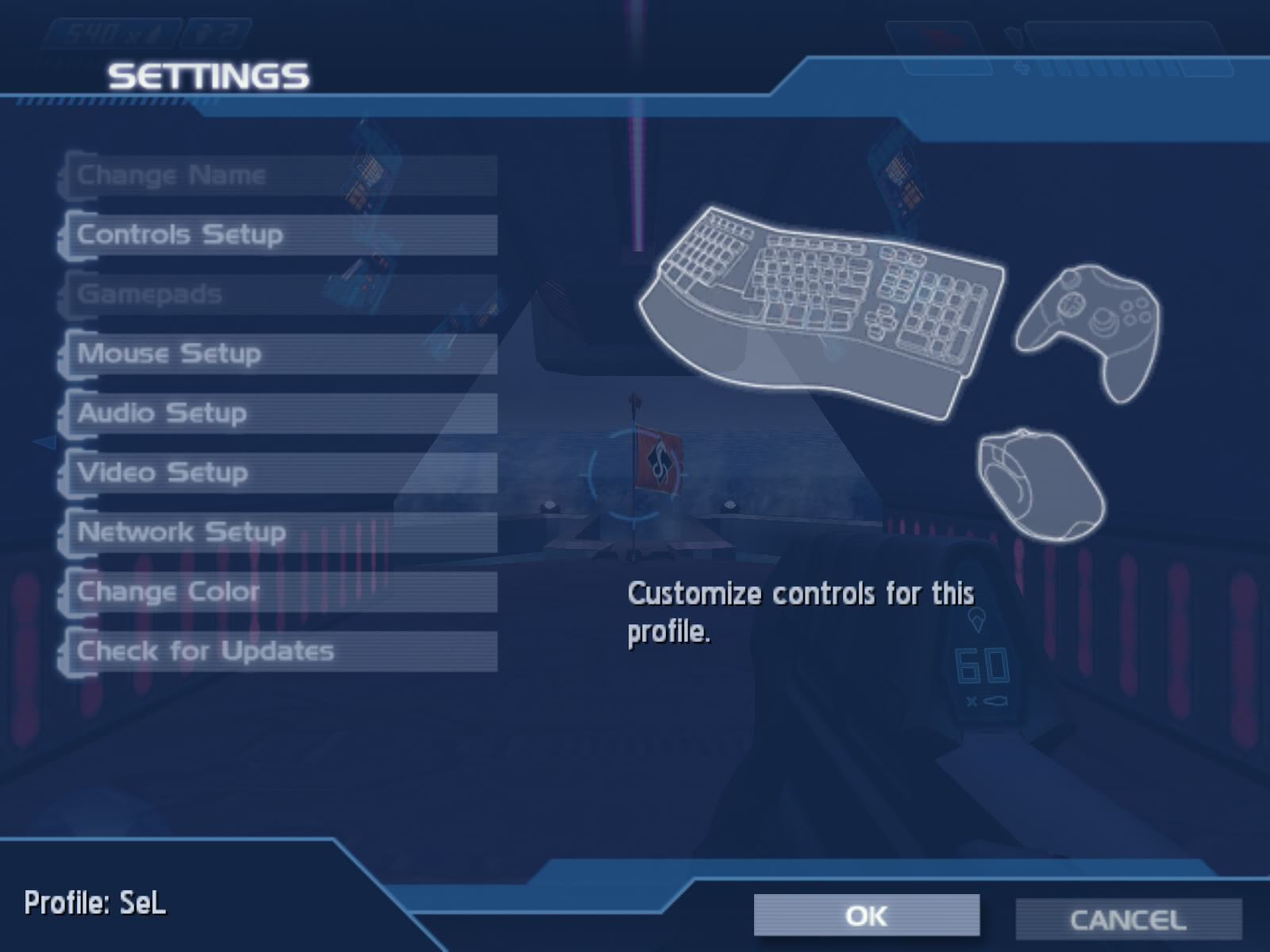 Essentially what this UI does is replace the stock (and incredibly boring looking I might add) Ingame menus that every other halo map has.
To go with this we also wanted a new loading screen that matches the Delta Halo UI style, you may have seen a similar one in CMT's Snow Grove, which I'm going to assume was meant to have this UI, but never actually got it added in.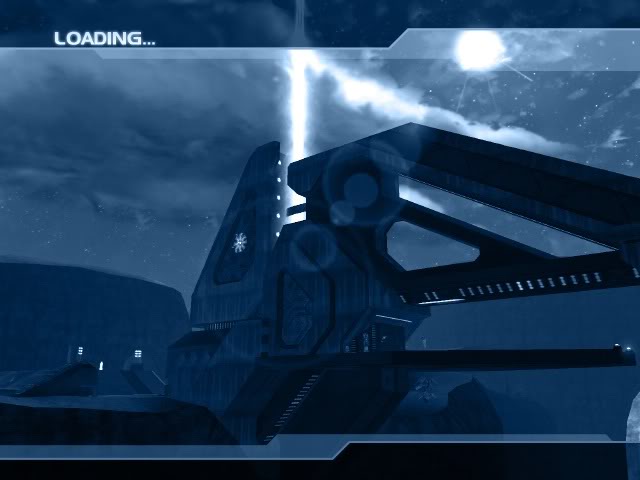 Definitely not the worst possible shot of the level to see every time it's played right?
Anyway, moving onto the videos.
I attempted to upload the walkthrough to the Revelation's profile page, twice, only to get failed to process errors :(, though it worked fine on filefront and youtube.
Anyway, the video walkthrough can be found on filefront here : Gamefront.com
Finally, we have Sam's recording of the gamenight where we played this.
I don't think this one can be streamed from filefront, but if you do download it, I'm going to tell you what you need to know. First of all, sam is a terrible cameraman, flying into walls all the time etc, and his pc is pretty far from godly, and he also uses this disgusting shader hack, which improves performance, but makes the shaders look absolutely awful.
Anyway, his video can be found here : Gamefront.com
Now, just going to sneak this last bit of news in here, I'm looking at a relatively close release date now. I hooked up with Firescythe whose helping me out with the render portals, which halo needs to function on just about any modern map made for it. They have been uncooperative since day one, and have continued to be pretty big issues in the map up to this point. Hopefully though we'll be able to get them in working order for a release in a week or two.
This is almost done guys.
This last bit is for all the halo modders who are interested in what parts of this project will be released for public use, just going to write up a quick list here.
The map will be closed source, because there's some things that I just do not have the permission to release, however here's a list of thing's that will be released seperately, it's in the 'including but not limited to' group (ie : I might be missing things)
Conscar's sky that was used in the map.
The Waterfall (which is not done yet, but the finished product will be released)
GeoGeek's desert stock texture replacements. (These were cut from the level, but someone might have use for them)
The Doors
The edited 'Two Betrayals' beams.
An old outside of level ground model (mostly for informational purposes as there are a lot of people who can benefit from seeing how to do terrain in halo)
The 'unfinished halo' hologram.
I might remember more things later on, but I think those are the most important parts of the list.