Hello test subjects!
It's been a good while ago since we last posted anything.
Last August we started with a small closed beta and we came to the conclusion that a few of our maps weren't up with our quality standards.
In the past months we've been working on re-working those levels and updating a lot of the other levels to our highest standards.
We're all thrilled to release some more information to you guys and more importantly to actually get you guys to play our mod but it will need a few more months until it's completely done.
Luckily we've gotten some help from other people:
- Miss Stabby, known for her map angry bombs and help on various other projects, has joined our team to help out with some awesome models and skins!
- Tmast98 known for his amazing maps, including the winter testing initiative, has joined our team to help with detailing and puzzle development.
All in all we're all very motivated and we want to bring you the best mod you've ever been able to get your hands on!
To show you that we haven't been sitting still we want to show you the progress we made on the map we showed you last:
Before: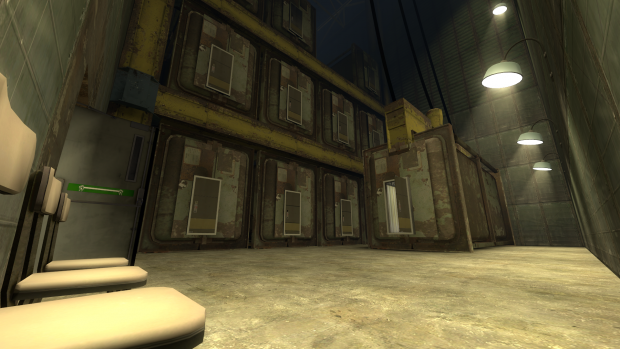 after: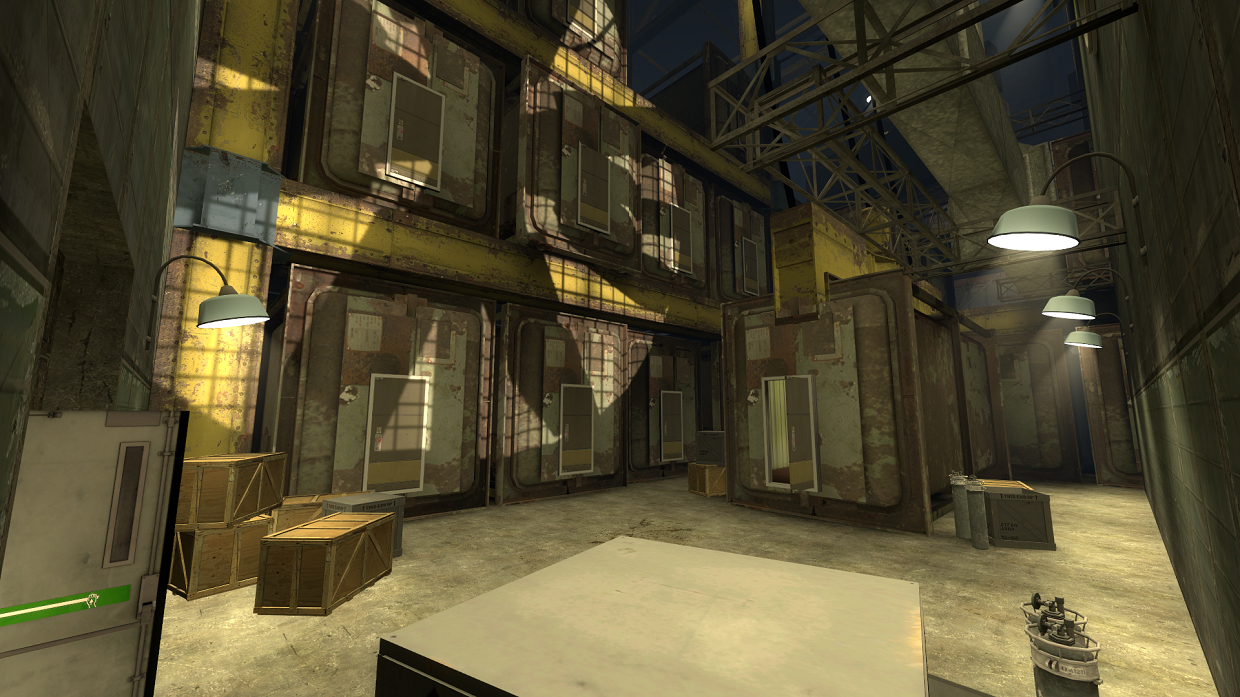 To see the full image check out the full version in the image section!
I hope you all enjoy it!
~Lp