Well things are back to great with development. With things being finished, and stuff being learned. So much so I forgot to introduce to Very important people who've started helping me out. Zucky1011 is a talented voice actor who's been helping out with the personality core voices, so give him a round of applause, and some steam game gifts.
Alastor is an extremely talented mapper and texture artist that joined me the other day, and has already started contributing to the mod. So give him a thumbs up and a pat on the back, because he's the one helping me make sure that this mod will be as long and polished as possible.
Below I have the 3 of the 4 personality cores that will be appearing in the mod, hope you like them.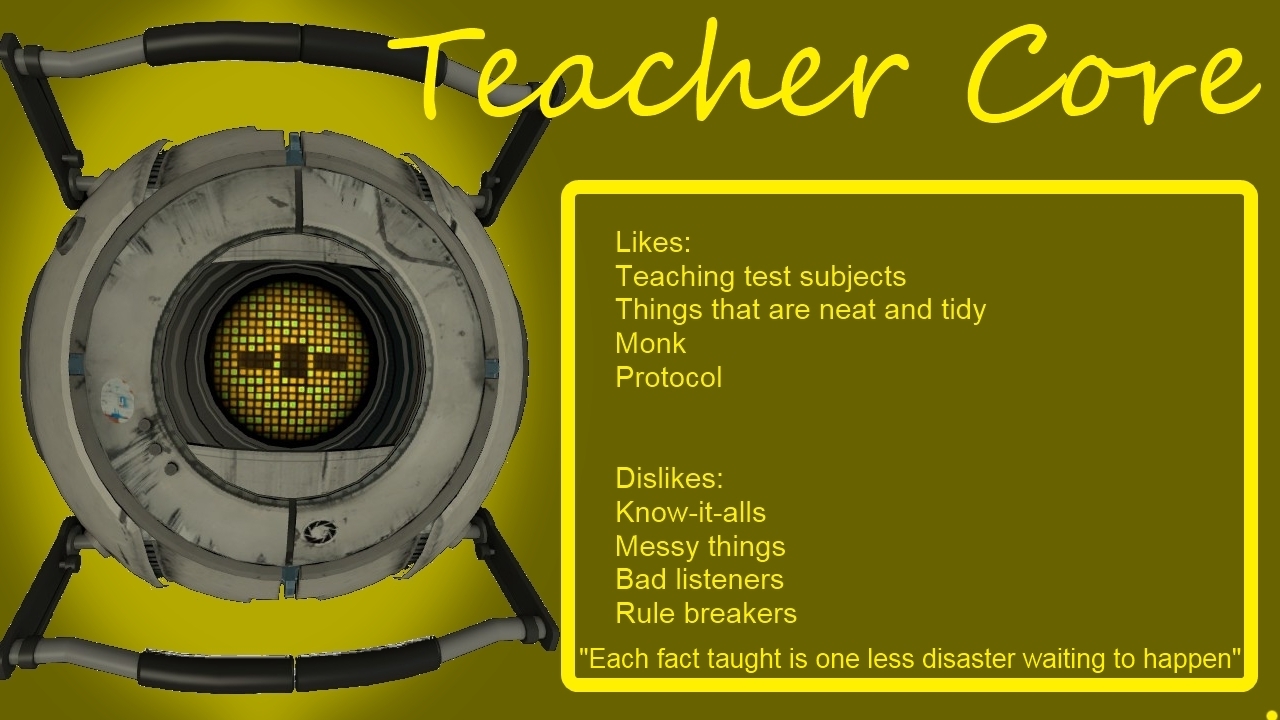 Voiced by Zucky1011
The teacher core is a responsible care taker of the beginner test zones, he acts like a mentor to the creativity core, and will sometimes nag the two cores when he finds them breaking protocol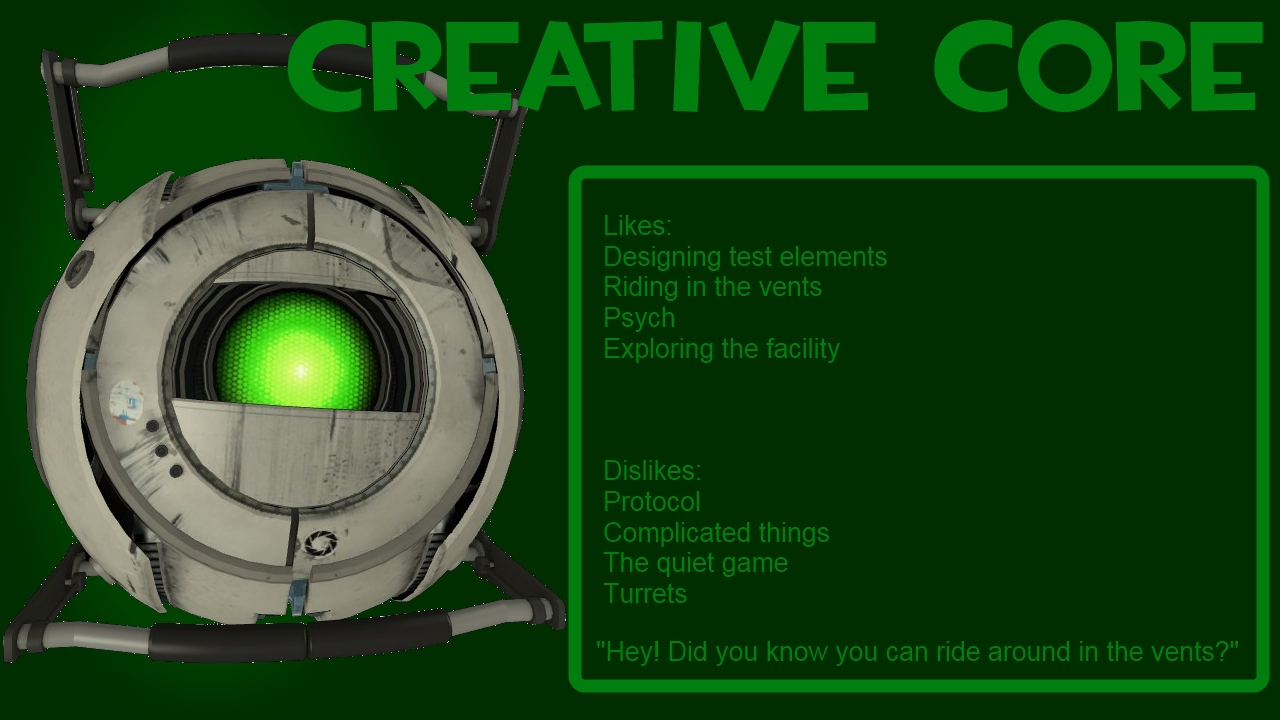 Looking for voice actor
The creative core is the child of the 3, all ways finding ways to make games out of test supplies. He often slacks off when not being watched, but does enjoy making logic based tests, and inventing test elements.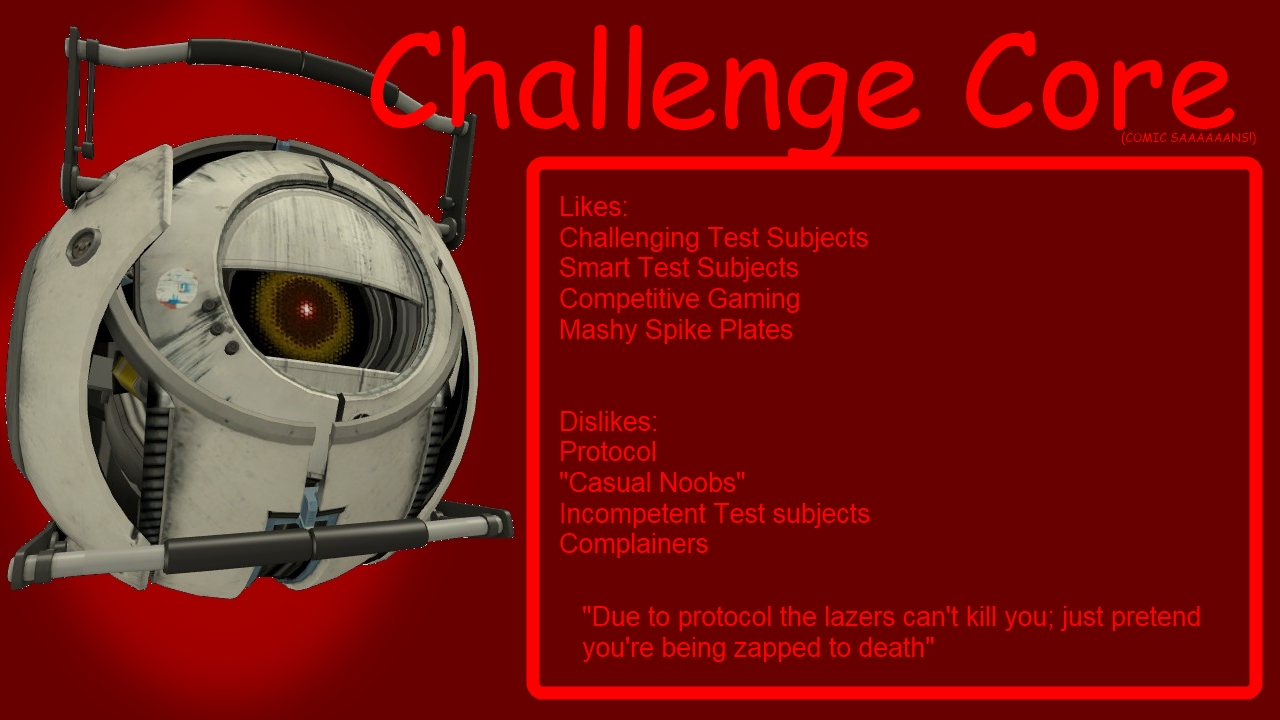 Looking for voice actor
The challenge core is a challenge loving test maker that makes the most elaborate chambers to challenge even the most talented subjects. Often annoyed by the teacher core, he finds himself breaking protocol much more then the creative core.