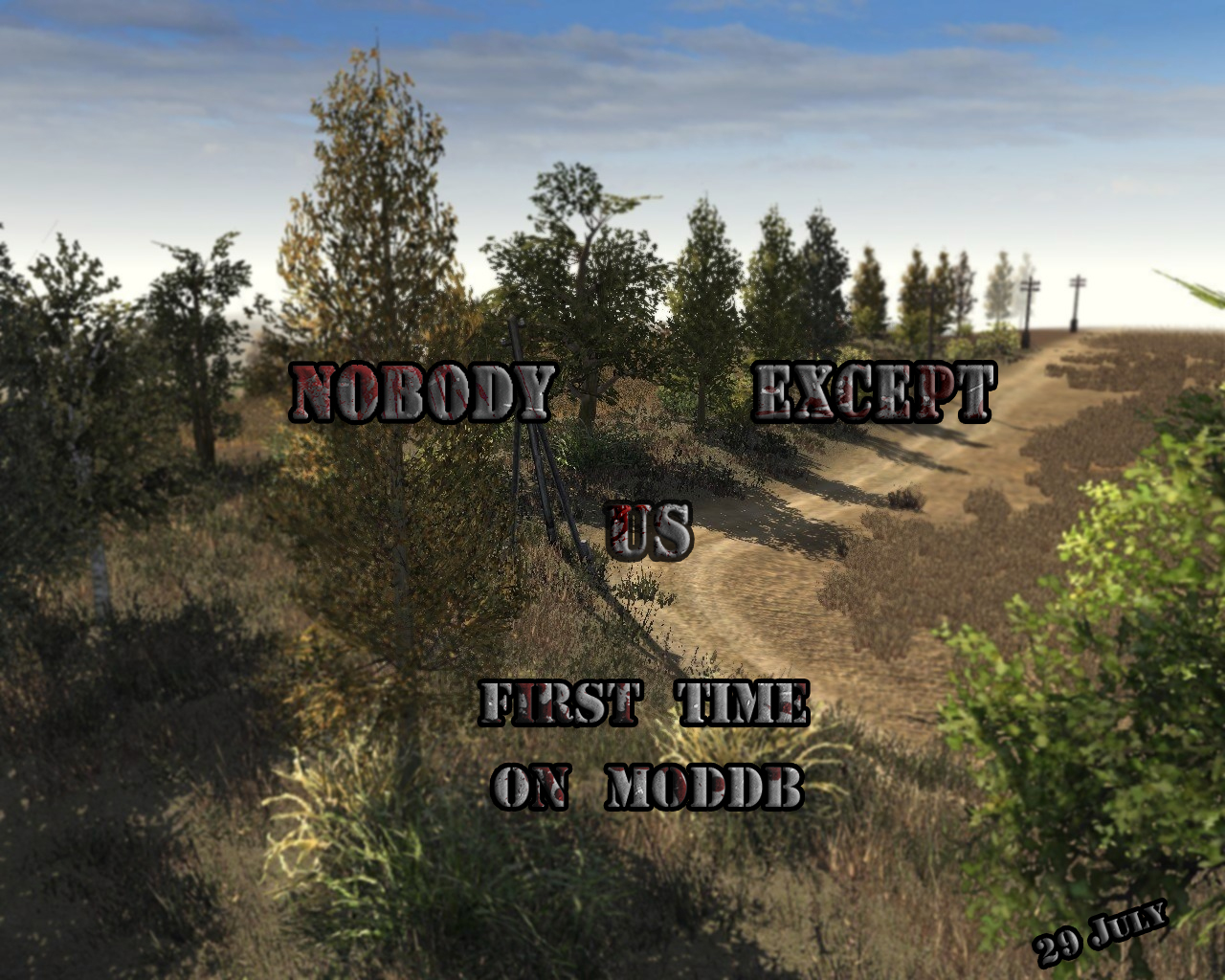 We are the UPO Team, and we propose you our mod to MOW AS 2 - Nobody Except Us. The main topic is - ATO on the east of Ukraine, or military conflict in Donbass region.
Our story started in 2015, when we were just discussing our plans about creating and publishing mod. In March 2015 we created public in VK (social network in CIS) and started our work on MOW AS. However, our developer's pack of NEU was too raw, so our first apha came out only on 28th March of 2016. Then our experience, skills and mastery had risen, and (in 1.5 year) on 8th July of 2017 our beta came out. Beta was much better then alpha, had our own developments, and first single mission - Jelobok. This mission is about operation of 93th and 80th brigades of VDV in May-June of 2017. It was our primacy in triggering and mission making. Then in August, famous ukrainian youtuber AlexD20 released two replays of Jelobok. Less then year, two videos had over 60,000 views...
On 13th April of 2018 our release ver. 1.0 had gone. It consists on 3 campaigns with 2 mission in each. Moreover, it has our new developed and modeled vehicle that had seen this world for the first time. Now, it is available in our CIS public in VK (link is in heading), Ukrainian public in Facebook (link is in heading) and on site mow-portal.ru . Unfortunatelly, our mod is just addon to Cold War mod, so, you need first install CW, then NEU. AND THESE THREE VERSIONS ARE AVAILABLE ONLY FOR MOW AS & CW 1.6.2.2!!!!!!
So, what about our plans? You can see the release date - 24th August, it's special on Independence Day of Ukraine. It is our release on MOW AS 2, MULTIPLAYER-RELEASE VER.1.1. It would be containing from 4 single campigns, that contain 8 mission, multiplayer, new maps, units, vehicle and other sweets) Our release will come on Steam, and, unfortunatelly, it will be still addon to CW. Maybe, we will publish NEU ver.1.1 here, special for pirates))
As for us, we are UPO Team - Ukrainian Punitive Operation Team, have 7 men in composition: 2 leader developers,1 modeler, 1 co-worker, 2 skinmaker's, 1 tester. Of course, not everyone is active, but those, who are noted in our Team group always can help you or answer the questions) I'm - hikkau, and Sergeymen - two leader developers, so all news on us)
To sum up, we hope, that you will enjoy our mod and be waiting for new versions and news) Thx for understanding, and sorry for my grammar))) I'm not good in English at all, but think, you'll understand me.
Best wishes, and waiting for news!