Turrets
Phalanx Facility Turrets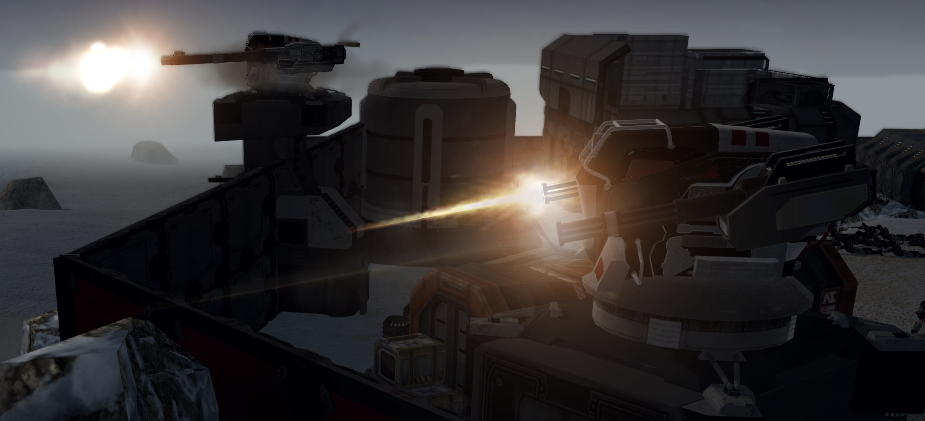 The Spear (Anti-Vehicle) and the Xiphos (Anti-Infantry) Phalanx turrets are both included with the next version. They're both stationary defenses but have complete 360 rotation and can do some serious damage to their intended targets. Though they can be quite easily destroyed by a HE explosive, or have the gunner taken out by an AP shell.
Construction
Buildings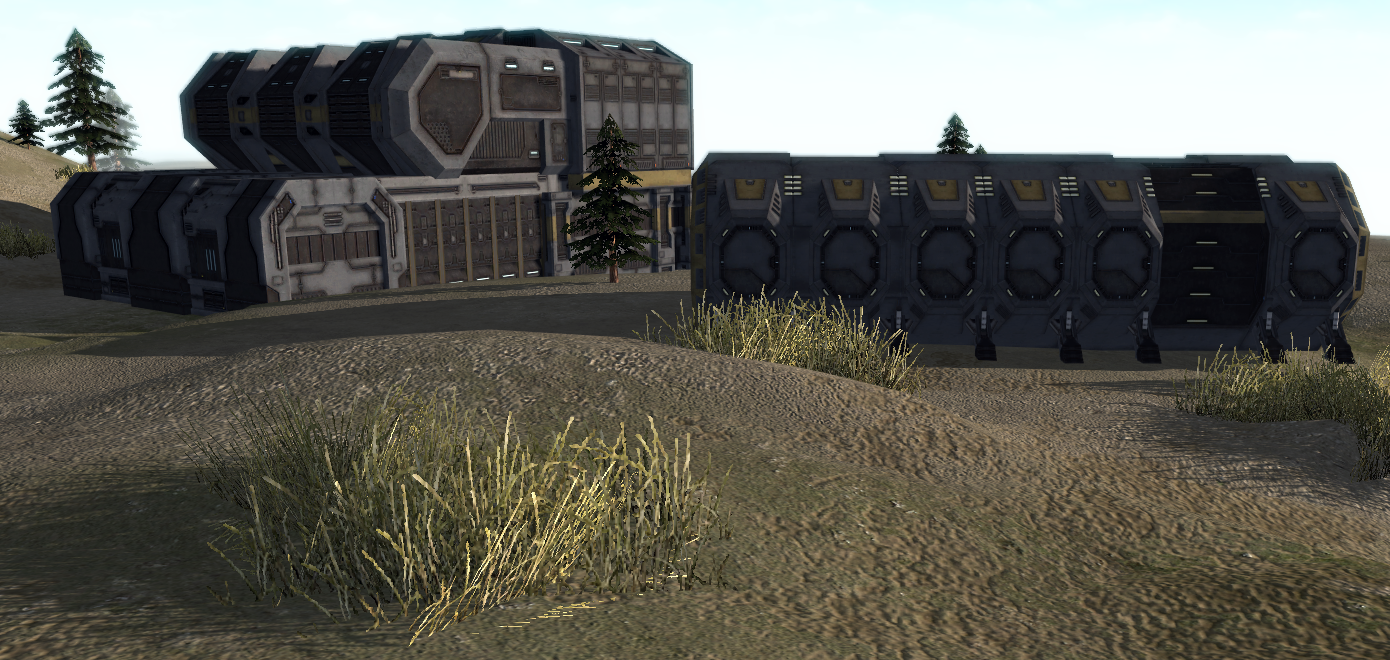 There's a pair of new buildings, both with interior versions for indoor fighting and prop versions just for scenery. These two buildings are following the same parameters of previous structures, having empty insides for map creators to lay out their own rooms and cover.
Props
A collection of new smaller props are going to be included that are being worked on by Corpus_Callosum. These props will mainly be from the Biolabs so expect some plants and agricultural/sciency looking pieces. I haven't got any screenshots of them just yet but rest assured that they are coming along well.
Vehicles
Camo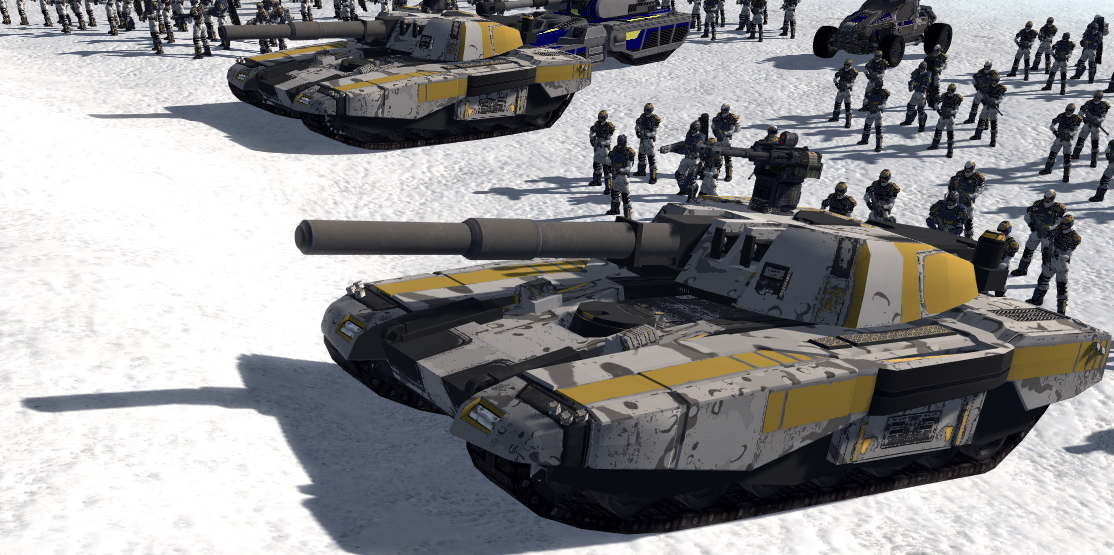 Keeping with the current snow theme, camo schemes for some more vehicles are on their way. I've currently gotten the Vanguard done since last talking about them (could use some feedback to make sure people are okay with it) but I'm quickly going to get the Magriders and Prowlers done, probably all the Harassers too.
Infantry
Terran voices
As what you could call a beta or test of some sort, I've worked on adding a new voice set into the mod. At the moment, only the Terran Republic troopers have new voices as I want to make sure I've got it sorted out properly before adding the others. Quite a few lines in the TR set are just left blank, mainly because there aren't a huge amount of lines to record of each voice in PS2 but also because it gets quite annoying to keep hearing lines repeat like, "Very suspicious" from idle troopers.
Helmets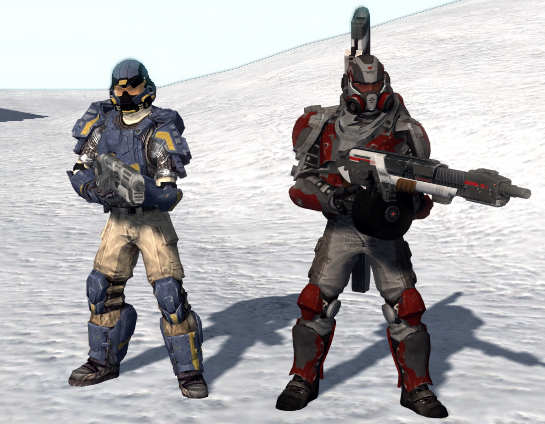 As shown in an image I posted a little while ago, three new helmets are being added with this update; The NC Roughrider, the TR Juggernaut and the VS Lacertae helmets. The Lacertae isn't done yet but I'll be posting an in-game image of that as soon as it's done.
---
I know it's not a lot for such a long time in the making, but hopefully this is enough to get you guys excited for the next update. As always it's possibly the I'll progress much faster than expected and will slip in a few extra pieces so keep an eye on the changelogs for stuff like that.
I'd also like to know if people would prefer I keep making updates like this, with a variety of different things. Or if you'd prefer updates to be more focused, like a version solely adding infantry weapons, helmets and equipment etc...
Please feel free to leave any comments, positive or negative, under this article, I really like to read the suggestions and praises, it keeps me thinking about the mod and motivated to add more. Thanks.