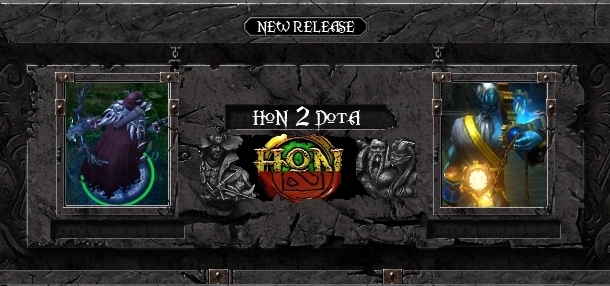 Version 2.5 of the HoN2DotA mod has been released!


New Features in version 2.5:
- 5 New Dota Heroes Including:

Dota's Jakiro Dota's Phoenix Dota's Geomancer Dota's Phantom & Templar
- 20+ New Alt Avatars Including:

Dota's Admiral Dota's Beast Master Dota's Slardar Dota's Moonrider & Earthshaker
Other Mayor Features from previous versions include:
- New Alt Avatars Mechanic: Allowing players to experience classic versions and HoN remakes of the Dota Heroes. For example, by choosing Moreaxus' Alt Avatar players can play with Dota's Classic Centaur instead. By Choosing Ra's Alt Avatar players can play with Dota's Classic King Leoric and so on. This way you get the best of both worlds depending on your play style/personal preference.
- Ai Bots: Players can now play against computer controlled heroes for the first time in HoN. (Follow the instructions at the "HoN2DotA Manual.pdf" file on how to spawn and choose the Ai)
- TCP/IP LAN Play: For the first time in HoN you are able to play with Custom Maps/Heroes against your friends in LOCAL multiplayer matches both on LANs and/or online using tunngle.
- In-Game Items & Abilities Guides: Every hero in the HoN2Dota mod features a complete In-Game guide so players can now check the recomended skill/item builds while playing.
- Dota Heroes & Items Names: Every hero in the HoN2DotA mod shows both their HoN and their Dota names so players coming from both games can know exactly what they are using.
- HoN Exclusive Heroes removed for Balance: Only the Dota Heroes and the Dota Heroes Remakes remain in the game, so HoN specific heroes like gemini, deadwood, predator, electrician and many others not derived from Dota heroes have been removed. (Their models could be still in use thou, specially those models with close resemblance to Dota heroes' models, for example: HoN's Predator's model is used by HoN2Dota's Ursa). NOTE: It is not that the HoN heroes aren't balanced, but they are not balanced to play with the added Dota Heroes.
Download the Latest version from here:
Moddb.com ------------------------------------------------------------------
Additional Features: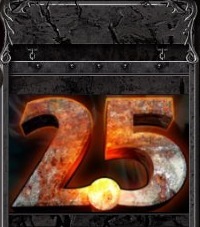 A grand total of 90+ Dota Heroes to play with!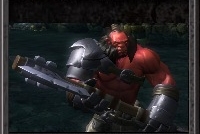 Dota 2's Axe model as Legionaire's Alt Avatar!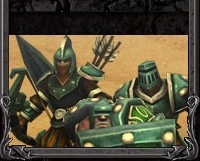 New creeps models and much more!
Direct Download Link:
Moddb.com