Hey everyone,
Beta 4 will be a very juicy update for Modern Warfare both in terms of content and graphical overhaul to HOI3 which is already becoming old especially when you compare it to the new games released by Paradox.
One of the missions of this mod is to make the game more accessible and no doubt this can be achieved by making the game look more 'fresh' among its counterparts. You have already seen some of the graphical changes introduced in Beta 3 and the new political screen which will be introduced in Beta 4, now its time you see the new map.
I've always had immense issues with the original HOI3 map, the community map project as well as the Magrathea - The Map Rebuilt mod have done their best to improve the map both visually and in terms of data but in my mind have not gone far enough. No doubt it is almost an impossible task to further improve the map we have in HOI3 Their Finest Hour and that is why I chose to start fresh.
The map which will be introduced in Beta 4 is a mix of the old map, the Victoria 2 map and some heavy modifications on my part. Before we get to the juicy screenshots I would like to point out that the new map is not perfect and be sure it will be further improved but I had to draw the line somewhere in order to get close to release.
(click on screenshot for larger image)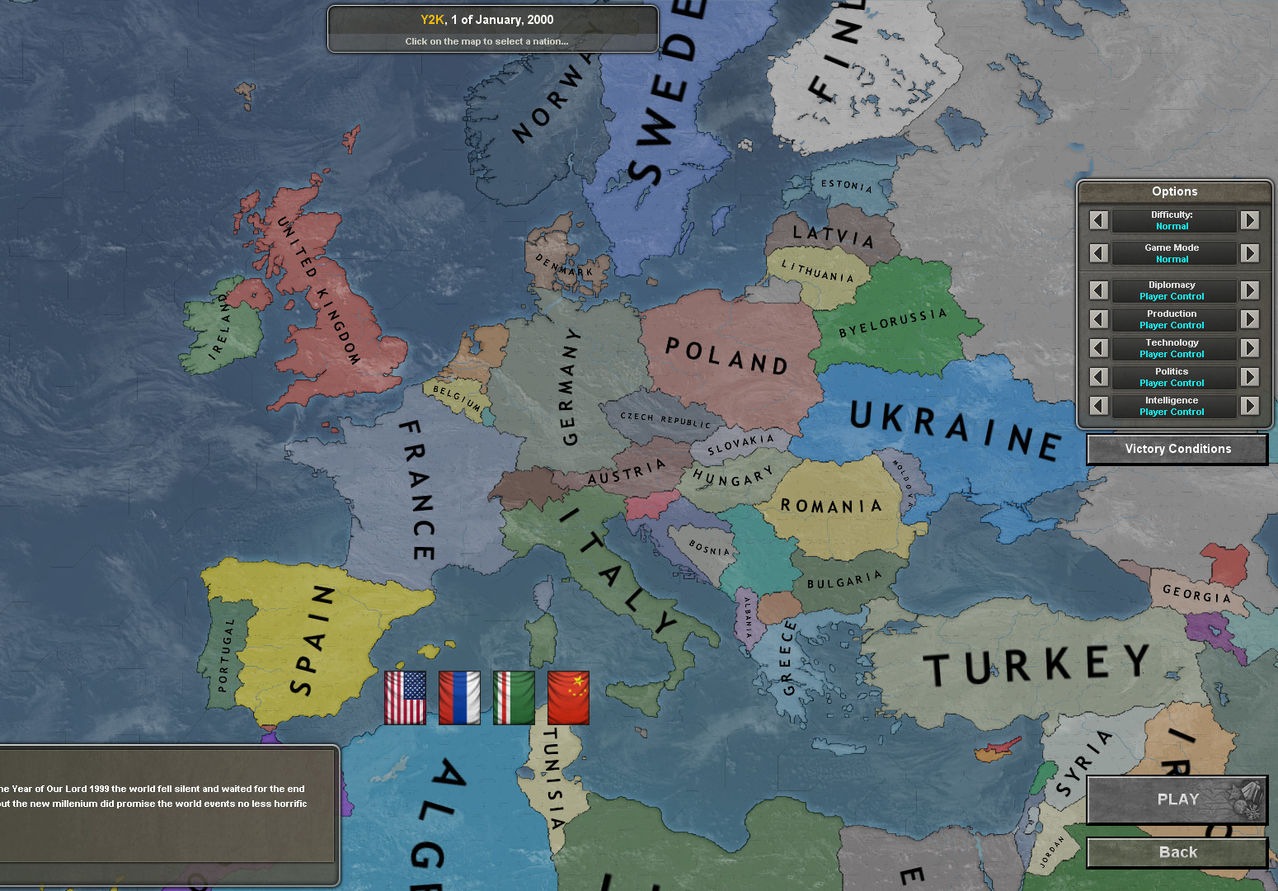 Besides the visual changes the amount of provinces has been increased from the original 14,155 to well beyond 18,000 provinces. This obviously has its down sides and benefits. The benefits are that all countries now have a fair chance at growth - which means that countries like Australia and Canada as well as Brazil have no less provinces than the US and some even more.
Same goes for the African countries that were abandoned in the vanilla game and had a handful of provinces, this time around they will have a decent amount relative to their size. For example: Algeria and Sudan both have about 200 provinces. DR Congo has above 100 provinces, so assuming you can get the countries going they have a real shot at becoming at least secondary powers in their areas.
(click on screenshot for larger image)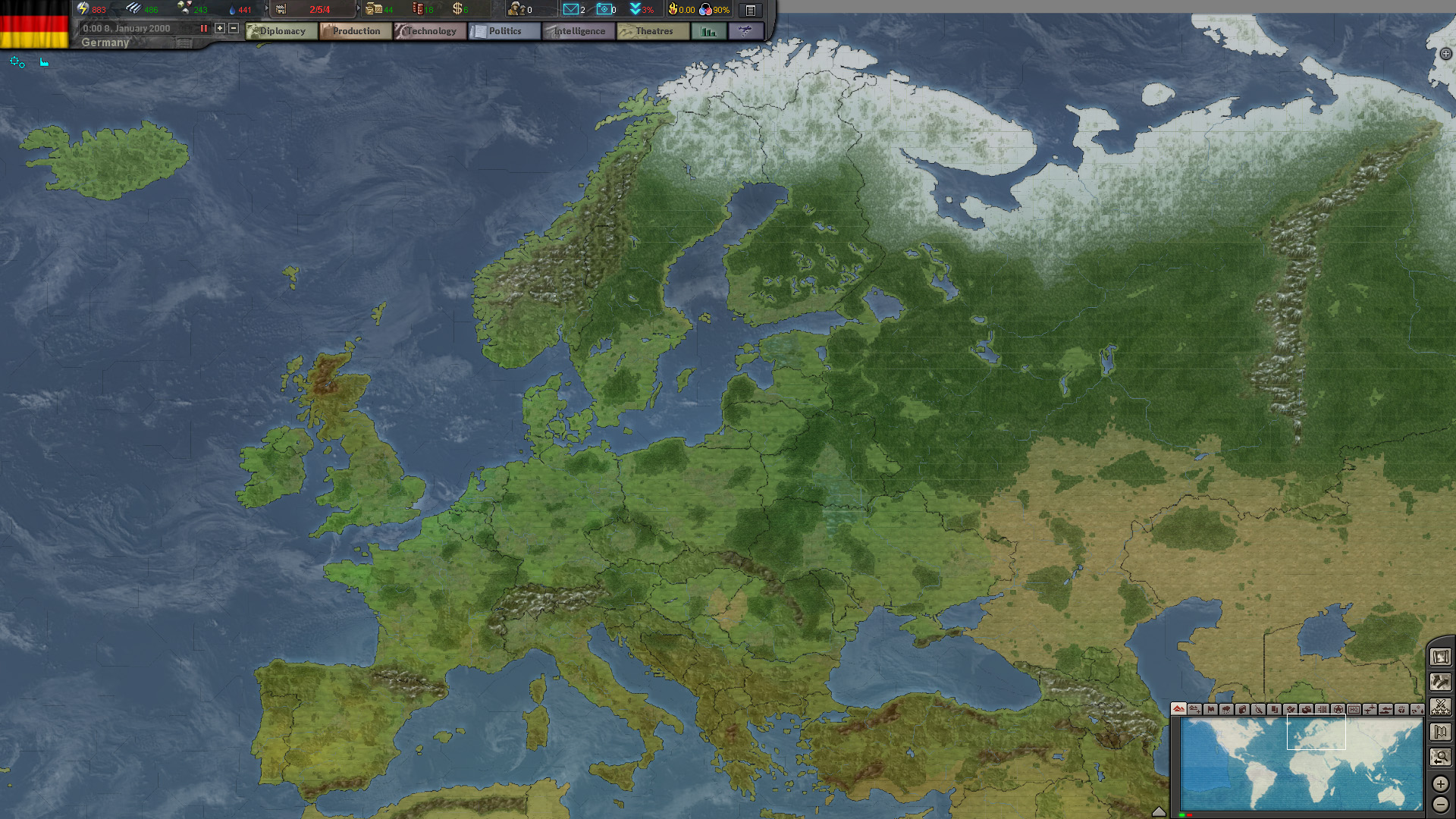 The downside is of course how well the game can handle all of these provinces, this will require some testing as well as input from players since my machine is old and is no benchmark for any game these days so I am hopeful the game will work smoothly for you... initial testing on stronger machines than mine have shown this shouldn't be an issue. My guess is that if your machine can run EU4 steady it should have no problem with the mod.
That is all for now, I will leave you to enjoy the screenshots.