Introduction
Hello everyone! I'm glad to be back writing another news post on this 29th of July, 2011. Its been several weeks since our last update, and boy has stuff really changed! The several big topics that we are here to inform you on include
Half-Life 2: Retaliation featured on ModdingToday.com
Our brand-new, sleek-looking ModDB page
The brand-new SMG1 weapon model
Screenshots and information on the status of the mapping of Chapter 2 and Chapter 3
Well, I don't know where to start. So, let's just jump in and get on with it!
ModdingToday's Review-Preview
I recently had a chat with one of ModdingToday's editor, and I asked him if he would like a play a closed beta of Half-Life 2: Retaliation. He was absolutely thrilled, and gladly accepted. I emailed him the beta, he played it, and boy did he love it! He talked about what he saw and reviewed what was presented to him(not everything was =D). To read the full feature yourself, click on this link now!
Our New ModDB Page
I'm sure at some point or another you guys noticed our new and redesigned ModDB profile page. Do you like it? We feel it has a much more professional and sleek design then the layout before, and I hope you feel the same! You don't want to know how much time it took to get it right.
The New SMG1
We have replaced the old SMG1 weapon model with something totally more high-definition and sleek, as well as realistic. It now has a real under-barrel grenade launcher as well as high-definition holographic sight. While it isn't strict to canon, you can absolutely see the resemblance and think of it as a high-definition SMG1. Take a look for yourself: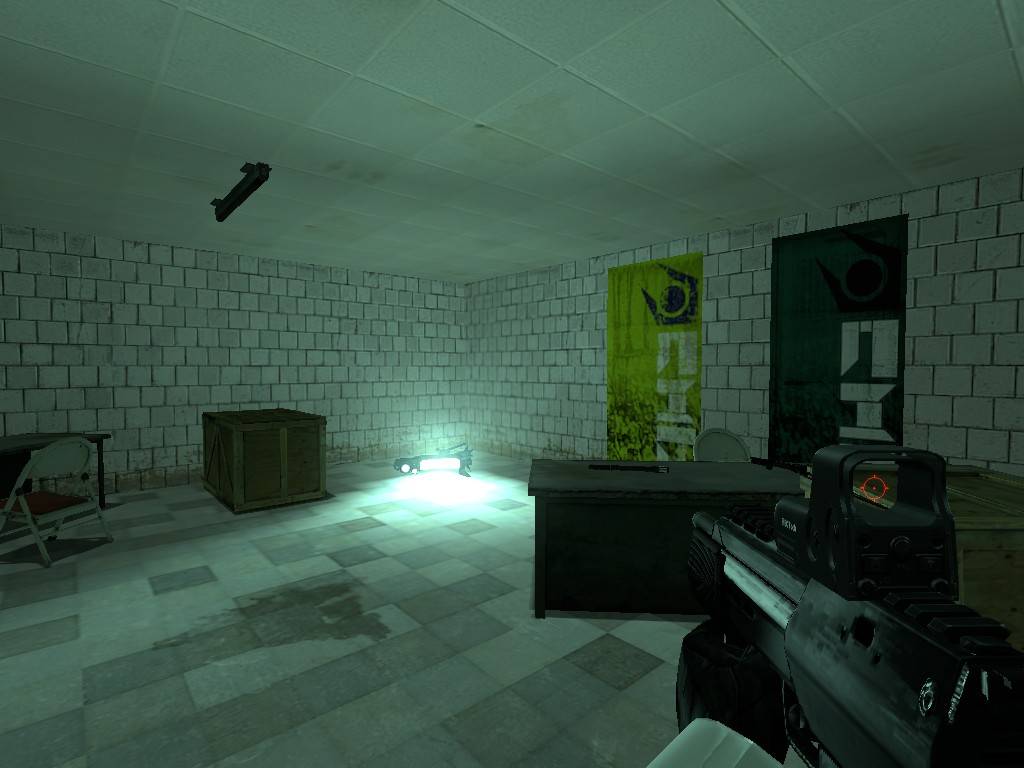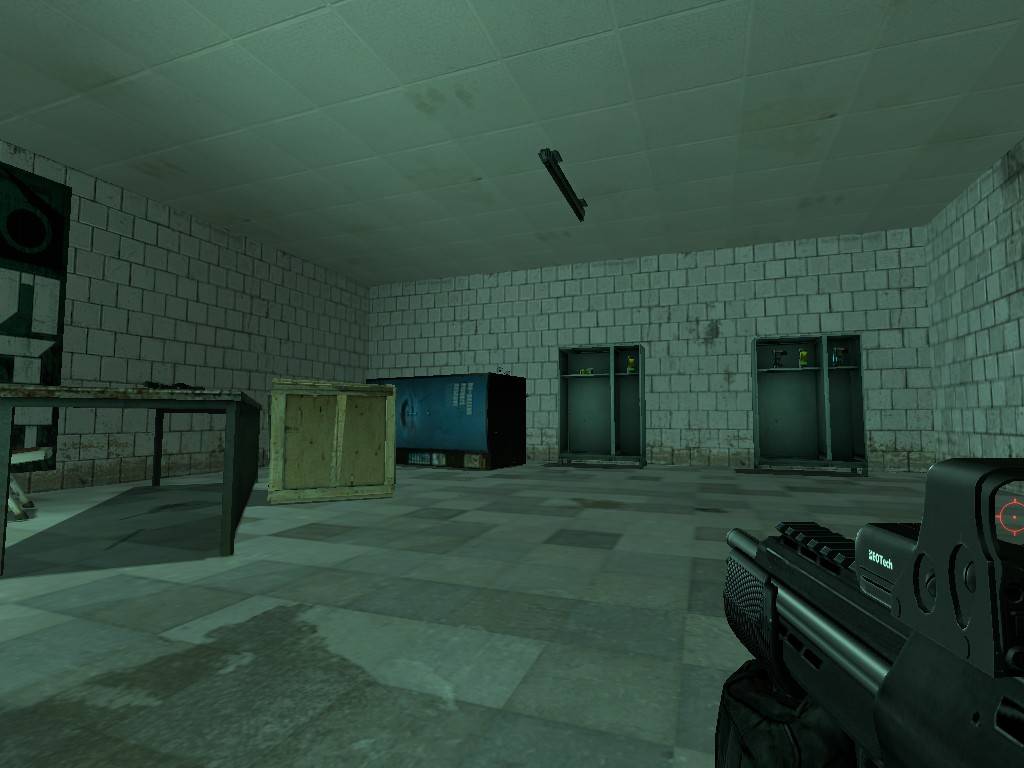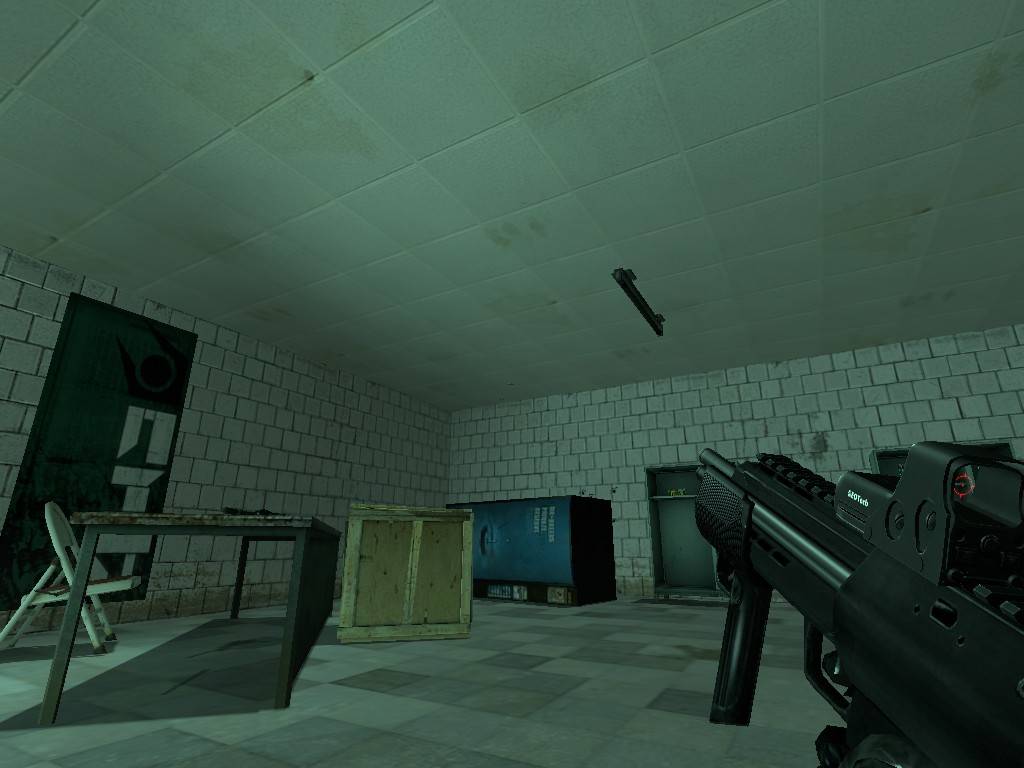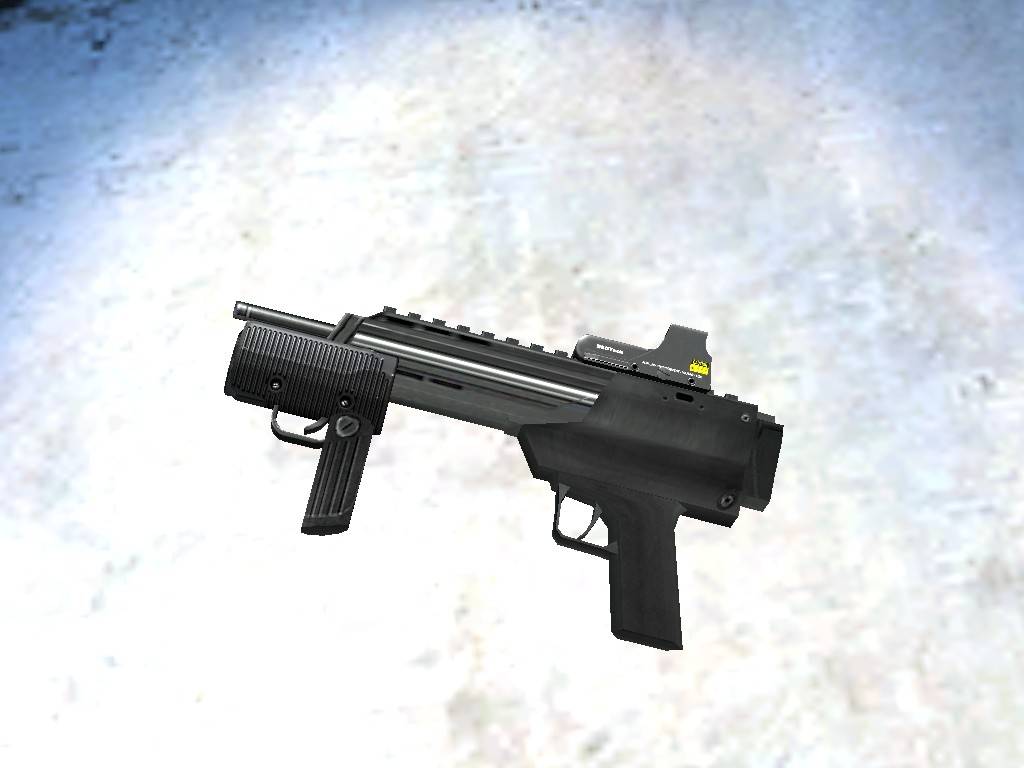 But now, we need YOUR response. We want to know which SMG1 model you like better.
The old one: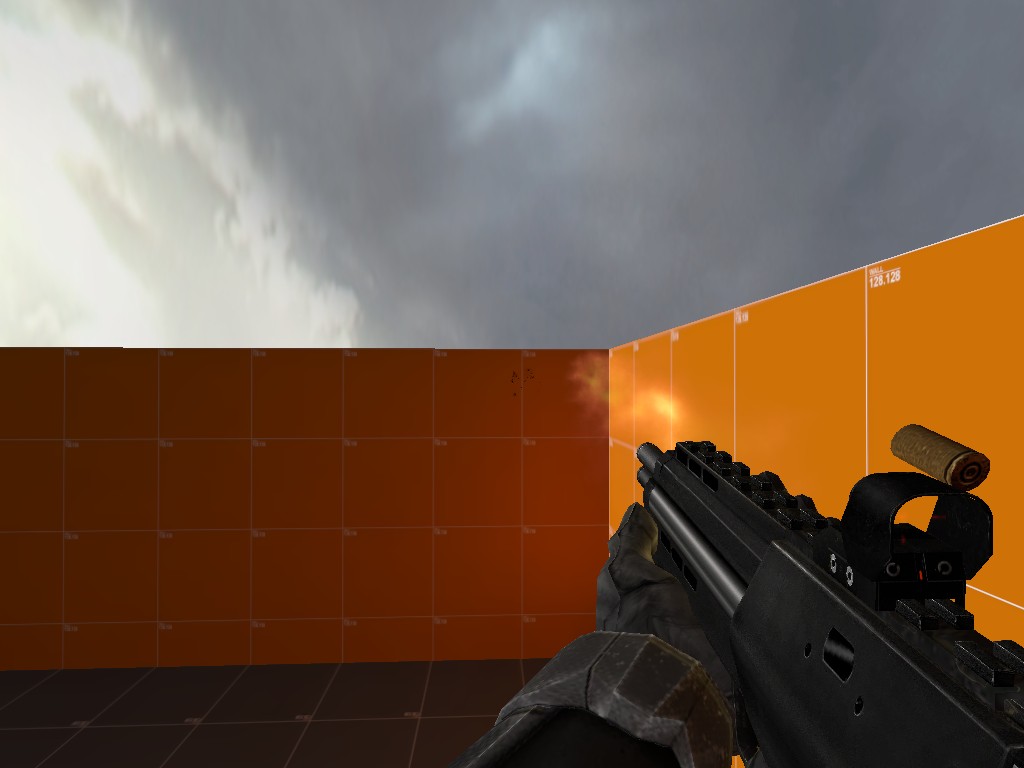 Or
The new one: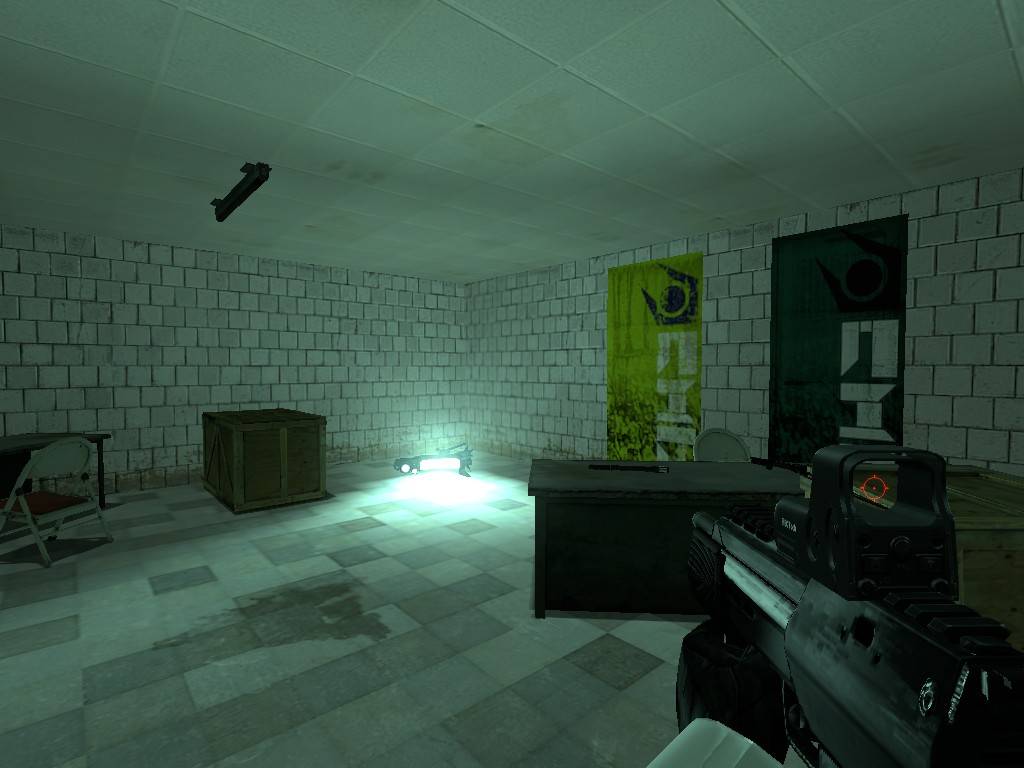 Status Update On Chapters 2 and 3
We have some great screenshots today of a close-to-final Chapter2_Section3. Its taken a long time and plenty of work to get this right(I mapped it all myself) for the scripting, and the detailing, and the garage battle as well! But more on that later, here are the screenshots: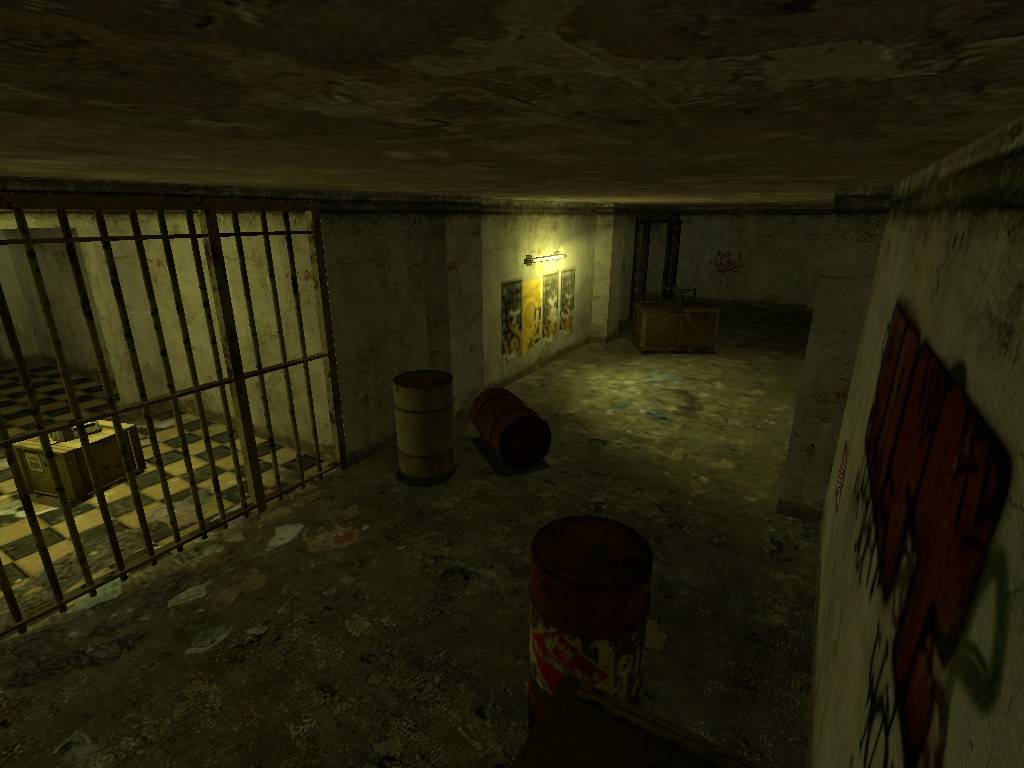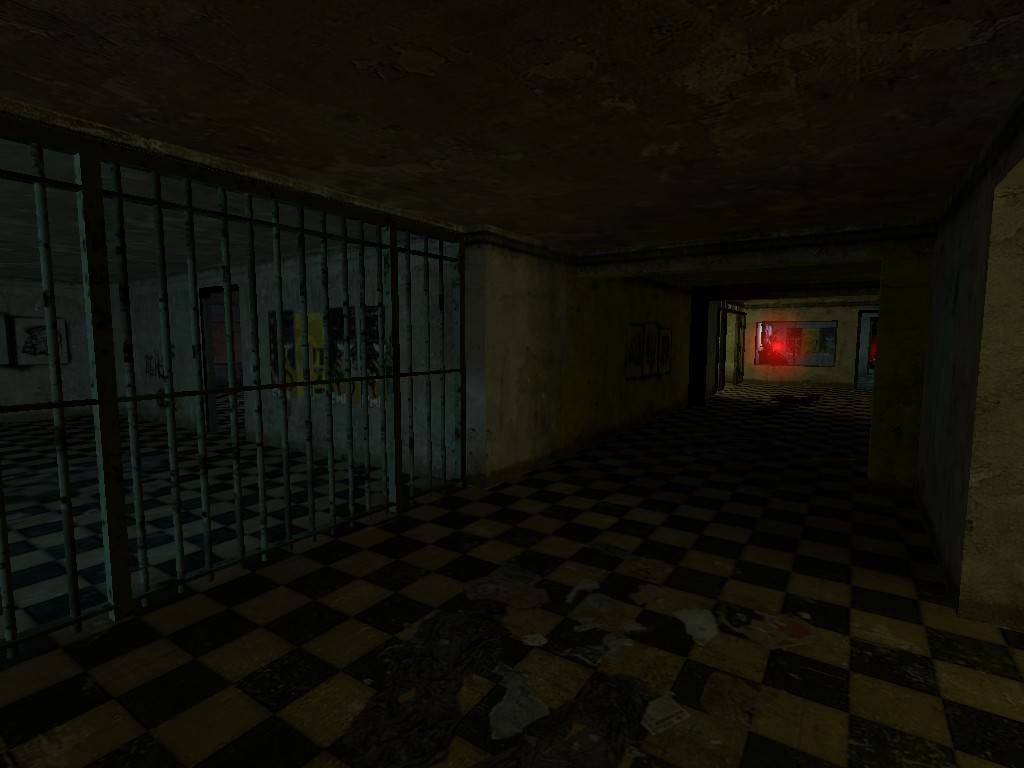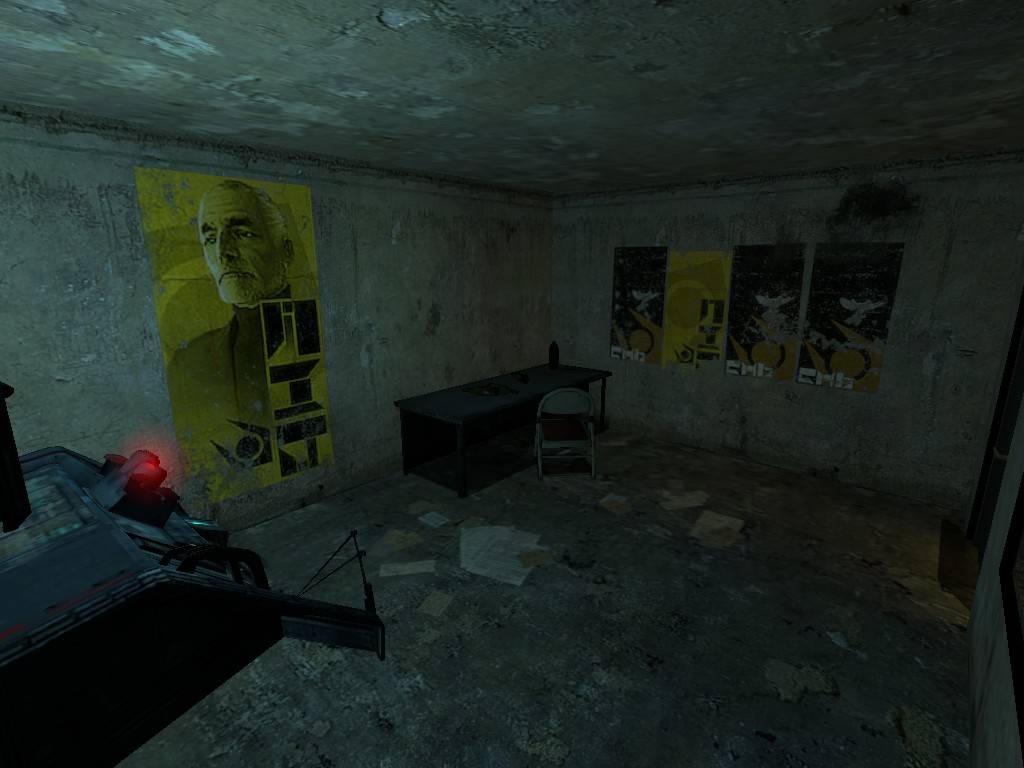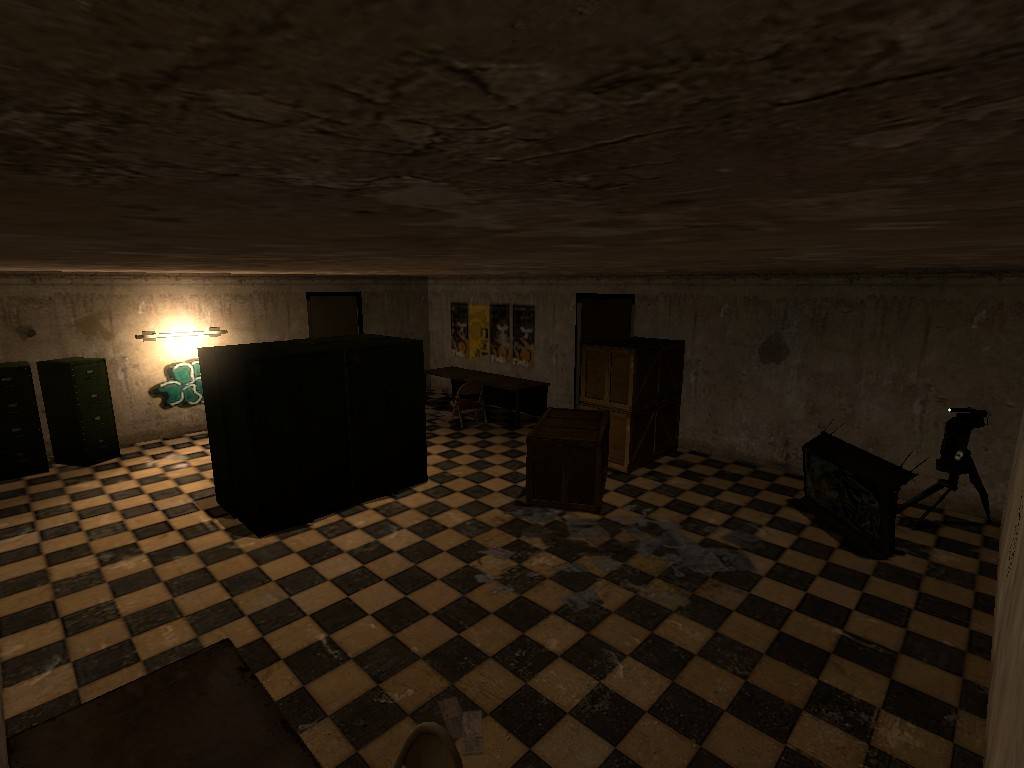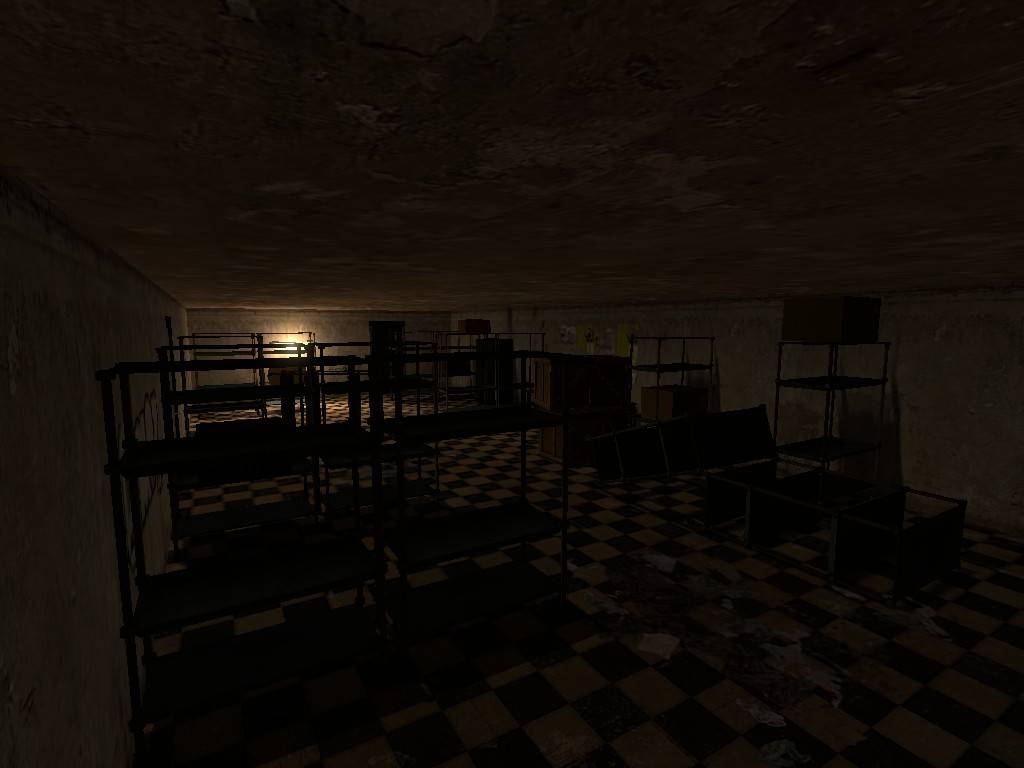 Things are coming along very nicely. Playtesting shouldn't take too long, and we can begin work on Chapter2_Section4. Chapter 3 on the other hand hasn't made much progress. We've been having a bit of trouble finding the right details and the right textures to use for the map. We'll sort it out and get screenshots soon.
Our Farewell
Well, that's all for this news post folks! We hope you had a wonderful time looking at all of our progress, and we'll back soon to bring you even more screenshots and videos of our progress.
And as for the SMG1 weapon models, please comment below and let us know what YOU WANT to see in the mod! The old or new SMG1 model, the decision is YOURS!
Until next time, folks!
- Adrian "The Joker" Lopez
---
Follow Us On: