I had a couple of issues before editing the collisions of the firetairs.
The first issue was that some colliders had bugs. One that creates invisible walls with the same size of the object or part of it. Before this mod, I wanted to make all San Andreas' objects with colliders fixed but this bug happened so it became Fixed Fire Stairs, only for firestairs. The way to fix this bug will be changing the meshes a bit to find the state where the bug disapears or replacing them by others equal.
The second issue is that when I finnished of editing the firestairs. In the game didn't appear with their shadows. All the firestairs were very clear and this is because they lost their vertex colors.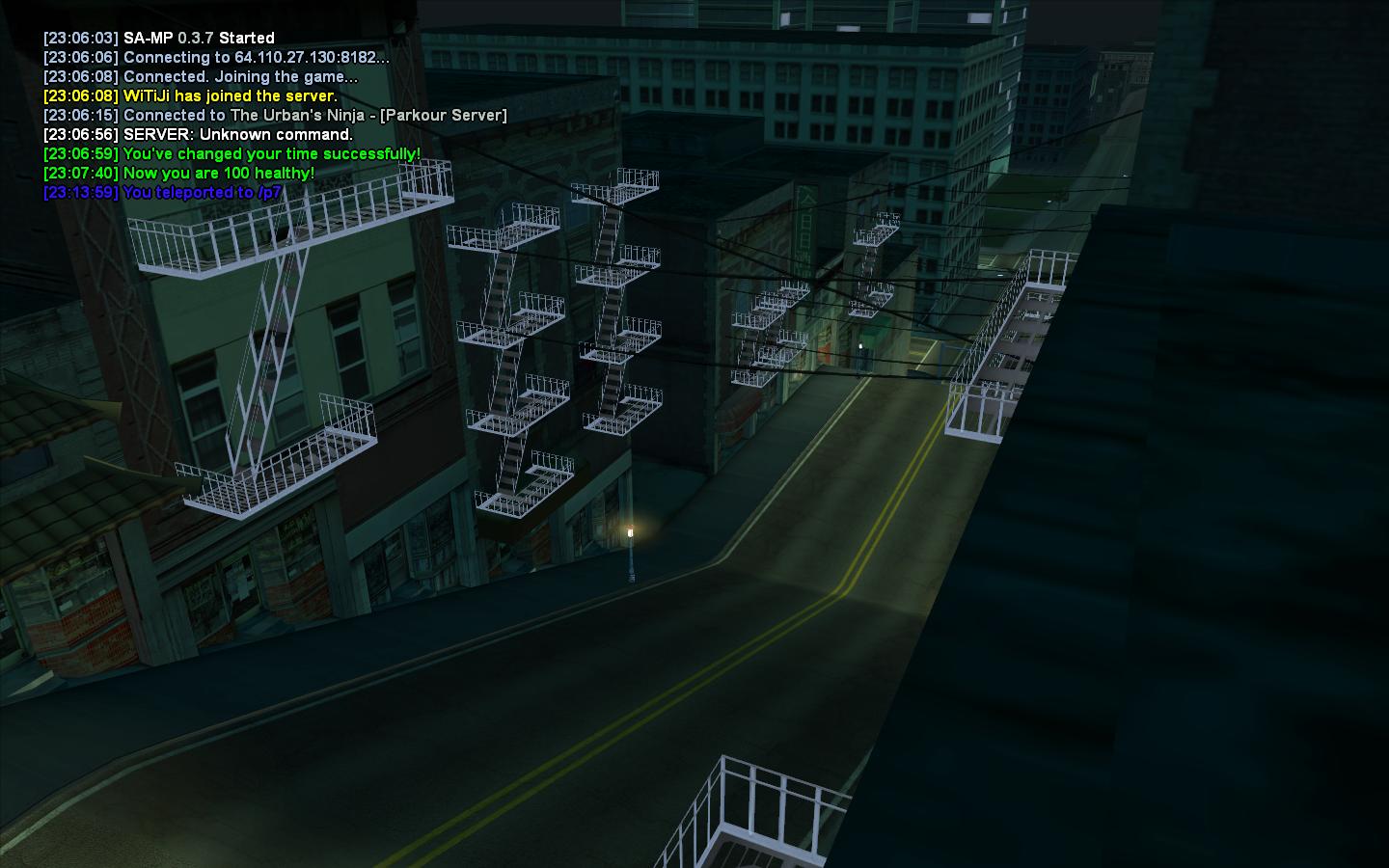 Time before I understood about vertex painting. Now I'm painting all the shadows and lights of day and night manualy (instead of baking shadows I don't know how to do it in 3D Max) for every object.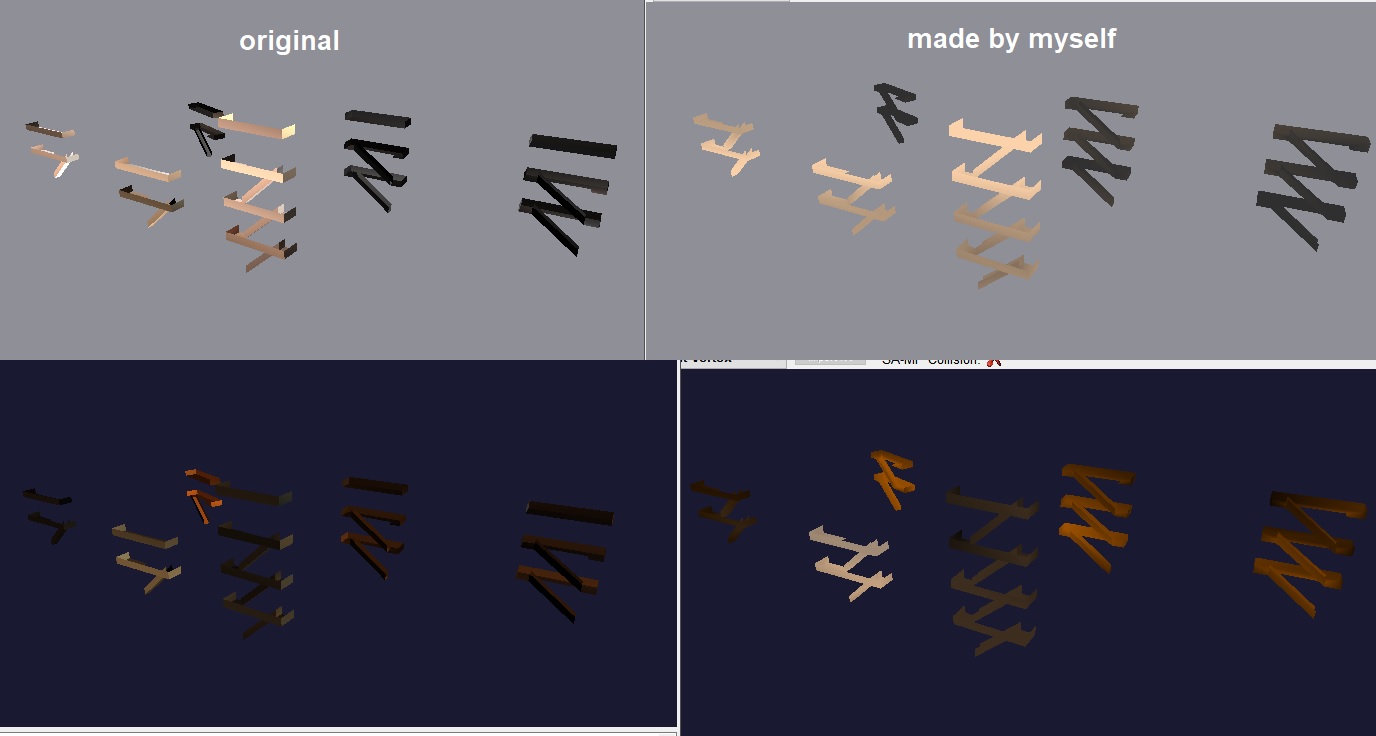 (Don't worry about the clarity I adjusted all the lighting. This is just an example).
Now I have a third part of it made. The time that it will take it's relative because ones are very easy to paint and others are extremely complex. But I'll try to make them simple to do not take too much time and bringing this mod soon.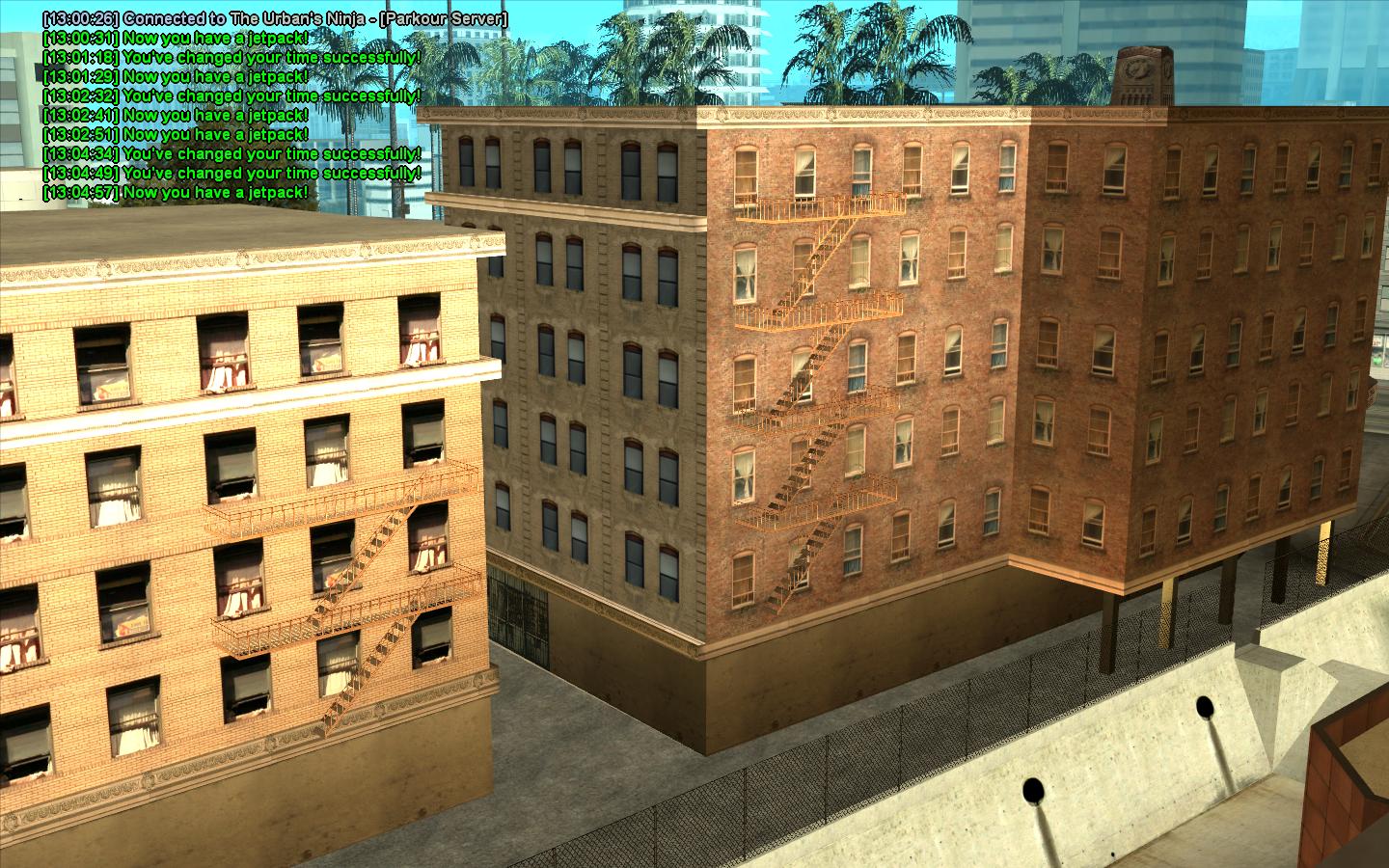 Another thing is that I have to work so I don't take most of the hours of PC on this, rather a short time.
Regards for people who follow this mod. Have a good day.