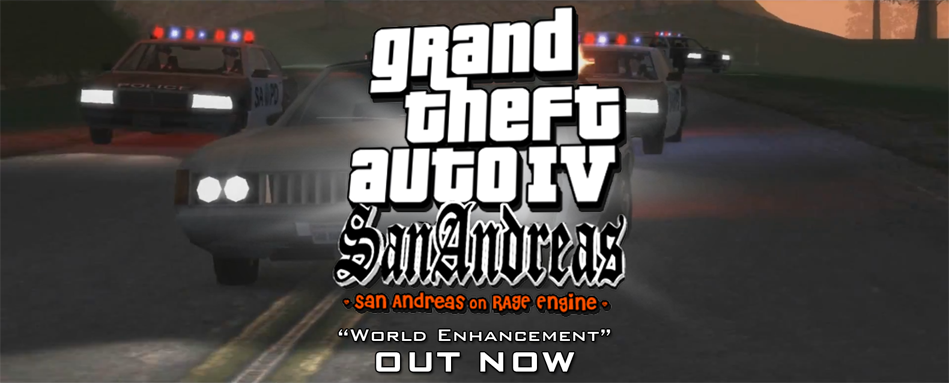 We are happy announce the release of the newest public BETA version of GTA IV: San Andreas -- BETA 3 "World Enhancement"!
GTA IV: San Andreas is a total conversion mod for Grand Theft Auto IV, which will bring back the good old San Andreas map into GTA IV, using the powerful RAGE Engine.
In this new third beta, a number of new features have been added, including, but not limited to: multiplayer, races, gang wars, improved Setup and Launcher, improved graphics, map, vehicles, sounds, peds, shaders, collision materials, timecycle and plenty of other improved stuff to check out!
Can't wait any longer? Check it out now!