Hello There,
It's been a few weeks since the last update and I'm very happy to show everyone whats been going on. So far I've been working non-stop on sides and the maps and I think they are looking really good. Here's what I have to share:
New Units/Sides
Some Maps will have stock sides while others will have new custom ones. Every custom side will have some kind of variation and will support both GCW and CW.
New Unit - Imperial/Clone Commando
(Yes I understand that isn't a republic commando model)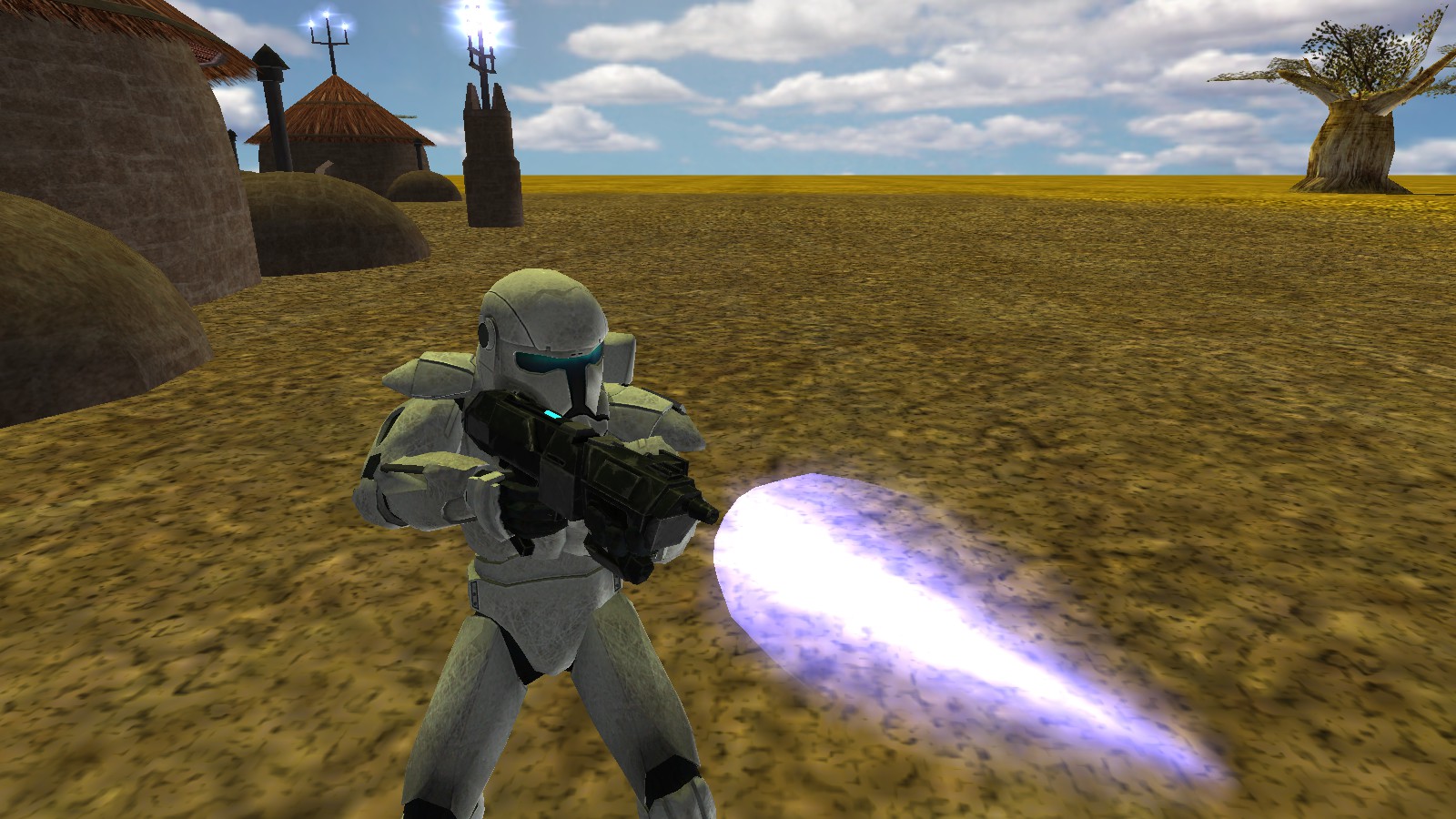 This Unit has a bunch of features that make him a force to be reckoned with. Armed with a DC-17m blaster rifle which comes with three different attachments all made for specific situations, smoke grenades which help provide cover, a shield which has 200 health, and a total of 600 hp. (Subject to Change)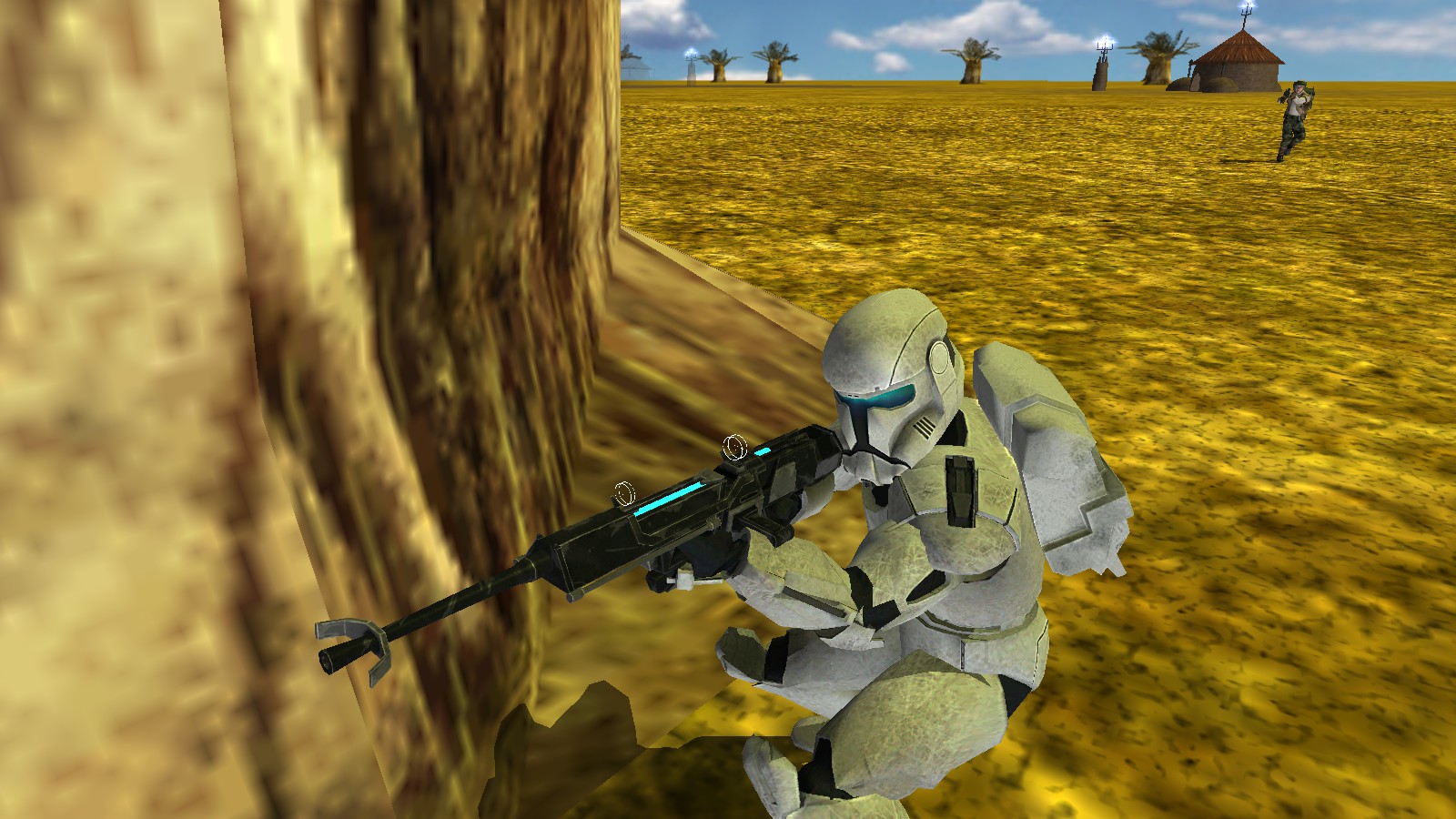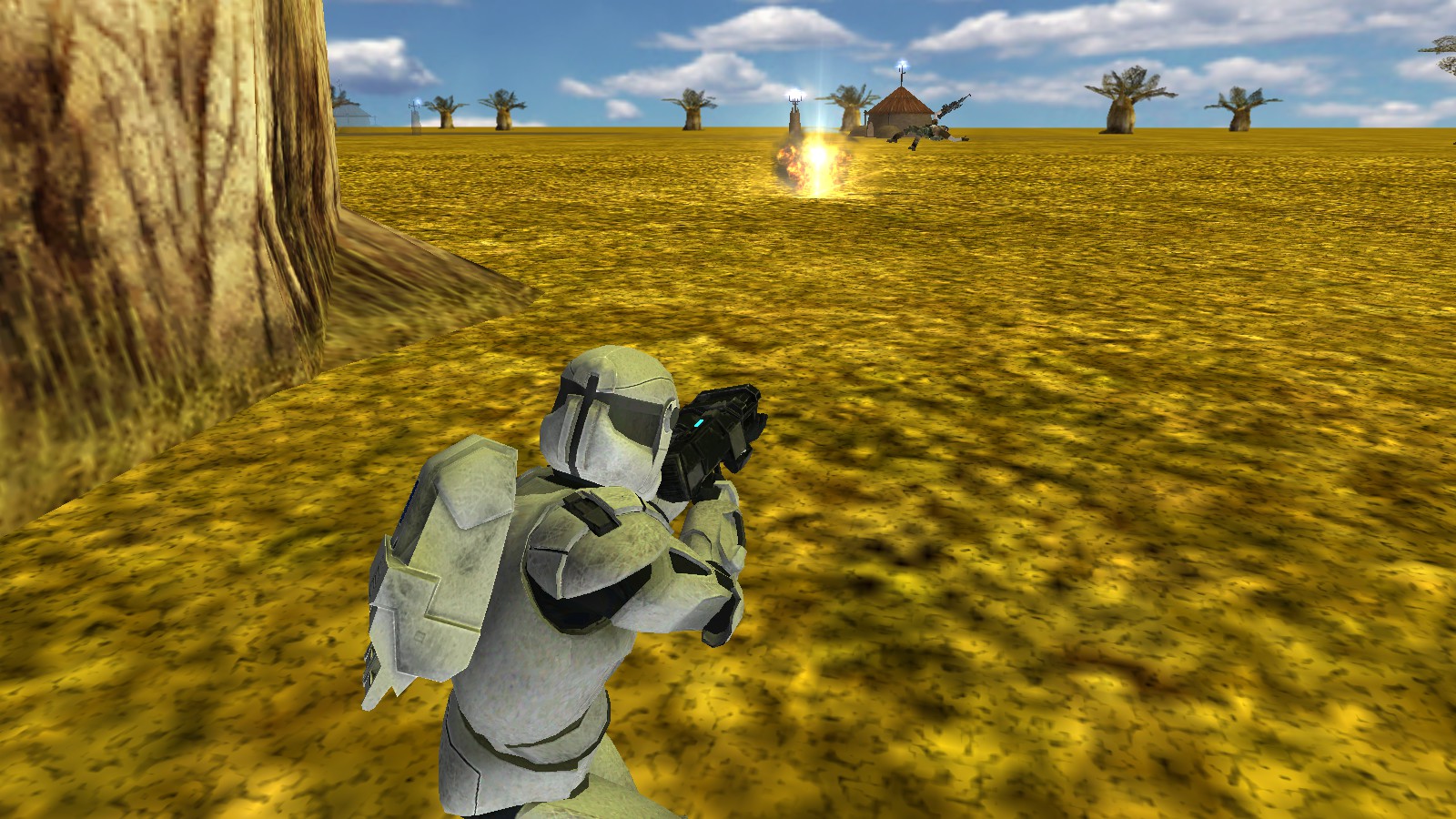 Oh... Did I mention that all units now have custom voice lines, weapon sounds, ect? When these guys take damage, kill units, or even just walk around they will say lines from the actual RC game...
Sounds - Custom Sounds
Thanks to the help of Robobermann and a tutorial from Ginev the mod will now feature custom sounds, ambient music, and a new soundtrack. Dantooine for example, will have the KOTOR Dantooine music. Along with that weapons, voice lines, and reload noises have been revamped for all units. Full credits for sounds will be added once released as per usual.
MAP UPDATES
Dantooine - 10% Complete
"Can someone link me to some Dantooine grass assets" - Cyberctf346
This map was originally to be set during the Old Republic era but that will be delayed for the time being, once I get better at custom eras that will change however. Just so you know a little bit of this map was inspired by Redsungamers Dantooine map, so go check his map out. It will however, be a lot different, as I want to be unique and not just like everyone else. It be more like a labyrinth similar to how KOTOR's Dantooine is. (Obviously)
**NEW MAP** Felucia - 70% Complete
"We were lucky to survive that hellhole" - Clone Trooper
Probably my best and favorite map out of all that I have designed. This map will be amazing and I can't wait to let everyone test it! This map has some locals, including a rancor which will walk around, attacking units in it's path. Which I believe is a first or second that anyone has ever done anything like that. (Please correct me if I'm wrong) This map also has a few environmental hazards such as gas, a Sarlacc pit which is inspired by The Force Unleashed, and several more to come. It still has some balancing issues with the clones losing almost every game, but I'm working on it. With of course a few bugs. Make sure to keep an eye out for more map teases and/or announcements!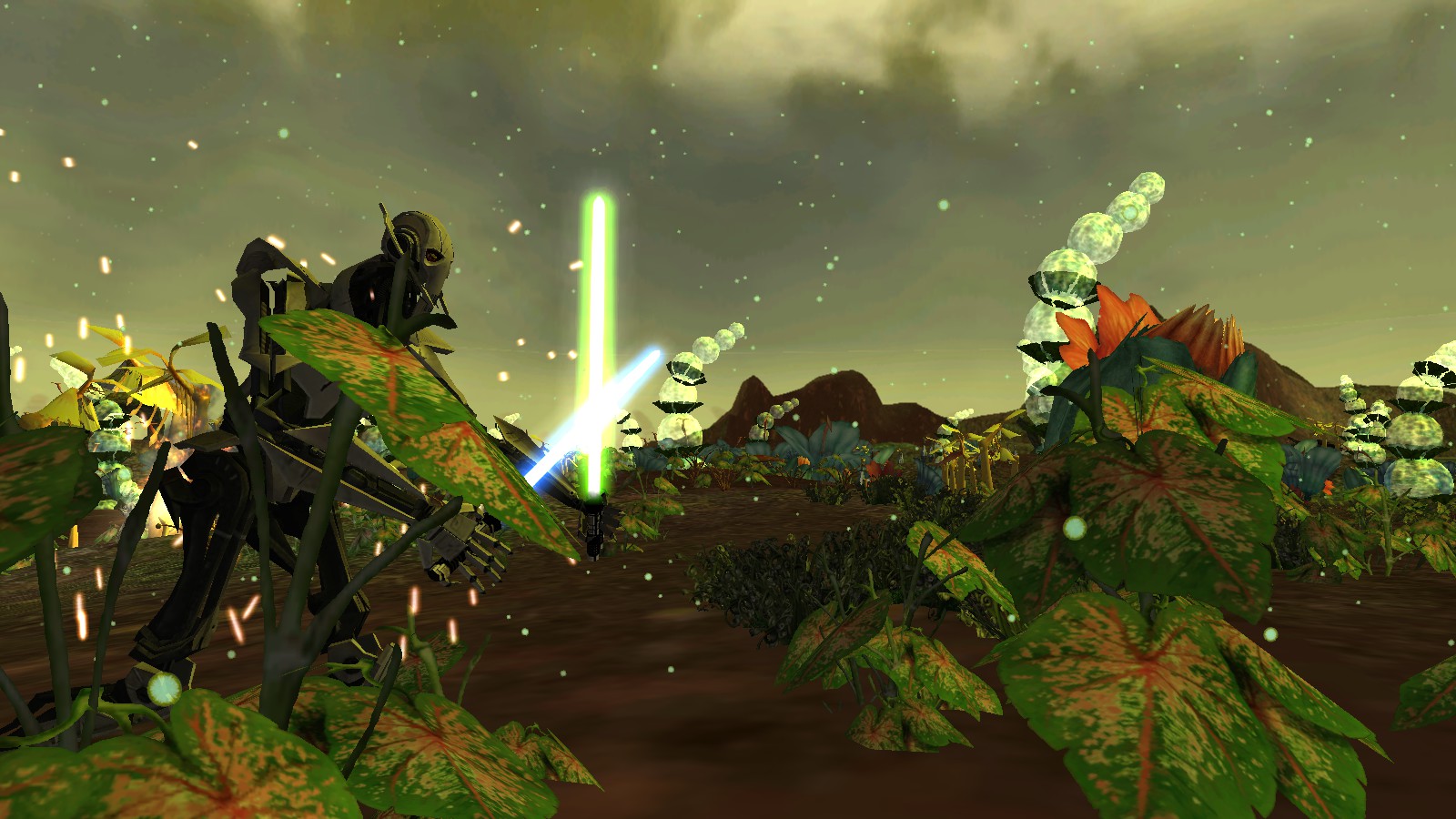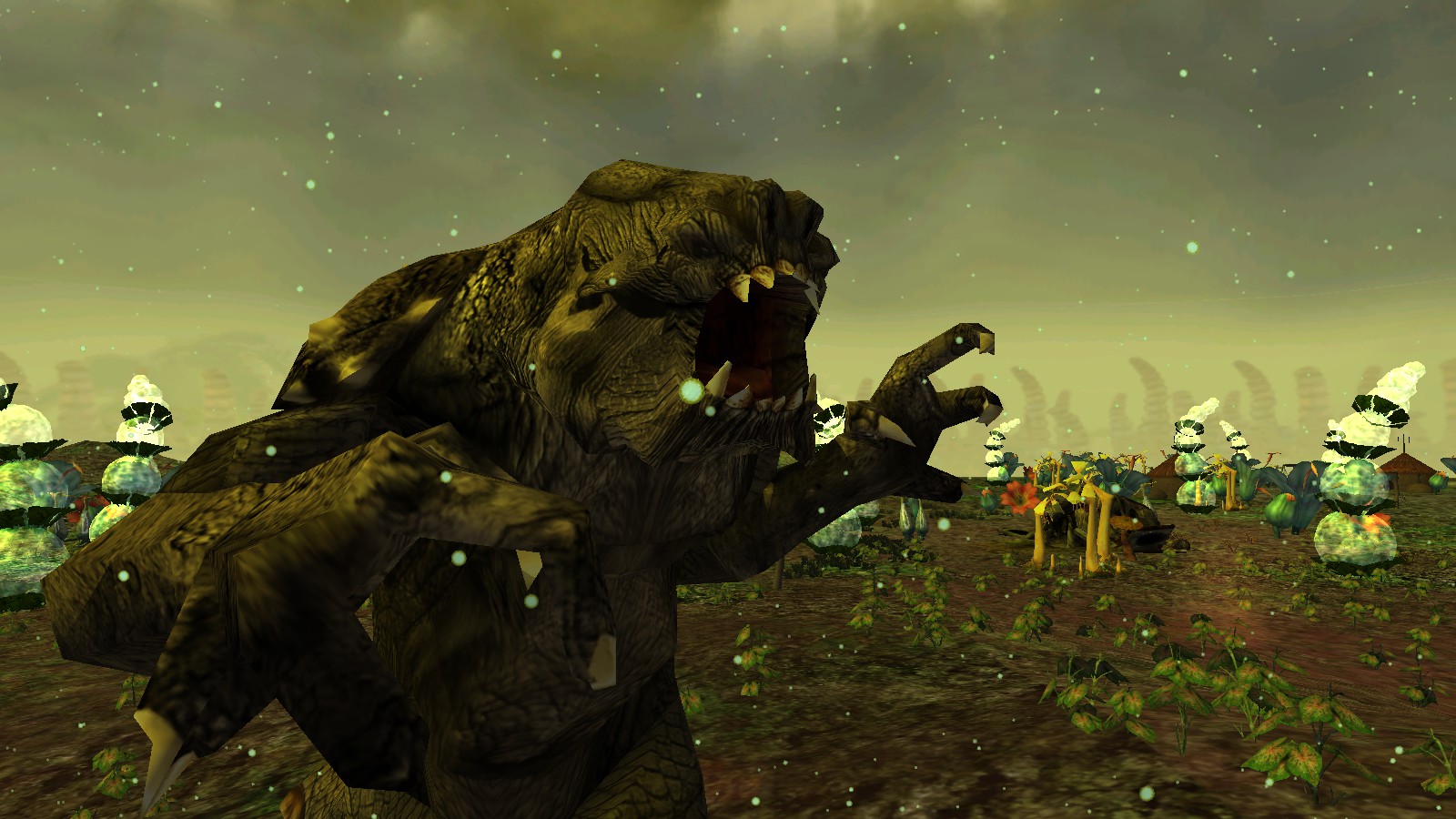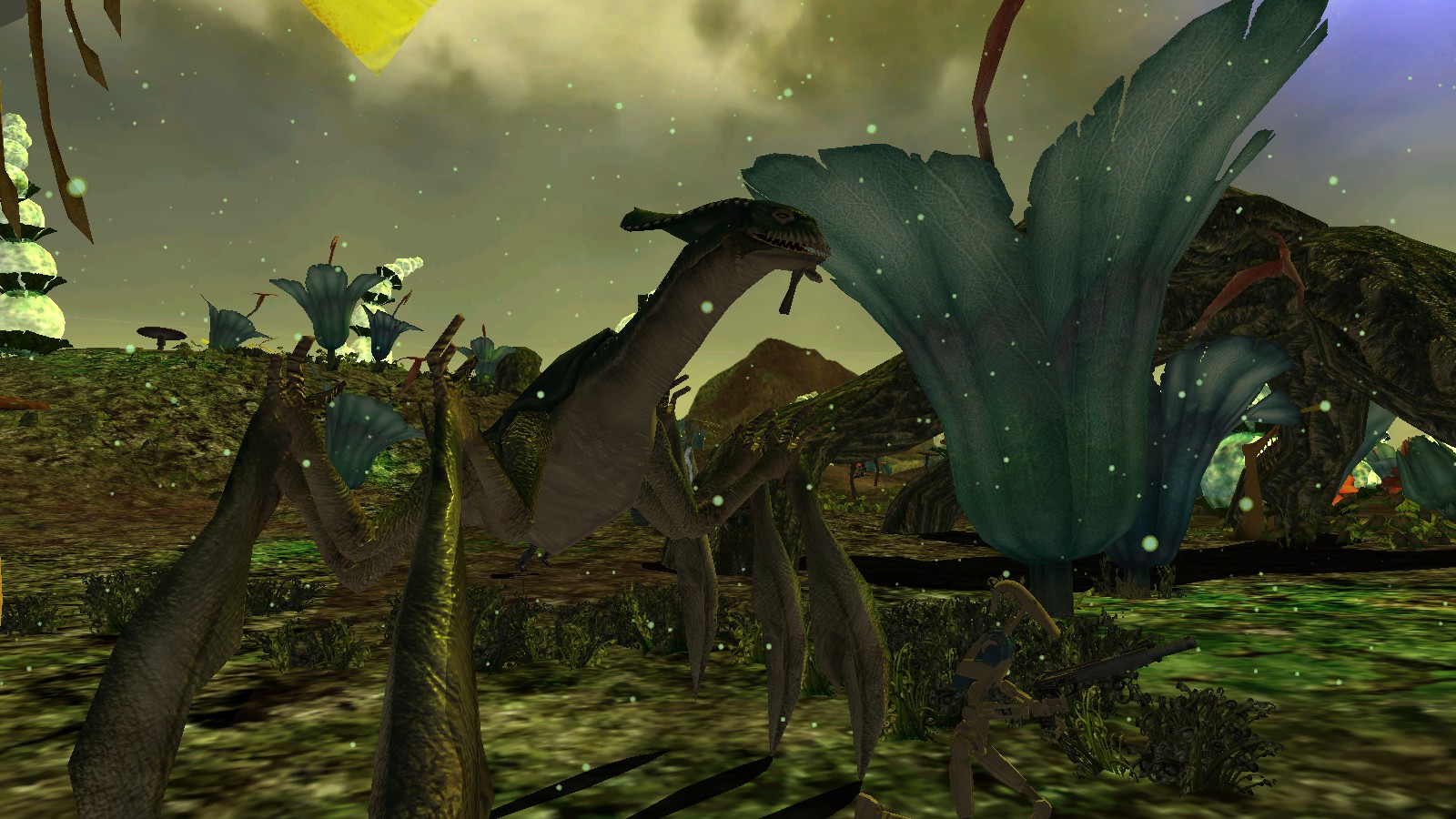 Last but certainly not least Geonosis is almost in it's final stages. (Sorry Hoth Fans, after Geonosis is finished that will be the next map) With the frigates battling above, lots of cover, more art design/custom textures, and everyone's favorite... bug fixes. Hopefully the map won't be as boring this time around.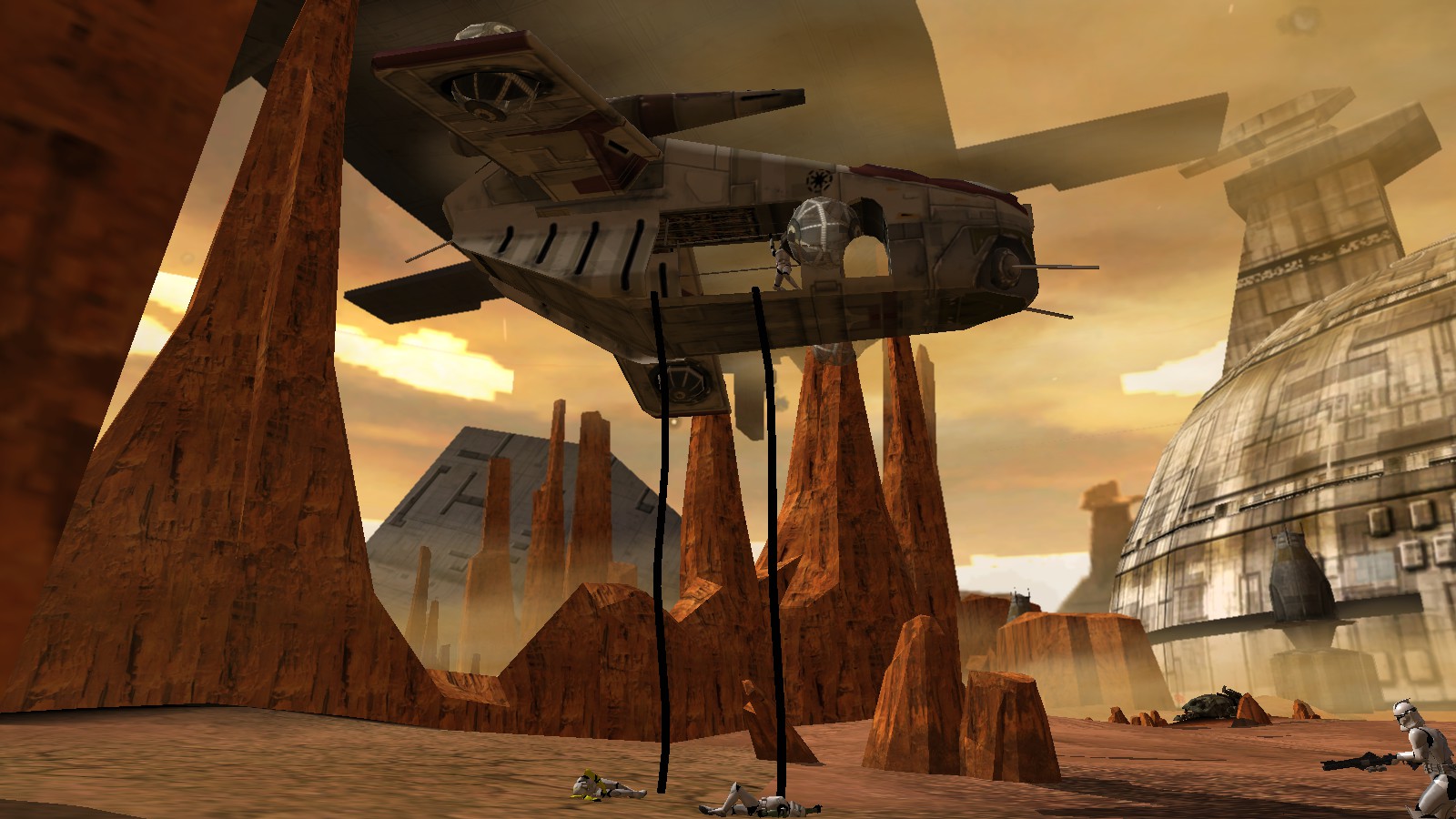 I am looking for people to help out with this mod such as modelers, texture artists, or mappers. But mostly good texture artists and modelers as I have the modding down. Please shoot me a dm/pm if you have any questions or want to assist in the development in some way.
Hope you enjoyed the update and May the force be with you... always...