Over the past week, we've posted up three images speaking to something BIG happening to FW:ToW on April 7th 2012. Speculation on what this may be referring to has been everywhere from new models to a full release of the mod.
While it is not either of these things, it is something pretty big for our fans that have faithfully following us for over almost 4 years of development. You've stayed by us through the thick and thin and understood that developing a mod such as this is very much a journey rather than just a destination.
As a development team, we were disappointed in ourselves that we were unable to make the March deadline of full beta release. While we all had legitimate reasons for this, and a vast majority of fans understood these unsaid reasons, but it still ate at us for the past month.
So, to thank our fans for all they've done for us, for their constant support and encouragement, we decided to release a demonstration package of the mod.
In this demonstration package you will be able to fly over 100 vessels, see firsthand the improvements to the freelancer graphic engine, engage in combat with the non-playable characters (NPCs) and engage in player versus player (PvP) with other players. In the demo, there are two systems where all of your interaction will take place; the combat prototype system and the capital prototype system.
What this demo will not contain is full gameplay functionality that will be in the final release such as dockable capital ships, dynamic economy, player influence system or any of the final canon star systems. Those are still being worked on and tweaked for a full beta release. It also will NOT contain a freelancer server program. All people who download the server will play on what will be our official server come full release. We decided to release without a server to be able to monitor server stability and to fix any program related bugs with this mass test. By having you put the program through its paces, we'll be able to see where we can improve it for full release.
To also make things interesting, we're giving all new players just enough cash to buy a new fighter class vessel. For anything else, the player will have to work for it. They'll have to destroy our NPC starfighters and sell the loot they drop. So, for those looking to fly one of our huge capital ships, you'll have to work for it, a bit. Teaming up in groups would probably your best bet at being able to buy new ships, quickly. We also hope to arrange a few PvP events just to keep people interested.
So, that's the big news. I hope you all are as excited to try the demo out as we are excited to release this demonstration package to you all.
I'd also like to take this article and showcase some of the amazing work that's been accomplished by our very own FriendlyFire. He's been painstakingly improving our solar system with beautiful new planets and effects. For those of you who haven't seen his work in the past few weeks, please take a second and take a look at these beauties!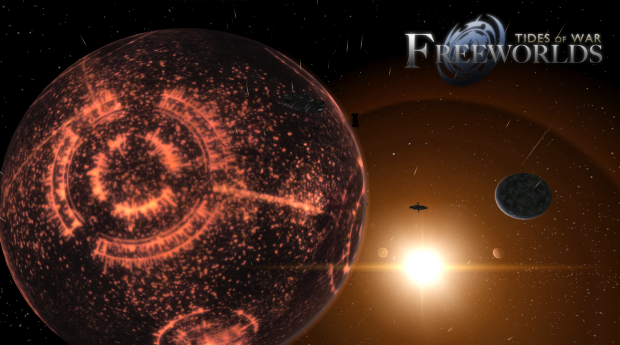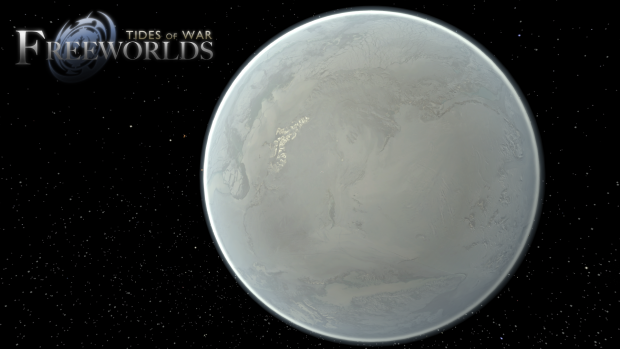 And lots not forget our distortion mapping:
New Distortion Mapping - Mod DB
From the Freeworlds: Tides of War development team, we thank you for your continued support of this mod.