Greetings Troopers!
With the recent end to the highly successful NIC First Strike Campaign event, it is time to remind you that if you'd like to get yourselves in on some good highly populated First Strike games in the meantime, your best bet is to attend the First Strike Community Games, these are held on the Black Intel (BI) server at 8pm BST (British Summer Time) on Saturday and Sunday nights.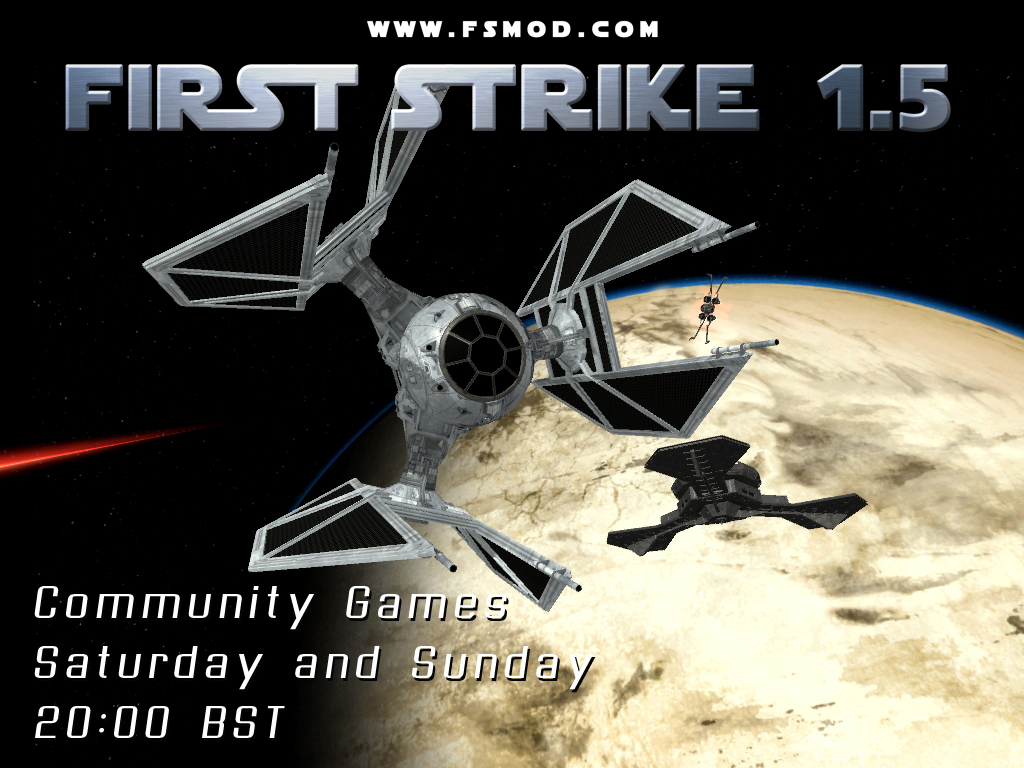 So we encourage all First Strike players to get on-line this weekend at 20:00 BST (this equals GMT+1 which converts to 19:00 GMT, 21:00 CET, 14:00 EST, 12:00 PST ) for the Community Games held on Saturdays & Sundays at this time, this coming weekend, and all weekends to come. Lets get some good numbers on this weekend and show what this mod is really capable of.
Also, for everyone who missed out on the first NIC Campaign, worry not, a new campaign will return in a couple of weeks, and when we have more concrete news on this we'll let you know.
See you out there.