Hello guys, I know that it's been a long time since our last update. The progress on Episode Two is little bit slower than we expected, mostly because Strnadik didn't get new PC, so he still can't do awesome animations. We started work on another project. Now I can't you tell any more information, but it is going to be co-op mappack for Portal 2.
Here is one screenshot: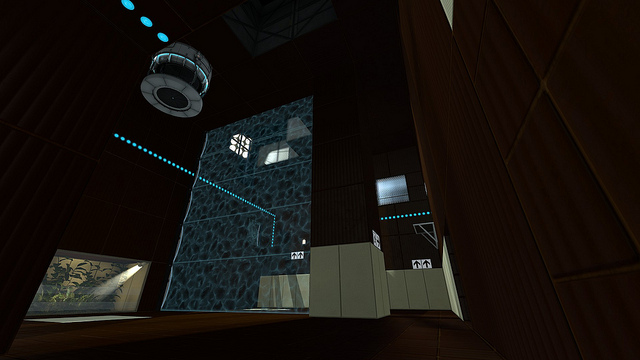 Yesterday I also made a new testing element for Deep Chambers. It is gel convertor. It is really simple: blue gel goes in, orange gel goes out. It works in reverse too.
Gel Convertor in action:
Feel free to join our Steam group, where we will inform you about everything new.
Fluppy (Comp Cube)