Several weeks ago MrPingy gave us permission to use his modified patch files for Dead Cry. We've been merging and adding more content to the mod ever since. The new patch does cause stability issues in multiplayer and co-op, which is something we hope to solve over the next few weeks. However, replacing textures in the online part of the game may simply end up not being recommended. So far, the common files have not caused any problems. This means we may have to merge the patch files with the common files entirely, if this ends up proving to be more stable.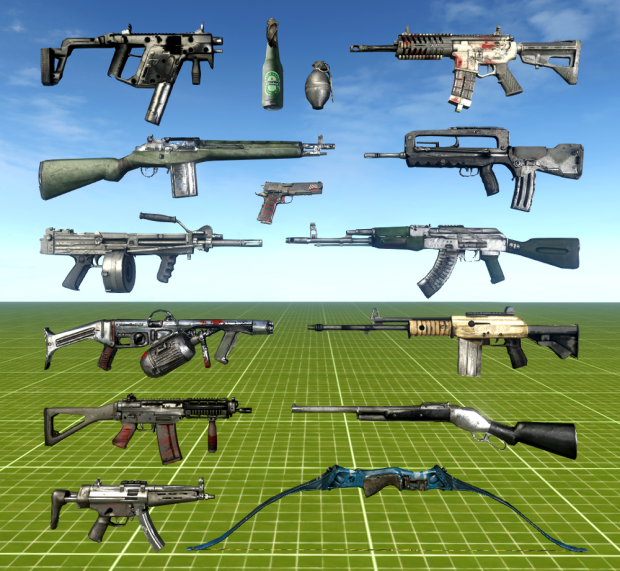 The current list of modified assets looks like this:
- 16 weapons
- 50+ signs
- 12 detail objects
- 12 decals and flags
- 10+ base textures
- Modified mipmaps and lightmaps
- 25+ HD textures (1024x1024) working on all settings
- 50+ NPC textures

Unfortunately we have not been able to further modify the zombie models, otherwise known as minions. We'll try to look for alternatives like Jason and Vaas's character models, which serve no purpose within Dead Cry's storyline, but this will take a lot more effort than we'd ideally like. It's often been suggested to simply make their machetes and masks invisible, but adding layers of transparancy hasn't worked so far. Either way, we will continue to look into these elements and hopefully come up with a solution somewhere in the future. For now, we are shifting our focus to finetuning more levels and publishing new ones next month. I'd also like to share we have begun working on cutscene animations.