As you know "I took a big step towards" international version of the game". I had rewritten about 2000 files, created a new directory system and a lot of other things. All of this in order to allow people to play my creation and understand what is happening within the game´s framework. English patch will be ready soon. Extract appropriate .rar file into mods\sintera\localization directory and this is enough for you to read all the texts in english. I, of course, am not a very good translator. I used Google, some things may sound little bit "hairy", but you can help me to achieve the ideal - if someone knows english perfectly, please help me fix texts in the missions so that they look correct in terms of grammar and syntax.
Ideally, it would be nice to convert mod to english and then chinese. Chinese are good people! They definitely deserve their game. So ... if you have friends among Chinese or Japanese - please - put the english version to the language of mystic east. I'm sure that Asians love sinters))) especially Darilians)
Now let's talk about the update.
1) I rewrote a lot of code, added many new features.
For example you can have cookie to lure the dog. If you eat enough cookies you might become food for dogs yourself) )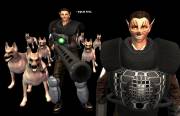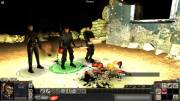 You can also rip bleeding flesh from the bodies of enemies. It can be thrown at an enemy, causing panic and vomiting in the faint of heart . Or you can eat the meat to not die of hunger in a single - mission, where your main enemies are radiation, viruses , darkness , cold and hunger on the ruins of the city.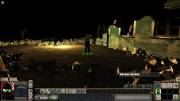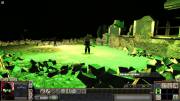 Speaking of darkness and cold. You can use a torch to light the way. Or light a fire to keep warm for 1 minute. Do not want to use fire? Use night vision goggles. It is beautiful and unusual.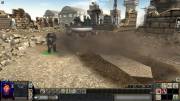 Dig trenches on the battlefield using the "miracle oil-drill of democrats"!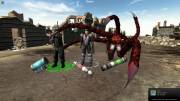 Inject yourself stimulant in the neck to ignore the bullets! Inject drugs into the thigh to be fast as a bullet! Intoxicate yourself by "mutant mutagen" to become just like Teenage Mutant Ninja Turtles, after meeting with "hentai sexbrainiac gayrobot"!
But that's not all! You now have a fighting altars!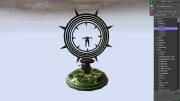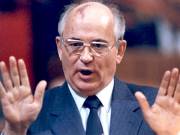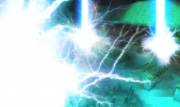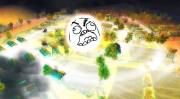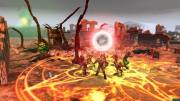 Pray to the chaos! Pray to the Lord Dahour! Pray the main fire cannon of space station "Titan"! Pray to traitors - Gorbachev, he still does nothing can do! Why wouldn´t you pray to the sky to cause epic collapse with carrier of death crap falling to the earth. It not only kills a bunch of infidels, but also makes their life very interesting for the next five minutes!
Think this is the end of novelties ? Oh, no! Now you can break by bullets and explosions almost all
enemy armor on the body! Old rifles and machine guns can also be destroyed by a blast!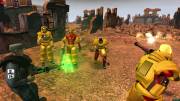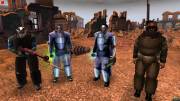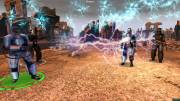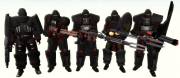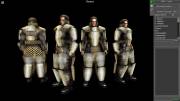 Metal is weaker than the force field or kinetic armor ... but wait! Normal stun arrester is able to disable the force field ! O, noooo! My God! Shepard! I feel naked when my kinetic shield is down! By the way the "green laser" created to quickly cut any light and medium armor. Laser + lightning = naked enemy. Naked enemy = dead enemy. But hey! Mod-4 Armor is still better than super-samurai on "hentai-mutants drugs"!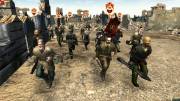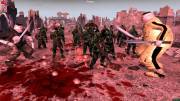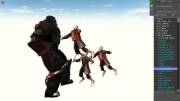 And it's still not all! More infantry! More weapons! More aviation! More blood! MORE BLOOD! A new system of "terror and fear", so the battlefield is not only coloured by the "red", but also by yellow-brownish coloured goo, because soldiers are people too! They can even turn to act heroic!! They can fly into a rage on the sight of the flag-throwing hero and attack machine gun by their chest! (seen soaring with cuts on his chest and a pair of swords? He rushed his boobs on gun and won!) and can as a hobby - bandaged bombs and jump on the hated sintera, bringing him to death! But they can be scared and ... put a brick in his pants.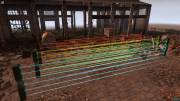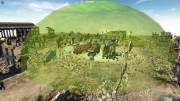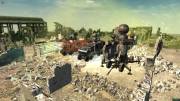 Oh yes. We also reworked some old maps and will make them even better and harder with lasers and force fields. Never heard about mobile force field generator? It heard about you and is waiting for you in a multiplayer game on the "democratic policy" and military alliance"!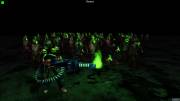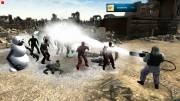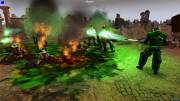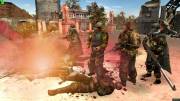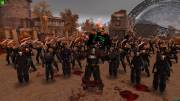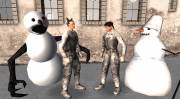 We can awaken the dead soldiers using death ray! We can freeze people and monsters with nitrogen. We can infect enemies with viruses! We can be watered people with acid, then set fire to the orcs and give them meat! We have the most interesting special effects and best setting. We make snowmen from pure cocaine and teach them to stab their noses into children's eyes.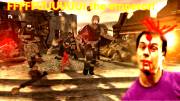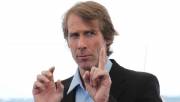 We are unique because we do not do other people's stories and do not copy their games, trying to move them to the "engine Men of War Assault Squad". We do a great work for YOU. We are - a one person (the author)(me) and 1.5 helpers on the INTERNETs. and we demand your attention! Let's start a dialogue!!!