Version 0.2.0
What's new?
Fascist Czechoslovakia is no longer Protectorate ...!
Fascist have also new flag!
New political advisors and also, now everyone has own portrait!
Now famous Tatra!
Technology images for tanks and airplanes!
Fixed focus tree!
New loading screens!
and some other minor things..
---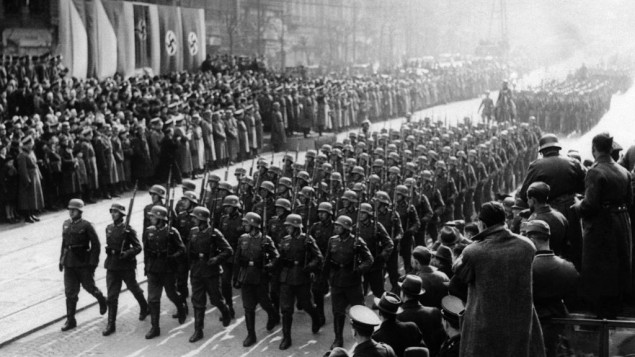 ---
---
This article will be about famous Czechoslovak moments in history, for those who don't know anything about Czechoslovakia.
Czechoslovak history minute
Operation Anthropoid
Operation Anthropoid was the code name for the assassination of Schutzstaffel (SS)-Obergruppenführer and General der Polizei Reinhard Heydrich, head of the Reichssicherheitshauptamt (Reich Main Security Office, RSHA), the combined security services of Nazi Germany, and acting Reichsprotektor of the Protectorate of Bohemia and Moravia. The operation was carried out in Prague on 27 May 1942 after having been prepared by the British Special Operations Executive with the approval of the Czechoslovak government-in-exile. Wounded in the attack, Heydrich died of his injuries on 4 June 1942. His death led to a wave of merciless reprisals by German SS troops, including the destruction of villages and the killing of civilians.
Reinhard Heydrich - Jozef Gabčík - Jan Kubiš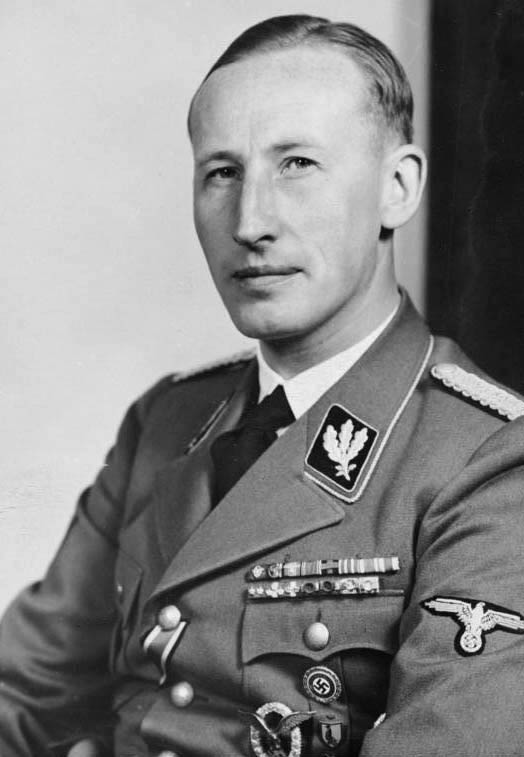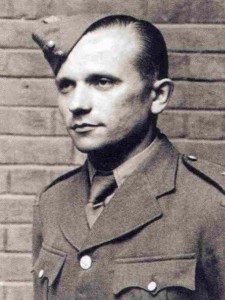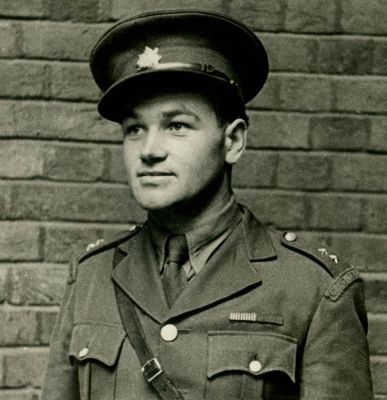 Heydrich had been important in the rise of Adolf Hitler; as a Nazi potentate, he was given overall charge of the so-called Final Solution (Holocaust) of the Jews in Europe. Despite the risks, the Czechs decided to undertake the operation to help confer legitimacy on Edvard Beneš's government-in-exile in London, as well as for retribution against Heydrich's harsh rule.
Jozef Gabčík and Jan Kubiš were airlifted along with seven soldiers from Czechoslovakia's army-in-exile in the United Kingdom and two other groups named Silver A and Silver B (who had different missions) by a Royal Air Force Halifax of No. 138 Squadron into Czechoslovakia at 10 pm on 28 December 1941. Gabčík and Kubiš landed near Nehvizdy east of Prague; although the plan was to land near Pilsen, the pilots had problems with orientation.The soldiers then moved to Pilsen to contact their allies, and from there on to Prague, where the attack was planned.
On 27 May 1942 at 10:30, Heydrich proceeded on his daily commute from his home in Panenské Břežany to Prague Castle. Gabčík and Kubiš waited at the tram stop at a tight curve near Bulovka Hospital in Prague 8-Libeň. The spot was chosen because the curve would force the car to slow down. Josef Valčík (from group Silver A) was positioned about 100 metres (109 yards) north of Gabčík and Kubiš as lookout for the approaching car.
Heydrich's green, open-topped Mercedes 320 Convertible B reached the curve two minutes later. Gabčík stepped in front of the vehicle and tried to open fire with his Sten submachine gun, but it jammed. Heydrich ordered his driver, SS-Oberscharführer Klein, to stop the car, then stood up to shoot Gabčík with his Luger pistol. Kubiš threw a modified anti-tank grenade (concealed in a briefcase) at the vehicle and its fragments ripped through the car's right rear bumper, embedding shrapnel and fibres from the upholstery in Heydrich's body upon detonation, even though the grenade failed to enter the car. The grenade also injured Kubiš.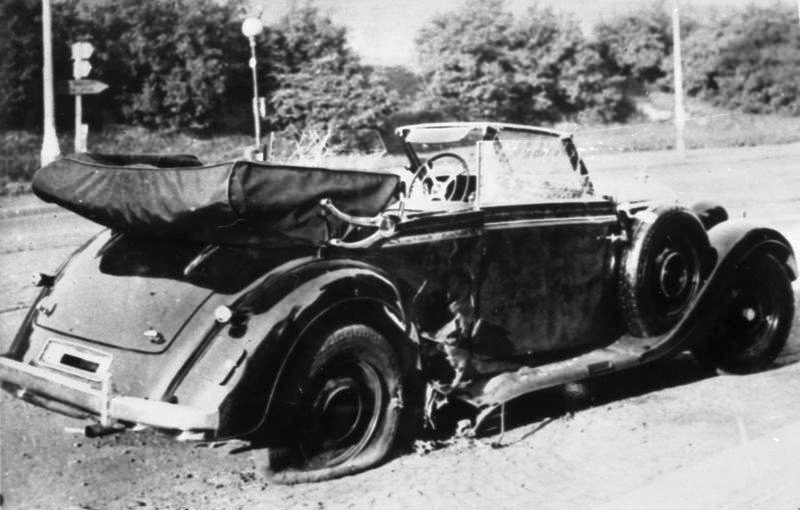 Following the explosion, Gabčík and Kubiš fired at Heydrich with their Colt M1903 pistols but failed to hit him, as they were shocked by the explosion as well. Heydrich staggered out of the car, apparently unaware of his shrapnel injuries, returned fire, and tried to chase Gabčík, but he soon collapsed. Klein returned from his abortive attempt to chase Kubiš, who fled the scene by bicycle. Now bleeding profusely, Heydrich ordered Klein to chase Gabčík on foot, saying "Get that bastard!".Klein chased him into a butcher shop, where Gabčík shot him twice with his pistol, severely wounding him in the leg, and then escaped to a local safe house via tram. Gabčík and Kubiš were initially convinced the attack had failed.
In the days following Lidice, no leads were found on those responsible for Heydrich's death, despite the Nazis' zealous impatience to find them. During that time, a deadline was publicly issued to the military and the people of Czechoslovakia for the assassins to be apprehended by 18 June 1942. If they were not caught by then, the Germans threatened to spill far more blood as a consequence, believing that this threat would be enough to force a potential informant to sell out the culprits. Many civilians were indeed weary and fearful of further retaliations, making it increasingly difficult to hide information much longer. The assailants initially hid with two Prague families and later took refuge in Karel Boromejsky Church, an Eastern Orthodox church dedicated to Sts. Cyril and Methodius in Prague. The Germans were unable to locate the attackers until Karel Čurda of the "Out Distance" sabotage group was arrested and questioned by the Gestapo and gave them the names of the team's local contacts for the bounty of one million Reichsmarks.
Čurda betrayed several safe houses provided by the Jindra group, including that of the Moravec family in Žižkov. At 05:00 on 17 June, the Moravec flat was raided. The family was made to stand in the hallway while the Gestapo searched their flat. Mrs. Marie Moravec was allowed to go to the toilet, where she bit into a cyanide capsule and killed herself. Mr. Alois Moravec was unaware of his family's involvement with the resistance; he was taken to the Peček Palác together with his 17-year-old son Ata, who was interrogated with torture throughout the day but refused to talk. The youth was stupefied with brandy, shown his mother's severed head in a fish tank, and warned that, if he did not reveal the information that they were looking for, his father would be next. Ata's strong willpower finally snapped, and he told the Gestapo what they wanted to know. Vlastimil "Ata" Moravec was executed by the Nazis in Mauthausen on 24 October 1942, the same day as his father, his fiancée, her mother and her brother were executed.
Waffen-SS troops laid siege to the church the following day but they were unable to take the paratroopers alive, despite the best efforts of 750 SS soldiers under the command of SS-Gruppenführer Karl Fischer von Treuenfeld. Kubiš, Adolf Opálka, and Jaroslav Svarc were killed in the prayer loft after a two-hour gun battle. (Kubiš was said to have survived the battle, but he died shortly afterward from his injuries.) Gabčík, Josef Valcik, Josef Bublik, and Jan Hruby committed suicide in the crypt after repeated SS attacks, attempts to smoke them out with tear gas, and Prague fire brigade trucks brought in to try to flood the crypt. The German SS and police suffered casualties, as well, with 14 SS allegedly killed and 21 wounded, according to one report,although the official SS report about the fight mentioned only five wounded SS soldiers.The men in the church had only small-caliber pistols, while the attackers had machine guns, submachine guns, and hand grenades. After the battle, Čurda confirmed the identity of the dead Czech resistance fighters, including Kubiš and Gabčík.
source:https://en.wikipedia.org/wiki/Operation_Anthropoid