Since our last updates from may we did a lot of work on our mod but we didn't have much time to put out the news for you guys so its time to report. No, we aren't dead :)
First of all we experienced with the way we could help new players who never played with Warcraft 1 and/or Warcraft 2. To achieve this we implemented a few changes in the lobby and added tutorial mode. First we added clickable tutorial at the beginning of the game but we found out its not the best way to achieve our goal as some people don't like to pause the game experience to read these tips. So we added tutorial mode to the lobby.
Tutorial mode: - Each player can choose between Tutorial on/off (default off). If a player Turn on tutorial mode, said player will receive helpful messages throughout the game about resources, basic roles of the units etc.
We also added the following improvements to the lobby:
You can choose your race now as Orc, Human and Random
Default gameplay mode became modern. We found out people prefer modern mode over classic and clicking play game instead of create game turn off the option to modify game attributes (sadly its a Blizzard bug we can not correct)
Warcraft 2: Full tech tree, numerous improvements
We worked a lot on our Warcraft 2 remake too. Now you can enjoy the full tech tree with the following updates we didn't documented yet here:
Added Dragons, Gryphon Riders
Sappers and Demo squads can detonate on rocks and trees now
toned down catapults and ballistas
Added numerous balances of spells
fixed the prices of keep/stronghold and castle/fortress
added Warcraft 2 units into the help menu
Alert now properly show when people tries to place a naval structure on land.
removed the problematic edges in Fierce Ocean Combat. We will experiment with other type of edges in the future to see if we can achieve a similar good looking edges without the problems it created.
Enlarged the sea area on Dark Peninsula to make naval combat more smoother.
numerous art fixes.
drag selection fix on units affected by the issue
Warcraft 1: New map, improvements
We added a new map to our pool: A Bridge too Far. Its an 1v1 map for our Warcraft 1 remake. The map is separated by a river in the middle and you have only two bridges to pass through this river. You must control these bridges in order to conquer the enemy. Both side have additional two Gold Mines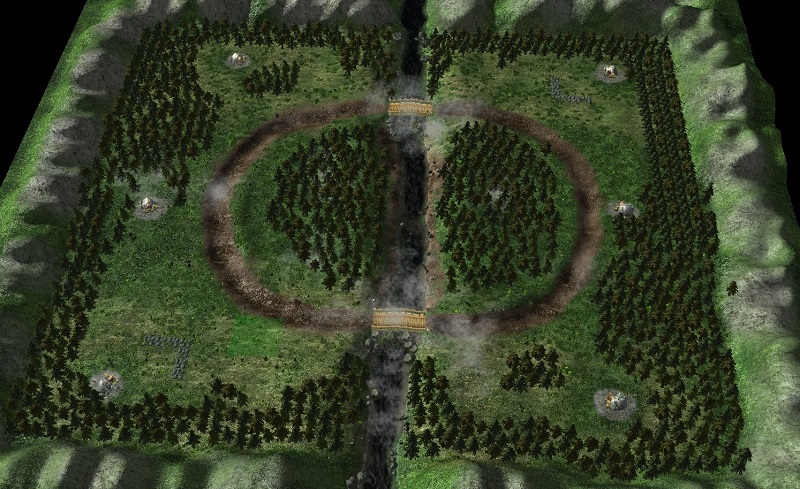 Also did a few improvements to it:
Toned down Catapults
Fixed drag selection on units affected by the issue
new archer death model
a few art fixes
And many other smaller changes to both games.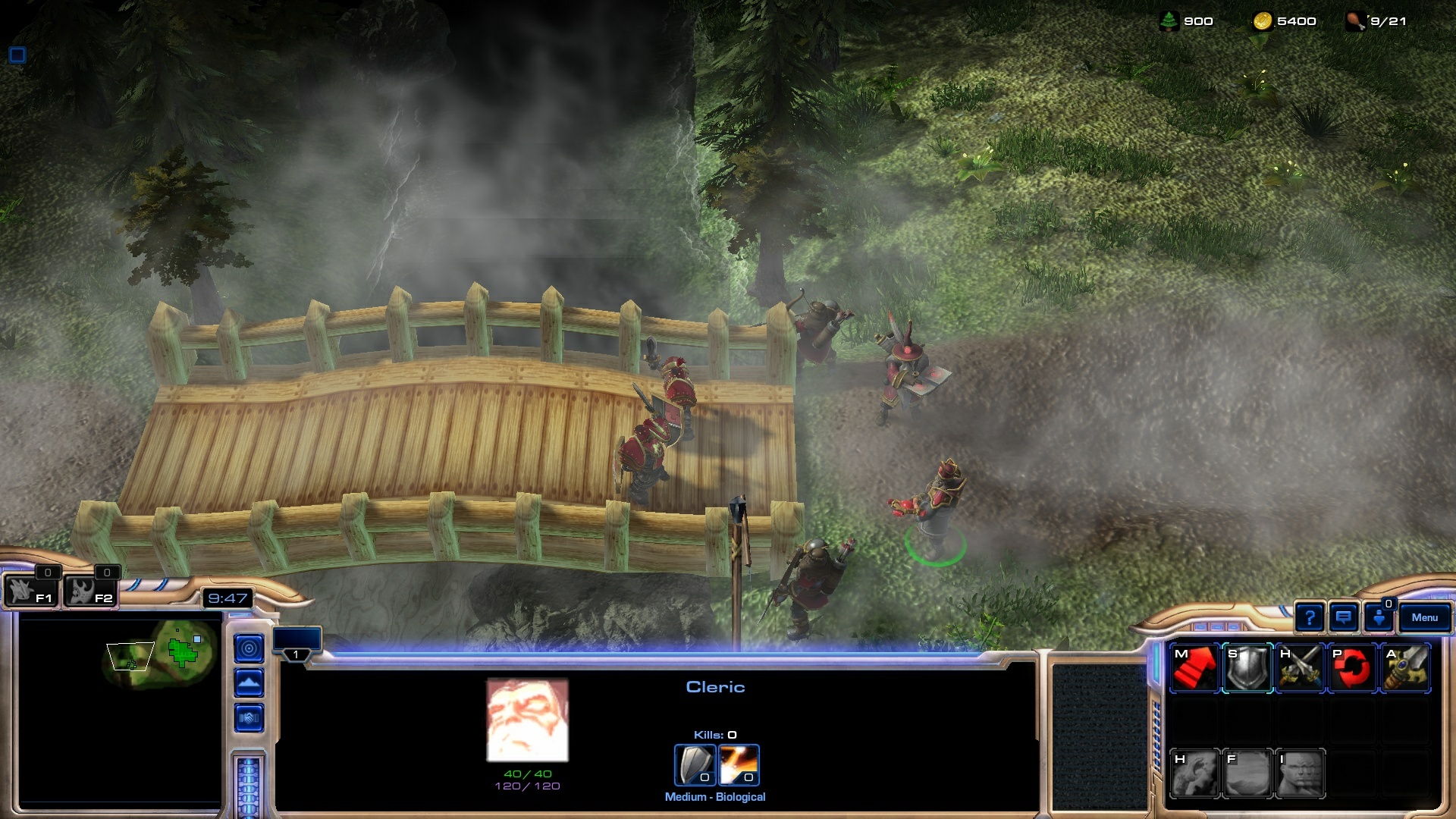 What's next?
The most important plan is to release the mod on all servers which we scheduled around August.
Also we are working on a ground only Warcraft 2 map.
We plan to work more on helping out new players. For example we will put out a tech tree in the game: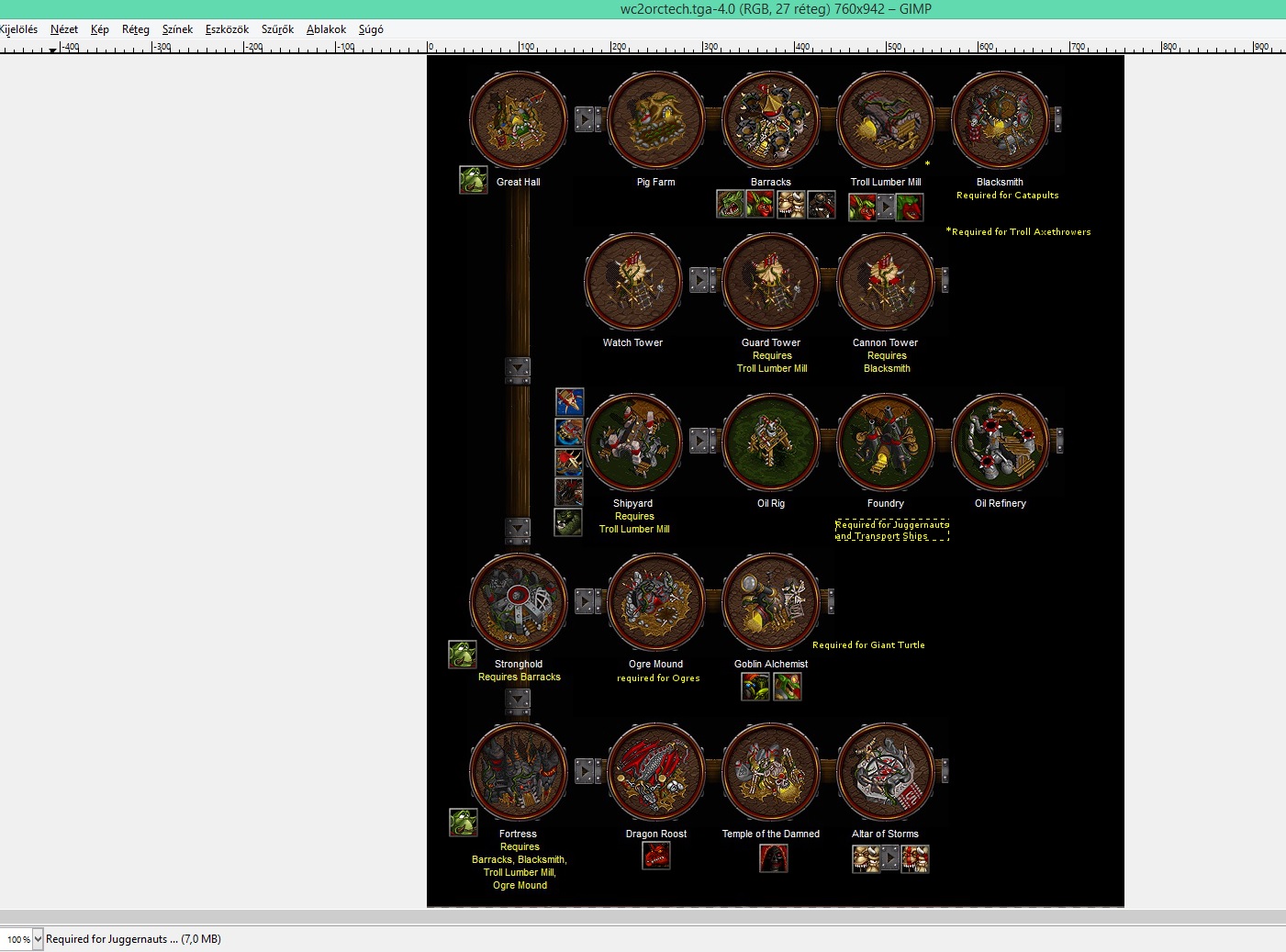 Also we plan to popularize the mod so we can breath a little life into it. we plan to create a facebook page so we can share news with you easier and faster and help, also asking your opinion on our plans.
Campaign etc being worked on as you know already.