First I focused on fixing a lot of bugs in my textures. By bugs I mean textures which I admit were looking worse when I changed them. The best example is the custom Acre sky which completely ruined the atmosphere. In new version I overhauled it totally. I wouldn't even notice but thanks to a video on youtube from my mod gameplay I was able to read people feedback and their complaints and I changed many things which they didn't like (Acre atmosphere for example):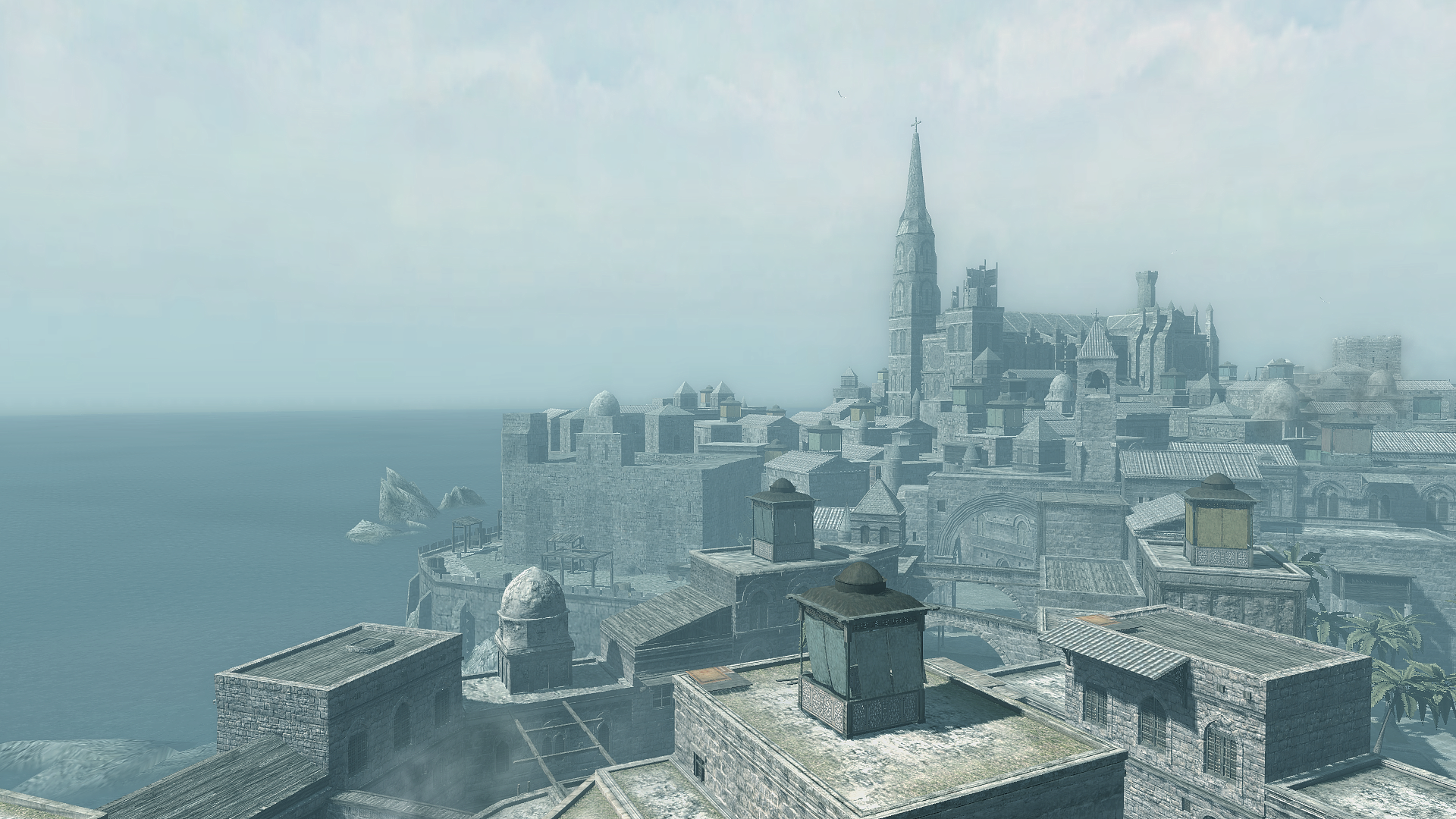 NEW BLENDED SKY (PREVIEW FROM UPCOMING VERSION)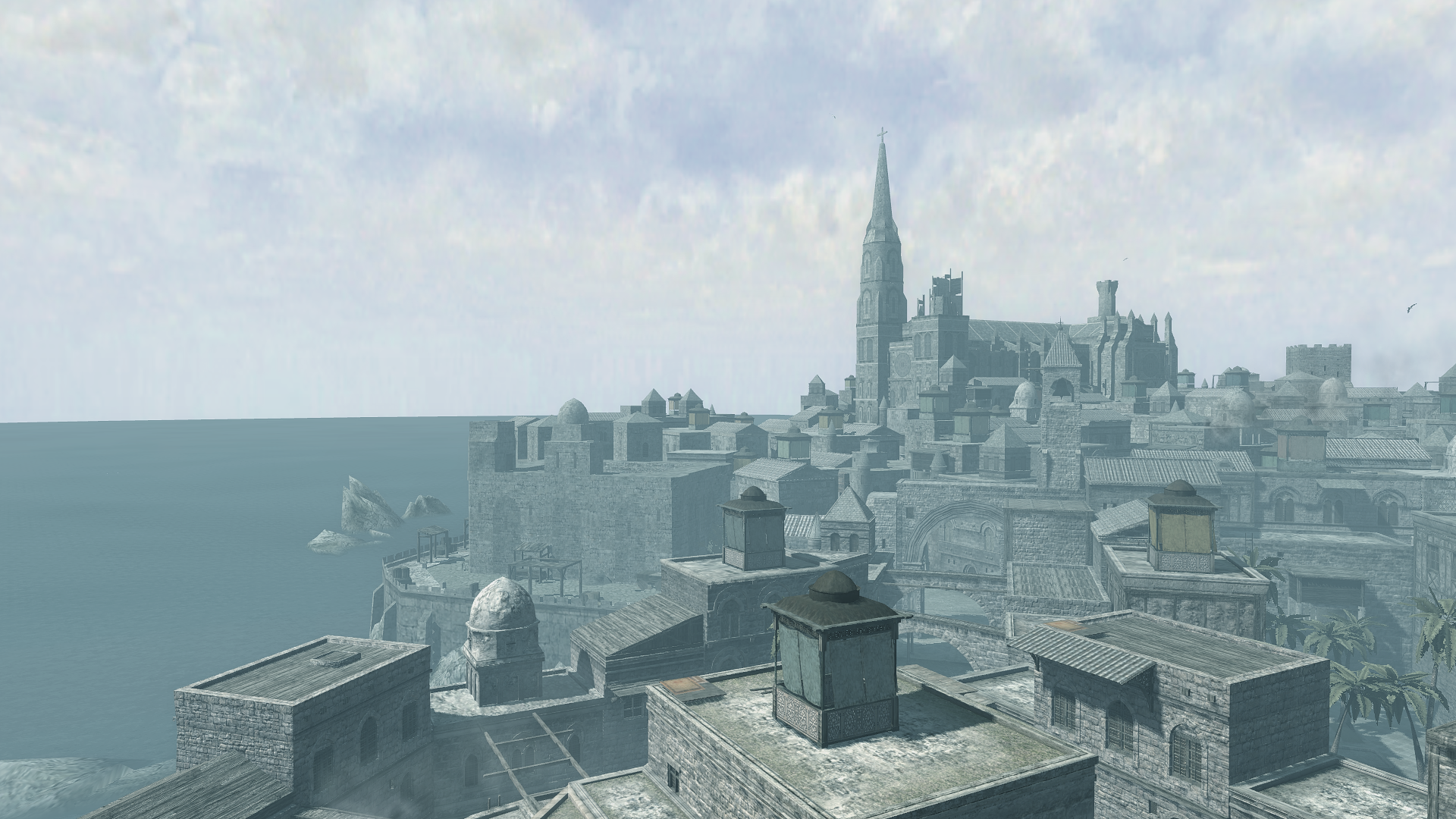 OLD UGLY LOOKING SKY FROM PREVIOUS VERSION OF MY MOD
That is a huge difference right ? And that's one of many improvements I made in the 2015 upcoming version.
Acre wasn't the only city I reworked again. I worked on Masyaf, Damascus and Jerusalem again too to make them as close to the original as possible but with better looking visuals. In the final (AND LAST) version there are over 600 textures enhanced. That may sound like not that much but it's really a lot and only few remained untouched.
So how it all started ? I really liked the first game. In my opinion it's better than the second game. I prefered the atmosphere of the first one and that's the case. But the game shows it's age especially now when the next gen arrived and it's not very replayable anymore. So I thought why not do something about it ? I really like working on textures, particles and stuff like that. I can say it's my hobby. And connecting my hobby with one of the best games I played was very enjoyable. The most challenging thing was to make it look as close as possible to Altair memories in Assassin's Creed Revelation. I can proudly say I DID it ! When I compared both games I could hardly see any difference. So the goal is achieved and I think it's time to move on. There is nothing to do with the mod anyway. Every texture is replaced, game is prettier now so there is no point in continuing. So this will be the last and final version with many improvements in it.
Here is more detailed list:
- new textures never added in previous versions
- atmosphere of every city reworked again
- Altair facial texture, costume and details reworked
- other npcs textures reworked
- other important characters improved
- some particle changes (fire in torches for example)
- and many more
You can expect the new version to be released this year. It will be ready at the end of this month and I will upload it on moddb immediately.
"Nothing is true, everything is permitted."