So since working on MOTY i have been increasingly testing the power of a new style modelling package
called 3D coat.
I don't often watch tutorials, I like to push my self to mess with the program and learn by doing, however when you have ran out of ideas and want to learn new things and don't know what else to try, they are well worth your time.
I watched the first 2 Quick start tutorials, i was hesitant as i thought i knew most of the basics, turns out not, the move tool, oh how have i worked without you, and clone tool, i owe you some beer.
If your looking at trying 3D coat and your a goose if you dont, check out the tutorials.
So with my newly gained knowledge and inspiration, from watching this guy, I set to work, you can see a horrible WIP of the head in the bottom right.
Even though i have modelled for a long time, this is my first fully sculpted head, its not anatomically correct, but i think it has character and for a first attempt im pretty happy with it.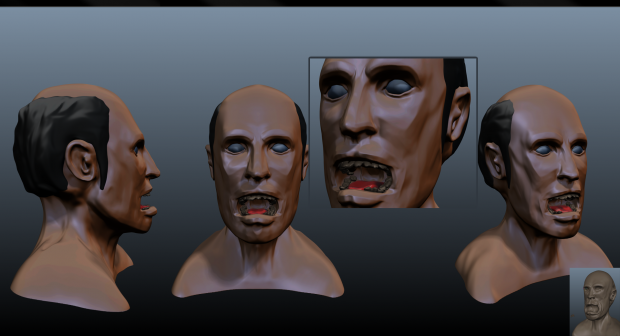 Hempie V4?
This model i showed before but i got bored so made him some rough clothing, this was all revamped today but lost in a crash.
If i become happy with this, ill try and export it into unity and test it out.
Similar to max and all modelling and graphics applications nowadays, i found with layers and the toothpaste tool, i could very quickly make basic clothes, that could be layered and used in different orders.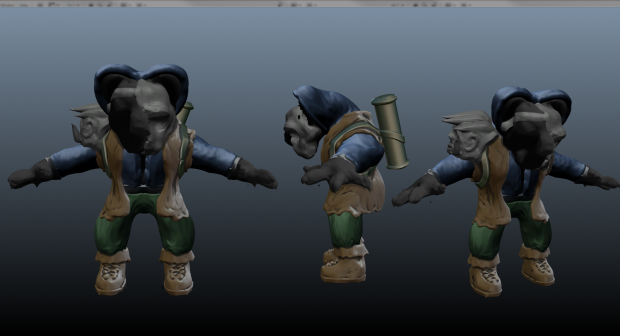 The mesh was automatically created by 3D Coat.

Here you can see how the clothes are each separate model's, useless for games but not for 3D printing characters or getting a fast high poly mesh ready for normal mapping.
Scythe
Just a something i made when i was bored, thought it was interesting enough to post.
I learnt how to use the clone tool in this, you can tell by the holes in the head and the fact its dual sided, This was modelled mainly by the toothpaste tool, and scrape.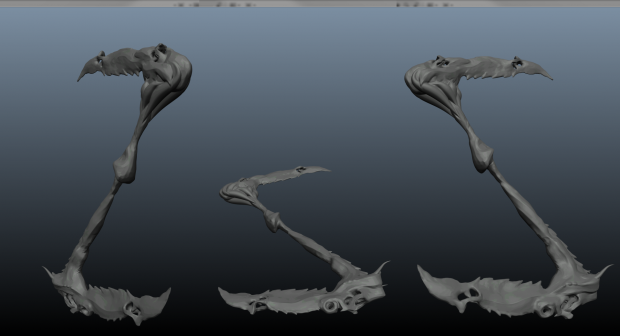 Thanks for reading, please check out my Youtube for old tutorials, and other gaming nonsense.