So, I'm currently in Austin, waiting for my summer courses and my game modding to start back up.
I head back Tomorrow night, so I just wanted to give a quick update before I left.
But before I do that, I saw this: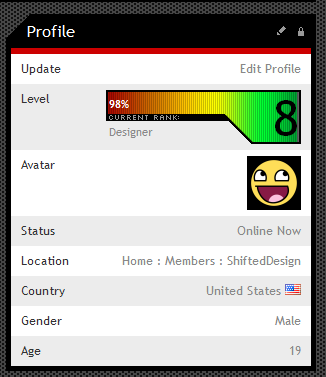 Get it?
Level 8 Designer? :D
Level Designer!
Anyways, if you have been hiding under a rock, and have seen this yet, I updated the fly through for the lava arena, for Siege of Inaolia. Can be found here:

Survival Arena Preview #2 - Mod DB
So, after I got that done, I had surgery done on my toe, which was great... because it gave me time to relax and play Tribes: Ascend! If you play Tribes you should add me: ShiftedDesign
Also, one last thing, if you are a level designer like me, and are still looking for a position or need a better one. There is actually a paid spot for a Unity Junior Level designer, here.
Another Unity spot (unpaid) here.
And a non-paid Hammer one here.
I hope you all have a great weekend and happy modding!