Paintball skirmish
I have now fully recovered from my recent game of paintball; I found that very few people played, I was in a group of 8 for the whole day.
Stats
5 game rounds
500 paintball rounds to start with plus an additional 200 I purchased on the field (I'm trigger happy)
9 kills for the whole day, two of which were friendly (they got in my way 0_0)
1 enemy flag captured
2 deaths, in one of which I was hit 5 times. -.-
My team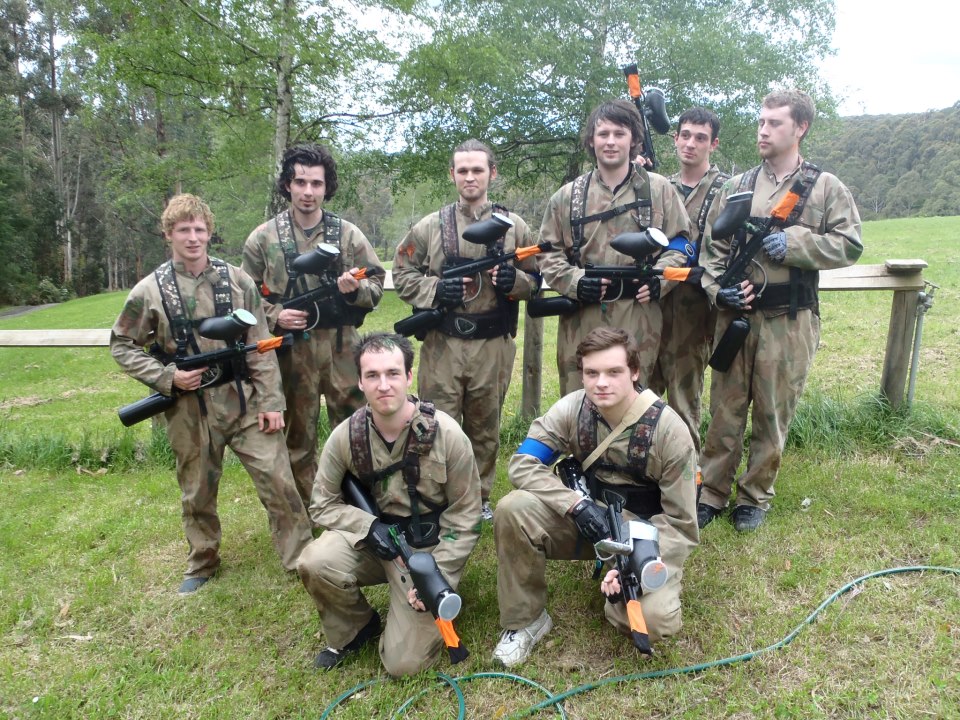 This was my team; I am the leader of the blue team, front right. I am also the most handsome looking. :P
Barrel cam
So I'm no Scout the doggie, but I had an interesting idea to tape an old mobile phone to my gun to get some footage of our paintball game.
Since it was the first time I've ever tried something like this, apologies for the profanity, my Australian accent, wind noise, and the rattling you hear most of the time is my guns hopper, I didn't realise it would be that loud.
Also the deal I made with the company, under there policy any footage taken on site is automatically their property, so the deal I had made with them would be that I tag the companies name in the video, which is why it's hosted via Facebook. It's also the reason why it's in two parts because the fuckers don't allow videos over 20mins long next time YouTube all the way until then Haters Gonna Hate. So Enjoy! =D