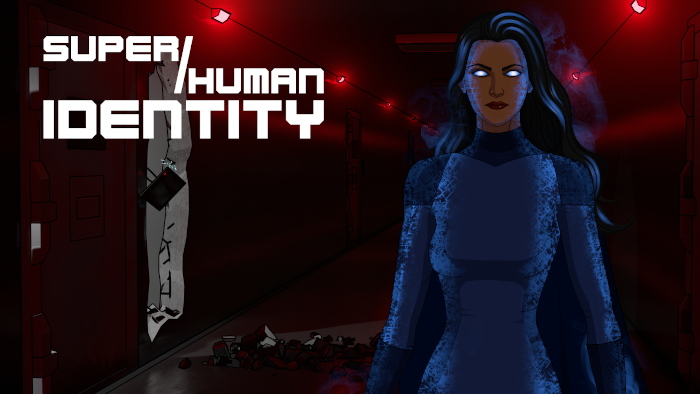 We here at Rock A Role Games are excited to present our first game, Super/Human Identity, a narrative superhero game with light action elements and a strong focus on characters and group dynamics.
In the game, you are part of a group of superpowered individuals with no memory who find themselves in a fight for survival. With your past shrouded in secrecy and your future unknown, you must find a way to reclaim your identity, or define who you are anew.
With the game revolving around the relationships within the group, we wanted the player's choices to affect the group dynamics in a real way. Therefore, we decided to incorporate an intricate group dynamics system that will lead to great variability in how the group functions. Not only will you be able to develop your own friendships, rivalries, and romances, but everything you say and do will subtly - or not so subtly - influence your companions' relationships.
Each character will develop in different directions depending on your choices, resulting in different endings for them – if they make it that far. Will your choices lead them to ruin or salvation?
In the months leading up to the launch of our Kickstarter, we will be looking at a major feature or character from the game on our website each week, so check in regularly!