So I signed on for the Open Beta of the new GameMaker HTML5 IDE. The offer was unbeatable as they are selling the product for $200 but giving it out at only $99 for those that participate in the Open Beta... it's still expensive, but a $100 discount is a hell of a lot and should NOT be passed up on I think!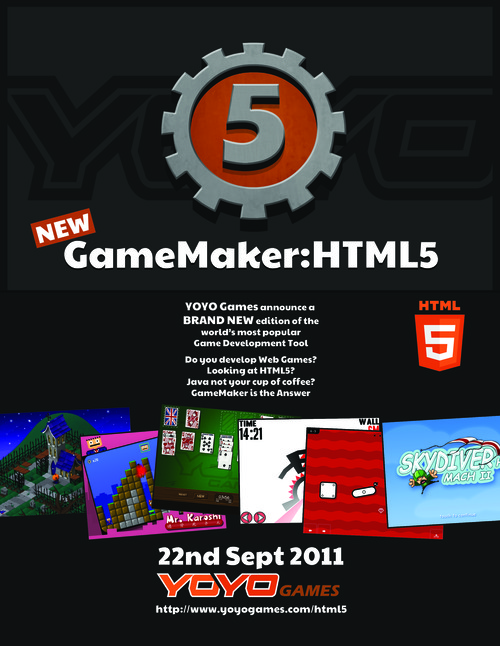 Well after nearly a months wait I got the e-mail I have been waiting for... GM HTML5 is being released on the 22nd of September! Great! And we have been treated (or not?) to some screenshots of this new flagship product in the GM line :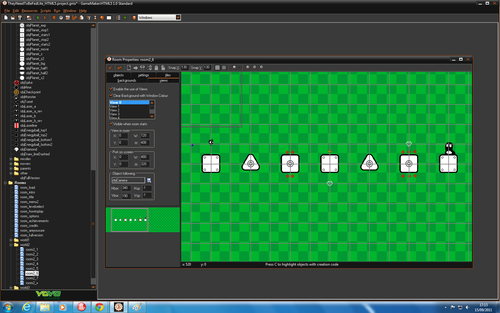 Hmmm.... So its a dark themed IDE with (gulp!) ORANGE highlights? Now, I am a fan of dark themes (a left over from my days as a sad Goth, perhaps?) but this just doesn't seem to work for me. It's just too dark and the orange is horrible. If they had used their "Yoyo Green", for example, I would have liked this loads more, or if they had left it slightly lighter then the orange wouldn't stand out so... but as it is I can't say I like it! Thankfully it's been made clear that we will have the option to change this back to the usual GM IDE colours, so at least you can choose to get eye-strain or not. Ideally it should be customizable, and as this is a beta, lets see if Yoyo decide to add that option in later...