It has been brought to my attention that, while our Homegrown Games pages are well-maintained, my personal page here on IndieDB is quite outdated. And indeed, it has been almost 5.5 years since I updated it. Time for a fast-forward.
I can't write about all the projects I have worked on since 2011, as that would be roughly 20+ B, A or AAA games and still around 15 Indie titles. (At least if I include all design, consulting and deputy producing assignments). So I hope you are ok with a brief timelapse blog showing the highlights only:
First Changes
In 2011 / 2012, I was still Producer in Munich for UIG, and one of the biggest projects was A-Train, which I had covered here before. Basically it was Producing and Design for a European / International conversion of the famous Japanese "A-Train", and it turned out pretty well. Actually, so well that I produced several DLCs together with legendary modder tom.io, which was quite exciting, as we brought everything from Boston harbours to a full-fledged "rescue Greece from bankruptcy" campaign into the game.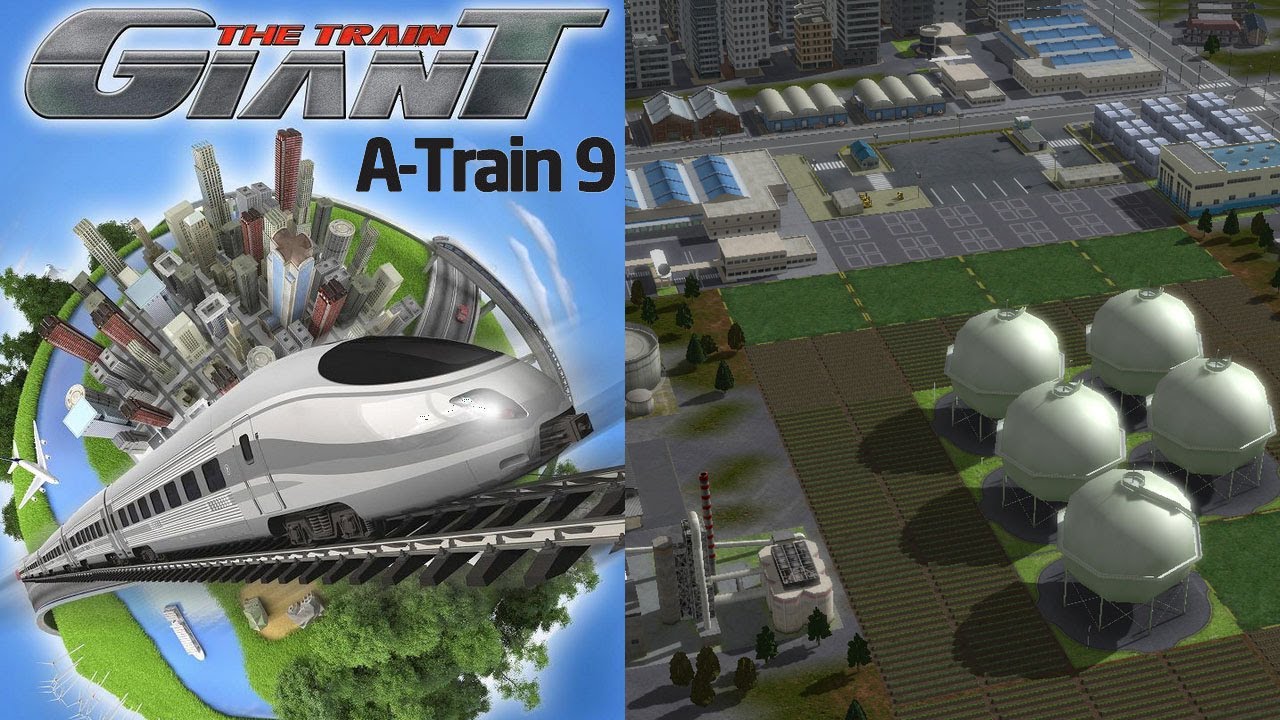 That was FUN!
In 2012, we (Homegrown Games) had the release of our second own-IP Indie Game Into the Dark - at least the first release. We had chosen UIG as retail partner (logically, as I worked for them anyway), and the game got pressed on DVD, USK-approved (with an exception according to German law, allowing us to have the Swastika ingame), translated and shipped out. Let's cut it short and stay polite, we weren't entirely satisfied with both the publishing and the game itself.
So, on one side I left UIG and was hired as Producer by Mipumi Games a little bit later, and on the other hand we overhauled, improved, patched, fixed, extended and reworked Into the Dark, turning it into something almost completely different and new. This became the Ultimate Trash Edition.
Suddenly, there was success. I mean, really visible success. The reviews have always been mixed - we were used to that. A rather lazy Jim Sterling slaughtered it half-hearted (obviously it wasn't as bad as he had hoped), while Gamer Arena gave us the first and only 100% rating in their review history. Same goes for the Steam reviews, half of the people seem to hate it, half of the people seem to love it. We are ok with that! We scored several "Game of the Year" awards, we got a die-hard fanbase, and we got invitations to Trash / B-Movie Festivals all around Europe. Basically, we were forced to announce a sequel, Into the Ice - Nazis of Neuschwabenland !
Sailing Smooth Waters

So, at night and on weekends I was working on Homegrown stuff, which was managed perfectly by k21n during weekday office times. In those hours, I had my Trash and B-Movie hat hidden, because I was wearing the Producers badge on a really exciting project - Anno: Build an Empire. This mobile gem was developed by Mipumi Games for Ubisoft BlueByte, basically a re-imagination of the browser game (which was adapted from the PC original) for mobile phones and tablets, both iOS and Android.
To be honest: I was quite nervous in the beginning. After all, that was my first AAA production after the JoWooD meltdown of 2009.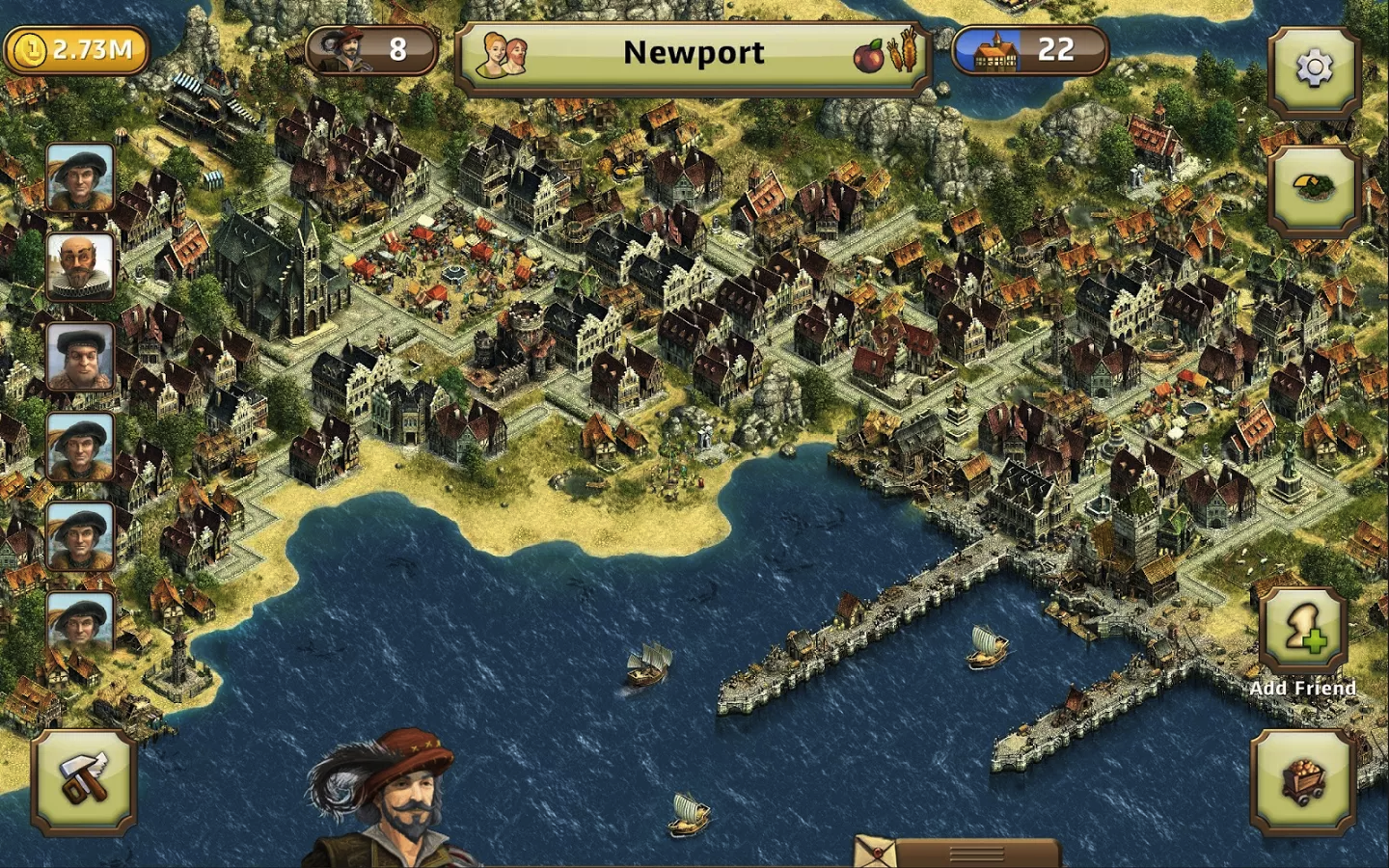 All the insecurities were soon blown away - thanks to my awesome team, and in good cooperation with my Bluebyte counterpart, we managed to roll out a really nice F2P Citybuilder on Android and iOS, and that without any crunching at all. Except for one evening, where we worked till 9 PM and I had ordered Pizza for all of the team, there was no stress and not a single issue I couldn't handle before it affected the project.
And I learned Unity! Not perfectly, but good enough to understand what was going on, and it was the first of several Unity projects I have been working on since then. But, obviously, not the next big name on my list:
Hit me, man!
After handing over "Anno" to the operating team at Bluebyte, Mipumi Games assigned me to a new, exciting and overwhelming project. As the Project Manager for the Vienna unit, I had an awesome year travelling between Vienna and Copenhagen, working on the new Hitman. This was by far the biggest project I've worked on EVER, and a very rewarding one. I really hope you enjoyed playing the first season as much as I did contributing to getting it done.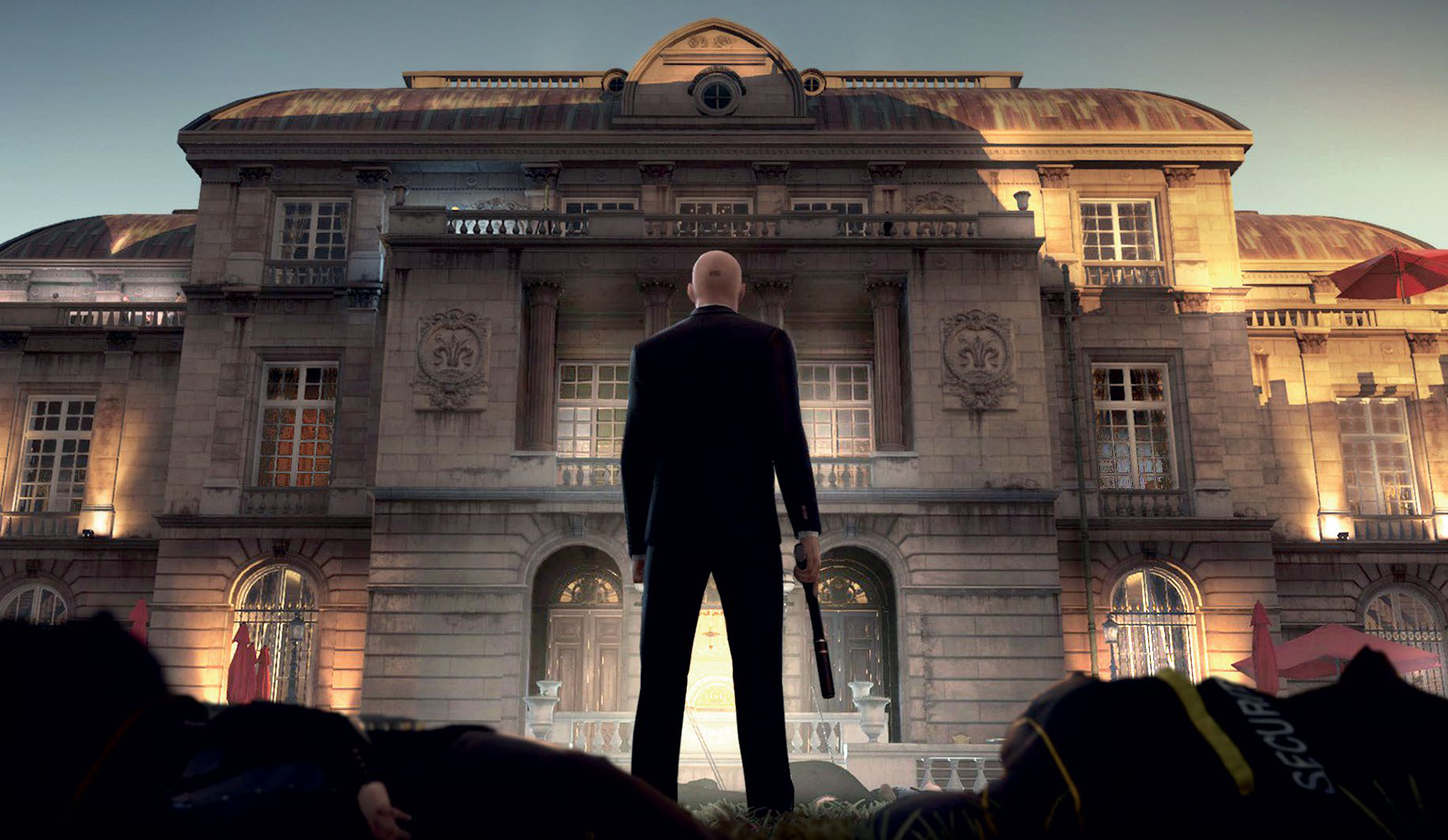 Although I was assigned and dedicated to this huge AAA project, I didn't abandon my Indie roots - not at all! Granted, the progress on Into the Ice - Nazis of Neuschwabenland stalled and suffered. But I managed to get the pre-production of Antinomy - Justice, not Vengeance! done for my fellow friends at Against All Odds Games.
And, last but FOR SURE not least, I helped Mipumi rolling out there very first own Steam Release - an artsy, deep, thoughtful, funny and really unique Point & Click experience:


Riding the Red Bull
After the year spent on Hitman, a new project appeared on the Mipumi plate in need of a producer. This time, it was even more innovative and both in terms of hardware and software the high road from prototypes to a world wide championship.
All that is called "Red Bull Mind Gamers: Mission Unlock Enoch", created by Playful Solutions and done with a lot of different partners, including Scott Nicholson, the MIT and - of course - Red Bull.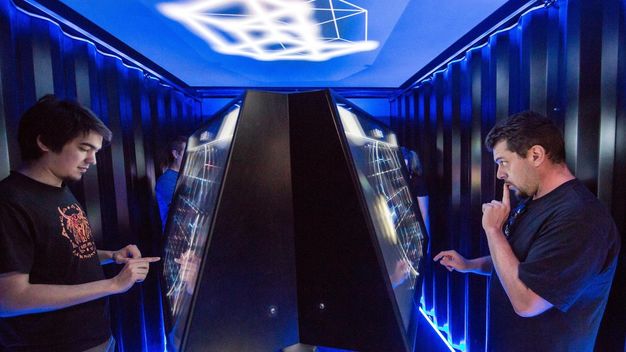 Me (right) and my fellow QA specialist Jan (Johann and Jan, lol) testing the container version of the Holocube.
You can get the details on the whole story here and you can watch the world championship finals live on Red Bull TV.

As this clearly wasn't Indie enough to fullfil all my dark desires, I continued supporting Mipumi with the Steam release management of the next episodes of "The Lion's Song", and I turned a weird dream I had one night into a full-fledged Homegrown Game, released on Steam:

Once again, the success came a little bit surprising. Of course, a hybrid created from Visual Novel and Walking Simulator essentials didn't get the same attention as the trashy and gory shooter / adventure / nazizombie feast Into the Dark was, but still, it got quite good reviews, two additional Game of the Year awards for Homegrown Games and is still the most successful and best-reviewed game created with GameGuru.
With the Red Bull finals ahead, I am already setting sails to new adventures. Into the Ice - Nazis of Neuschwabenland is in full production now, and it gets better and better...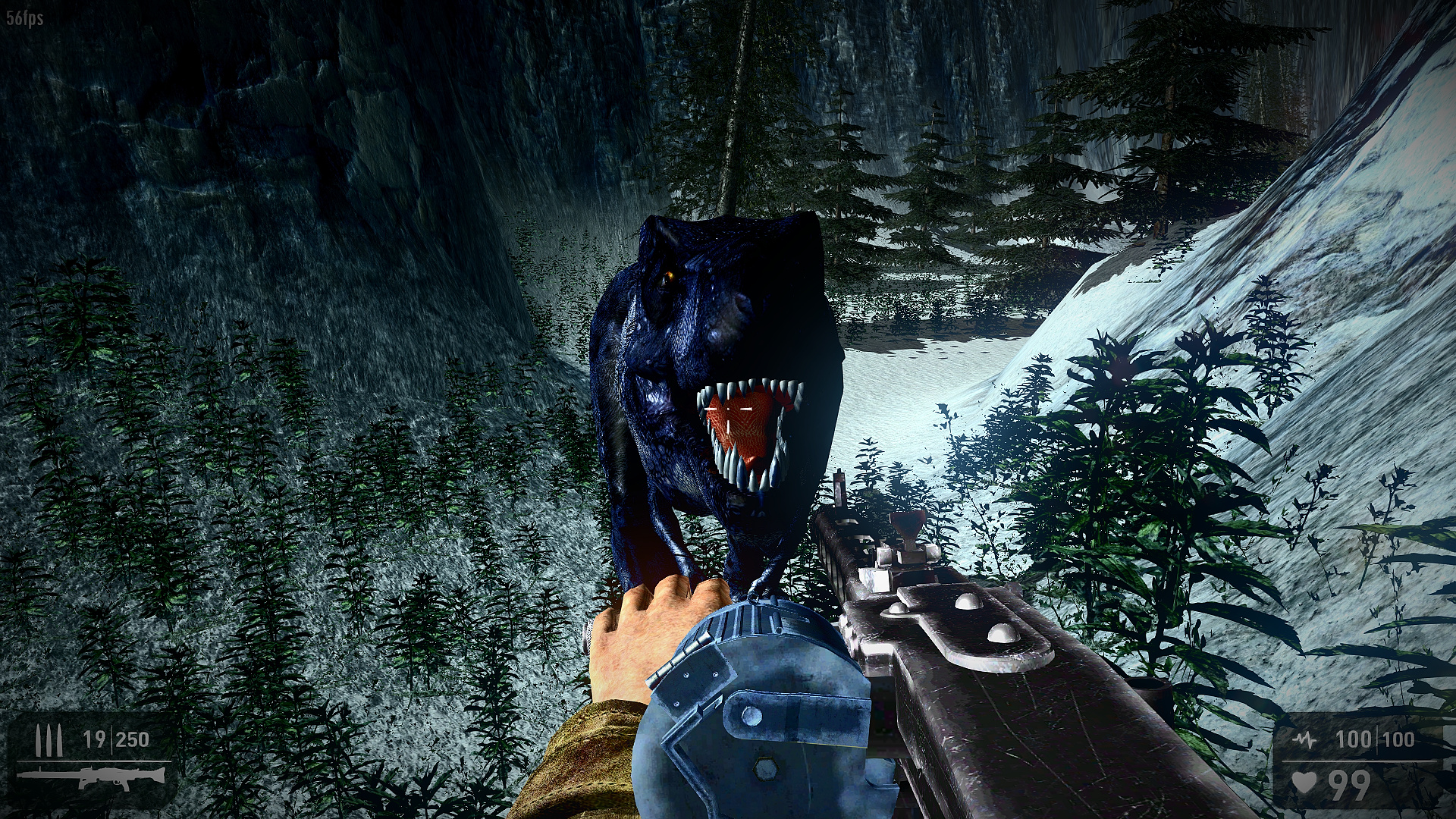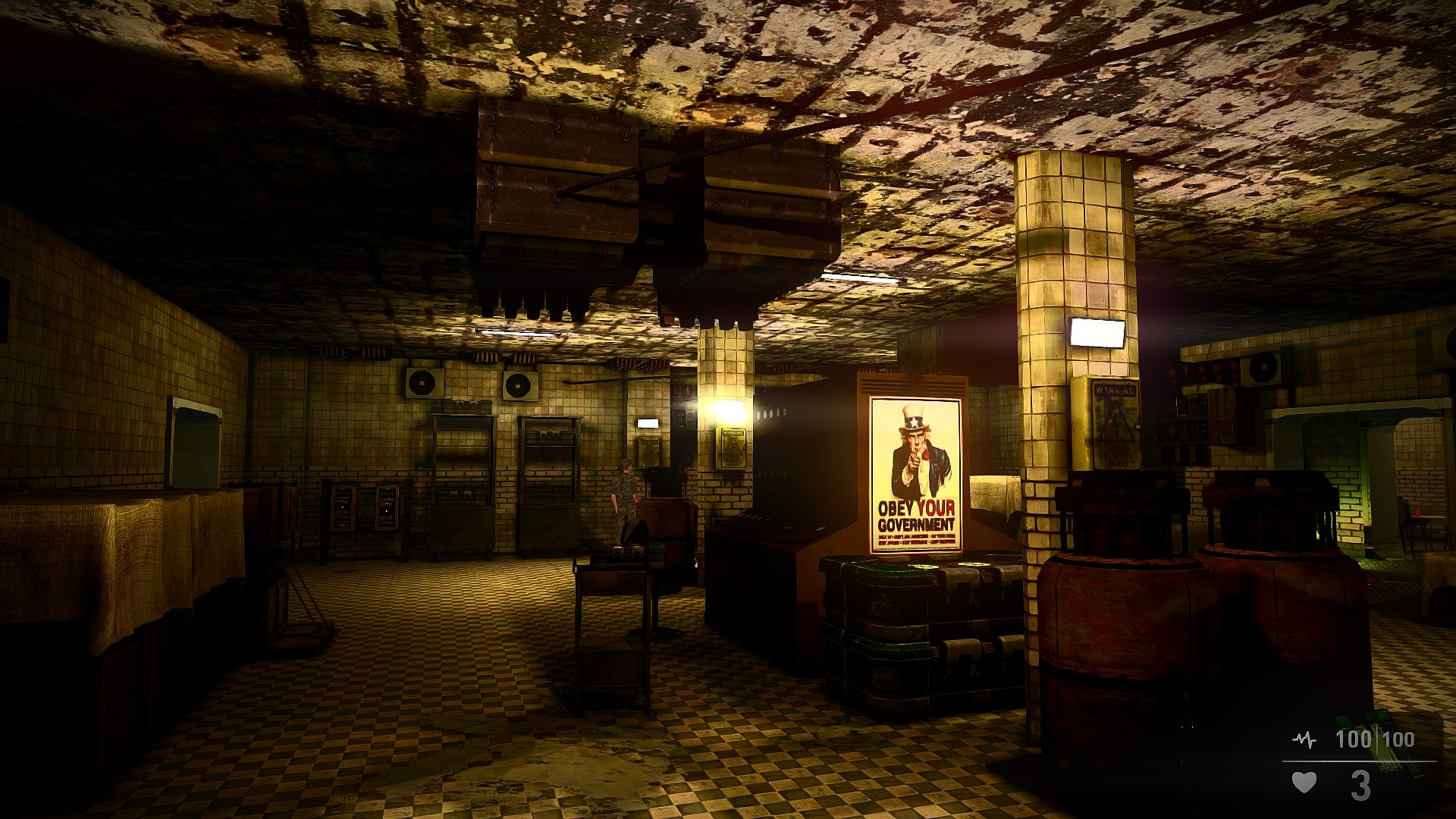 as we play around and test new ways to squeeze better visuals out of GameGuru:
The Takeway Shelve
Why I can't say what lies ahead for me in the world of big commercial productions, I can give you some insights and of course a brief overview over what I've learned from my travelling between the Indie and AAA worlds:
Many processes of a AAA production are not applicable to an Indie game:
If you produce an Indie game like you would produce a 20 Mio $ project, you will end up caught in an endless line of meetings, processes and documentation task. If you try to apply the production processes, you will either run out of time or out of money before you leave pre-production. As an indie, you have to be at least somehow pragmatic when it comes to formal processes, as an AAA producer you have to follow at least a basic core ruleset to the letter.
Many processes of an Indie production cannot be applied to AAA producing:
Well, naturally. But one big difference is the level at which decisions are made. There are two different kinds of Indie - one is the "Mastermind" approach, where a single developer is vision creator, vision keeper, producer and HoD, distributing the tasks to his mates or freelancers. The other is the "creative bunch of people" where all are part of the design and decision-making process. Both would fail horribly in a AAA production environment. You have to take into consideration that there are people at many stages and hierarchy level that want and should contribute to the design, to the look & feel of the game, to gameplay decisions. You have to form steering comittees or creative teams out of those. On the other hand, you must be aware that you will have also many team members who don't want to participate in that, who want only to be presented with a clear vision and the tasks ahead.
You can use quite a lot from your Indie experience in AAA production:
That might be a surprise, but in the end, it's a logical consequence. Producing Indie games successfully teaches you a lot how to dodge or solve problems swiftly. You can't escalate a problem upwards in hiararchy and hope it will vanish, you have to deal with it. Ideally, you get a hands-on mentality. Plus, you learn to judge your peers quickly and, even more important, to put them on the tasks they were made for. You get an advantage compared to an AAA producer who relies on the HR handout or Lead assessement only when it comes to "throwing people at a problem".
Being an AAA producer on the side helps your Indie endeavours A LOT:
You have contact to business contacts, journalists / press contacts, business veterans, plattform holders, license opportunities and all the nice fluff that gives you an advantage, additionally to market research and customer behaviour data usually out of reach for any Indie. You can call a super famous voice actor in for a small favor and get AAA voice acting in your Indie game. You got my point?
All engines have their purpose
Except those behemoths of projects that have their own custom-tailored game engine, there is really a broad range of tools being used. Of course You would be surprised how many bigger commercial games are rolled out with standard Unity frameworks, and even more if you knew how many big studios use engines like FPSC, GameGuru or Wintermute for fast prototyping of some ideas popping up. (Allright, I am a little bit proud that we from Homegrown Games made the first "good" GameGuru Game out there, but there are more hidden under the pile of abysmal asset flips. Check out Hunted: One Step Too Far if you have a water-cooled behemoth PC. It's quite a treat! And even more wait for the upcoming Acythian)
Both can be fun
You can have your perfect work-life balance, creativity, fun and teamspirit on $$$-driven huge productions, and you can bleed out and burn out on a small Indie game. I had huge luck with my own Homegrown Games and my work for Mipumi Games, and therefore full motivation on both ways of my game making career during the last years, but that's rather an exception than the rule.
Over and Out,

Ivan

PS: Read you soon. At least sooner than in 5.5 years!