Hello ladies and gentlemen, this is HEVcrab and my blogs will be dedicated majorly to Half-Life series games and mods.
I want to make the first post about the bug of HL2DM that Valve never fixed since the game was released eight years ago.
The bug is, that if you have a SLAM thrown (thus set on radio control) and face a wall/stand looking in a glassed window/peep round the corner with another SLAM in hand, your player holds the radio detonator with the left hand and another SLAM (lasermine deployment mode selected) with the right hand. In this situation the player cannot detonate the previously-deployed radio-SLAM, despite holding the finger on the button which should imply detonation to be still available but doesn't!
(see screenshot)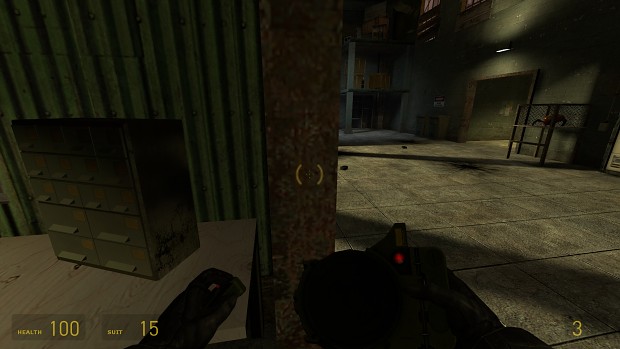 This bug can prevent the player from detonating the SLAM in some critical combat situations (if the player accidentally nears an object half his height or has SLAMs in the yard, monitoring them through a window which has glass).
The most annoying thing about long-living bugs like this is that they're getting inherited in mods.
Dear readers, if you know some ages-old annoying bugs like this, please report them in comments :)
P.S. Another little bug: here, on the map dm_steamlab, that headcrab in the cage is invulnerable))