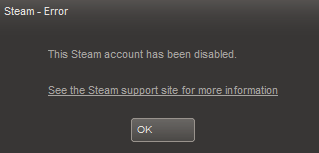 What the flying fuck?
So I got gifted a few games from the Facepunch gifting thread. A few guys gifted me games (including Garry's Mod, CSS, Portal, HL2EP2, HL2DM, Killing Floor).
A few days later, I got my steam account disabled.
This is goddamn weird. I messaged Steam Support.
Sucks to be me, eh?