Finally! My electronic project Analog Sheep's music video for "I Miss My Amiga 500" is out. It is the first ever music video released by Analog Sheep.
Cover-art-still-image versions and music videos of all future songs will be added to the Analog Sheep YouTube channel. So be sure to subscribe on YouTube.
If you like the song you can get it from iTunes, Spotify, Bandcamp, Amazon, Google Play, SoundCloud.
I realized the overall production like composition, editing and 2D animations. 3D animations and valuable creative and technical support are supplied by Ugur Engin Deniz.
The general composition of the music video consists some of characteristic Amiga elements. Which are:

Leading roles:
• Amiga opening screen asking for a floppy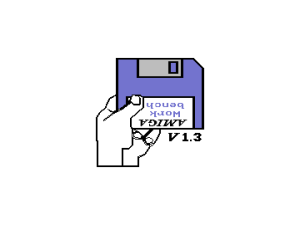 • Orange Amiga cursor


• Guru Meditation error screen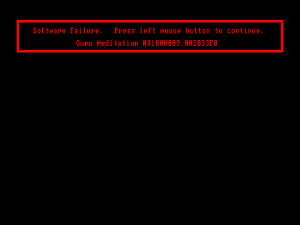 Supporting Roles:
• AmigaDos screen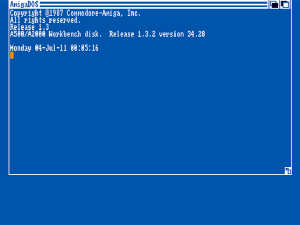 • Workbench screen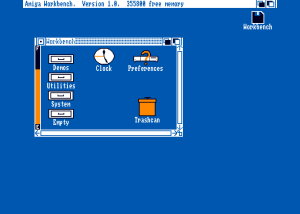 In addition to those, scrolling text is placed in order to embrace Amiga cracktro culture. Ugur Engin Deniz, a friend of mine that I shared some early drafts, who is also a video artist suggested to place some Amiga-like animations in order to reflect the feeling of Amiga demos. Then he provided all the 3D animations in the music video.
Most of the elements in the music video is highly coordinated with the music. So some flicker effects and 2D animations are handled frame by frame using a technique similar to stop-motion.
In this 1080p full HD music video, some clips used needed to be resized to 640×480 or 320×240 and resized back to 1920×1440. But video editors were destroying the authentic pixel look because of the bicubic approzimation and smoothing algorithms used for resizing the video. Because of this reason the required clips are exported as individual PNG frames and resized to 640×480 or 320×240 and back to 1920×1440 using Photoshop's nearest neightbourhood algorithm (1 pixel equals 3 pixels). Then the resulting images are brought back together as video sequences again.
Of course this music video is on a very different style then a video that might have been produced in Amiga. My main intention was to make feel the taste of the Amiga times and share my enthusiasm both with the ones that catch and miss that era.
I hope you watch it with pleasure. Share it, like it if you do so:)
"I Miss My Amiga 500″ was first released on 14 January 2013 as a bonus track in Analog Sheep's original soundtrack album for the video game Rad Skater Apocalypse. Rad Skater Apocalypse is developed by Muzboz Games.