Cosmoplan, the puzzle/action game that I made original orchestral music and SFX is published on iOs and Android after a development process that took almost a year. You can get Cosmoplan from here:iTunesGoogle Play
Cosmoplan is a game about the obscurity of space and the human instinct of discovery. In the game, we control a space shuttle made of sub-modules and try to reach a target planet without crushing into any obstacles. In order to achieve this, we need to estimate our path in advance and arrange the angles between the modules . After the launch, we can only change direction by ejecting the modules that we've set different angles with right timing. During our voyage, we try to collect three stars spread around the space. The deeper we travel in the space we face asteroids, planets that we can make use of their orbits, worm holes that we can get through and plasma giants driving electricity through the space.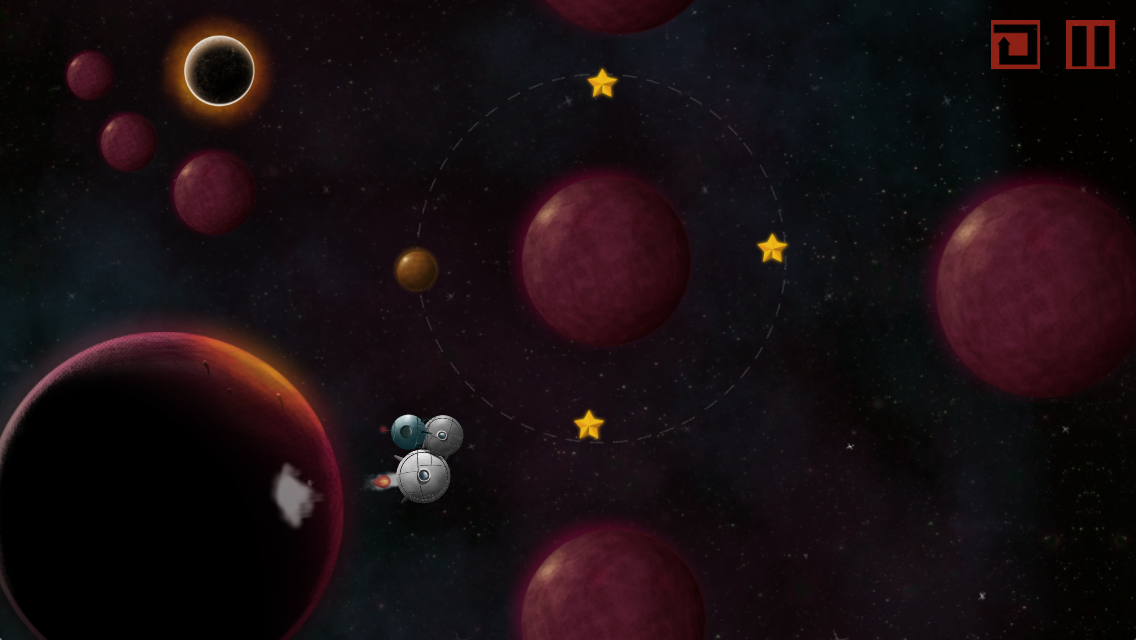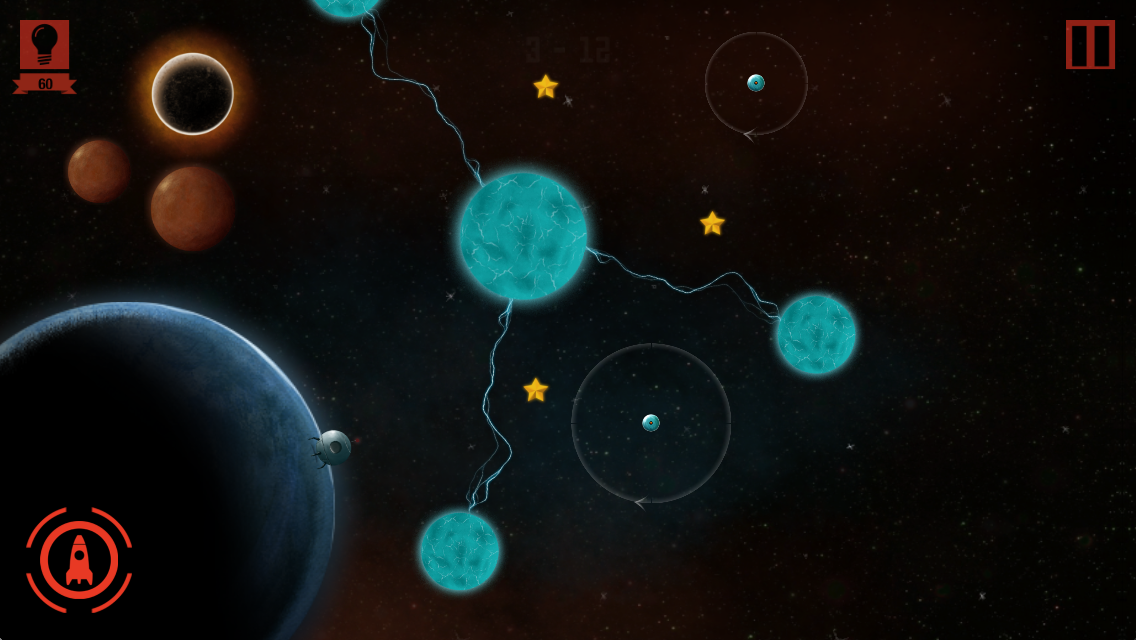 The idea behind the theme and the gameplay of Cosmoplan depends on the game "Atilgan (venturous, also USS Enterprise of Star Trek series in Turkish TV broadcast)" that we made during the jam with theme "Atilim (Breakthrough)" held within the National Informatics Congress 2012 (Ulusal Bilisim Kurultayi). Our team in this 48 hour jam was consisting of me, Emrah Ozer, Murat Kalkavan and Tarik Kaya. During the event we wanted to approach the politic breaktroughs of nations with humour. National space programs were very convenient for this approach. The core mechanics of the game were inspired from the space shuttles leaving the modules that gone out of fuel behind. The name Atilgan (venturous) was a pun in Turkish for the theme of the game jam Atilim (breakthrough). Plus, since the Turkish TV translated USS Enterprise of Star Trek series to Turkish as Atilgan, we also said hi to the famous science fiction series.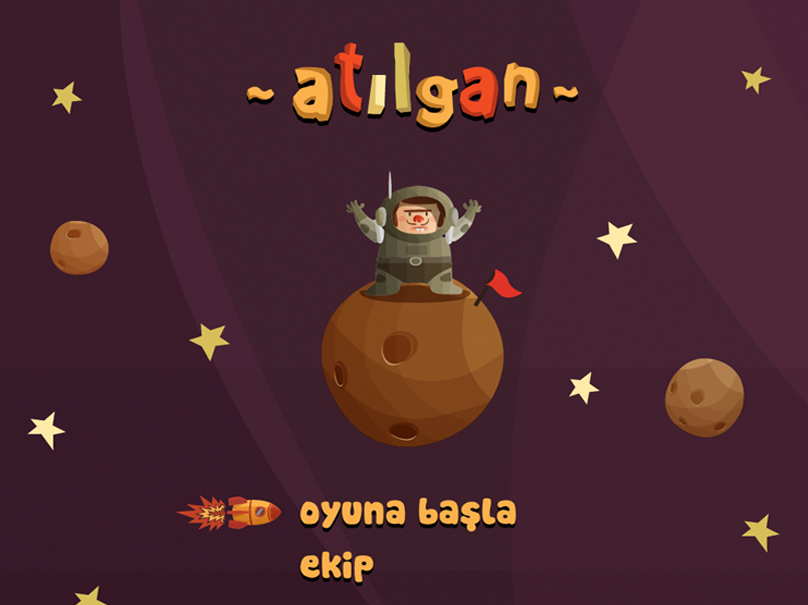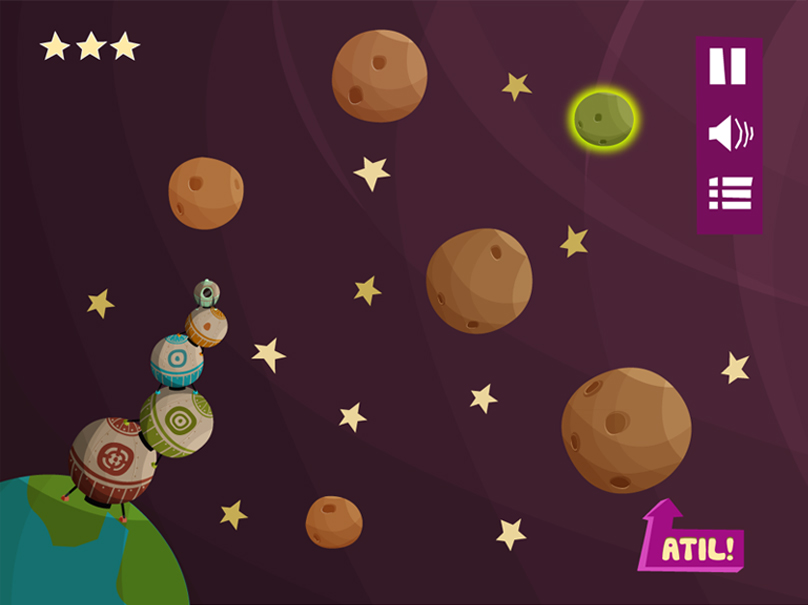 After the game jam we liked the idea much and we decided to push further the the 48 hour prototype by developing it into a complete game and publishing it. Although the idea of travelling in space still stays same, the background theme evolved from breakthrough to discovery and obscurity, leaving the humouristic part behind. Eventually the game art style evolved into pinup with references to what we can see in 60′s and 70′s as in Russian posters and sci-fi movies like 2001: A Space Odyssey.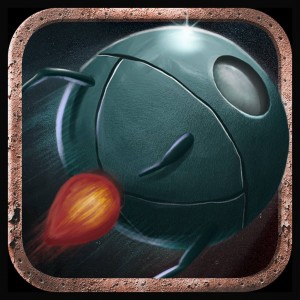 The game was developed by Emrah Ozer, one of the founding members of the group Game Developers Turkey (GDT). The visuals were designed by the experienced illustrator Murat Kalkavan. Tarik Kaya gave great support during the level design and concept development phase. And I composed original orchestral music fitting the style of the new artistic look and reproduced the orchestra completely artificially in computer.