Well, the final version has finally been released!
The next release should be a full commercial title and I hope to change lots of things before releasing that. It feels like it's all just starting now and I have some fresh inspiration for where I want to go with the title. I am really interested in adding a second gamestyle to the game, where the current style could be labelled 'Arcade', the other style would be a half/fledged RPG kind of thing. I have some ideas leaning to working with experience points based on combat style and I really, really, really, really want to adjust the weaponry so that it learns and adapts to the player's style. I think this is something new that has never been done in a game and can add a real fresh feeling to the game, as well as replay value.
What I'm thinking about is this, if the player is a button smasher (e.g. likes to repeatedly smash the attack button) then the Scythe will go into the 'quick attack' speciality where you can excel in button smashing. But if players use more controlled moves than new combos can be achieved that require greater and greater control, giving more and more experience points. The idea is just 'on the surface' now but I'm letting it roll in my head the following weeks to see where I can take it.
Behind the Scenes?
I've been thinking about doing a behind the scenes sort of thing for Grimm, going into some of the development, my working style etc... I'd be interested to know if there is interest in such a thing. I could start with either a blog type thing right here, or perhaps a real youtube 'Making Of' video. What do you guys and gals think?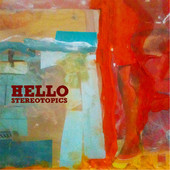 Music
While working on Grimm I always try to get inspired by playing the right music. Besides the tracks that Justin made for Grimm which I listen to each time I work on Grimm there was one album that's helped me in particular to focus while working. It's an album called 'Hello' from a band called StereoTopics. If you like good music to work to, with few lyrics and lots of relaxed instrumentals I definitely advice you to check it out here: Itunes.apple.com
With that I will leave you with a promise of posting a bit more blogs from here on in, and in turn hope that you will like to read them. If there are any particular aspects of Grimm that you would like me to dig into, for example 'Could you elaborate on the new clutter system that you created for Grimm' then let me know and I will make sure to post a blog about it.
With that I leave you until next time!
Bastian