Lab Scene
I'm working together with the ArisTOTAL film crew from the Berlin to create an (spoof) movie trailer. (Combining CryENGINE, VUE, after effects and recordings with actors before a greenscreen.
I can't reveal anything on the story, but it will be a unique experience to combine CryENGINE with greenscreen recordings.
My job is to create the background scenes inside CryENGINE and matching the camera movement with the reallife camera movement that have been shots before the greenscreen. The live recording with actors have been completed and we already started post recording process on the laboratory scene.
Still from live recording: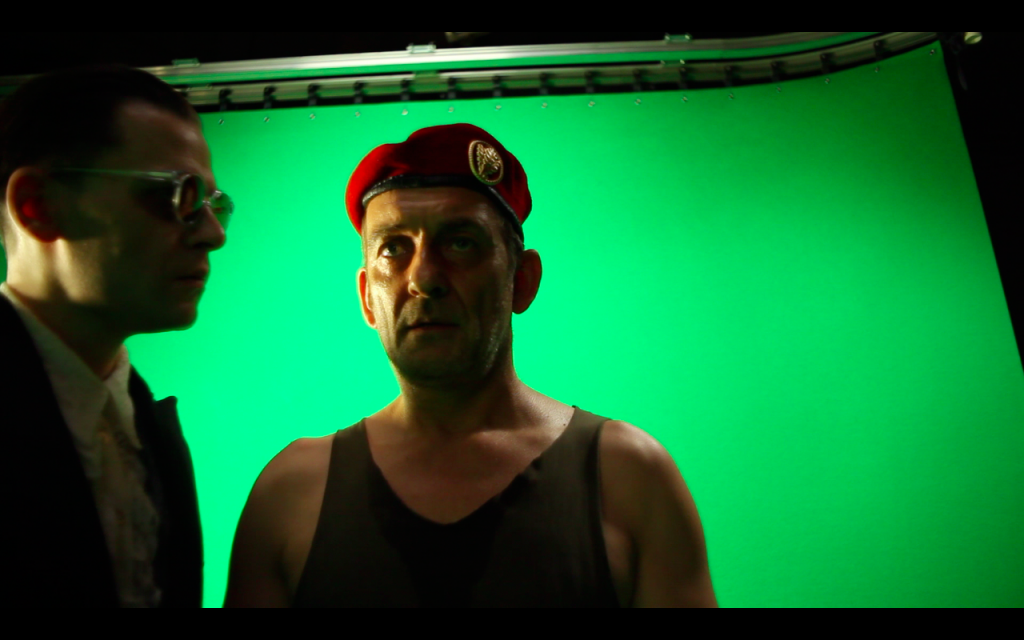 Atm we are combining 5 layers together into 1 clip:
Layer 1:
Background and sun
Layer 2: Laboratory background:


Layer 3:
Live recording with actors in front of a greenscreen: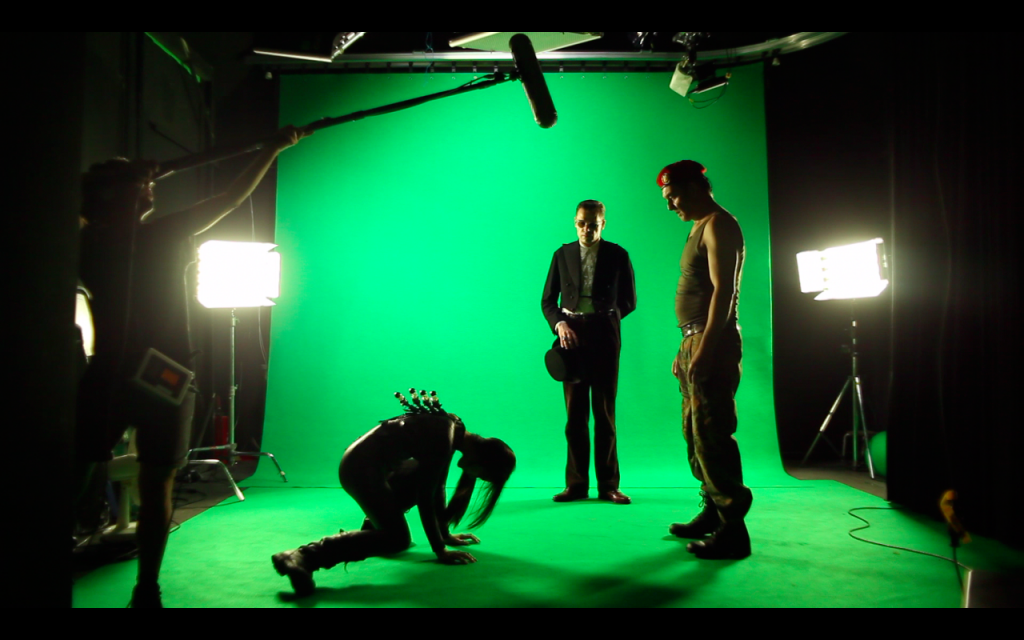 Layer 4:
Same Laboratory background scene, but this time with a checker flag floor texture to trackm and sync the after effect camera movement with the camera movement in CE3


Layer 5:
Green room recording. The green recording is needed to place the railing on top of the feet of the actors.


The CE3 scene is rendered in 3.840px × 1.440px
There will be 2 scenes inside the laboratory. Shots on other locations are still being worked on.
The Next Great Starship:
Matthew Simmonds ( 3drocket.deviantart.com ), my old modding buddy and now visual effects artist Chris Rogoski ( Clash of the Titans, Green lantern and The last stand ) and myself have formed a team to compete in "The Next Great Starship" challenge.
Due to contest regulations we are not allowed to show any preview materials yet.