Well it's been quite a while since I managed to post one of these things. A lot of that has been due to the fact that life got busy, really fast, and the other part is my patent laziness. Now that I am actually sitting down to write this however, I always wonder why I'm so reluctant to write.

First off, I just want to say that my family and I moved two weeks ago almost on the day. It's was an incredibly busy time be we've managed to get settled in. It's roughly 30-45 minutes from our old home, but it varies depending on traffic. I enjoy it and here's a pic of my and my brother's workspace: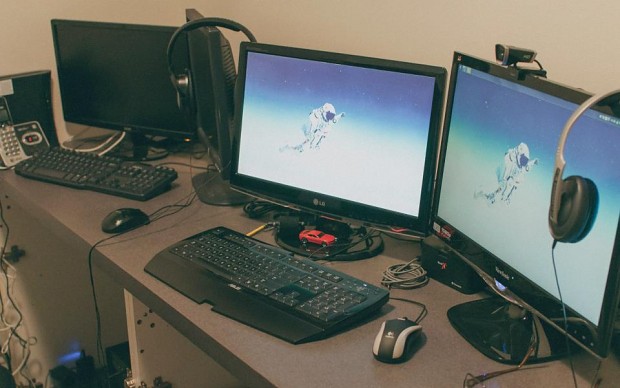 So we are up and running for sure now and on top of that I've managed to start my own Twitch.tv account with a friends assistance. This means I'll be streaming whatever games I'm playing, when I'm playing for longer than ten minutes (sarcasm, don't worry, I'll probably end up playing for a while). If you want, take a few seconds and follow me so that you can be notified if I stream! I'd greatly appreciate it and would love to interact with you guys an a more personal basis!
Also, this Friday starting early in the morning (probably UTC - 5) myeslf and several friends are going to be attempting to beat Minecraft in one day and streaming the attempt (I may do a personal stream of what my screen is and there might be one of the entire room, not sure), so it'll be 9 A.M. when we start. We plan on going the entire day if it takes us that long so you can come by and check us out! It'll be on my stream and in my Friends section on Twitch you can find where the other stream will be.
As for the rest, it's really all a bunch of wip's. School is going well, the house is looking good and the holidays are coming up. For those of us in the U.S. who celebrate Thanksgiving, enjoy your time off! For the rest of you all, happy holidays (they are coming quite quickly aren't they?).
Arcones the Pear