I have started various source projects since i got my pc back, including a buildup for a Mod & Various maps for games. If anyone ever accompanies this page, you'll know, that i have not finished most of them. That is due to me loosing pep to continue making it. Everytime i get to the part where i need to make lots of details and make the 3d skybox and scenery i loose interest, it feels like a grind as soon as i enter that stage.
Anyway, i did manage to pull my teeth together and actually do all this stuff. Yes its another CSGO map lol, but this time, its only missing a few more spots.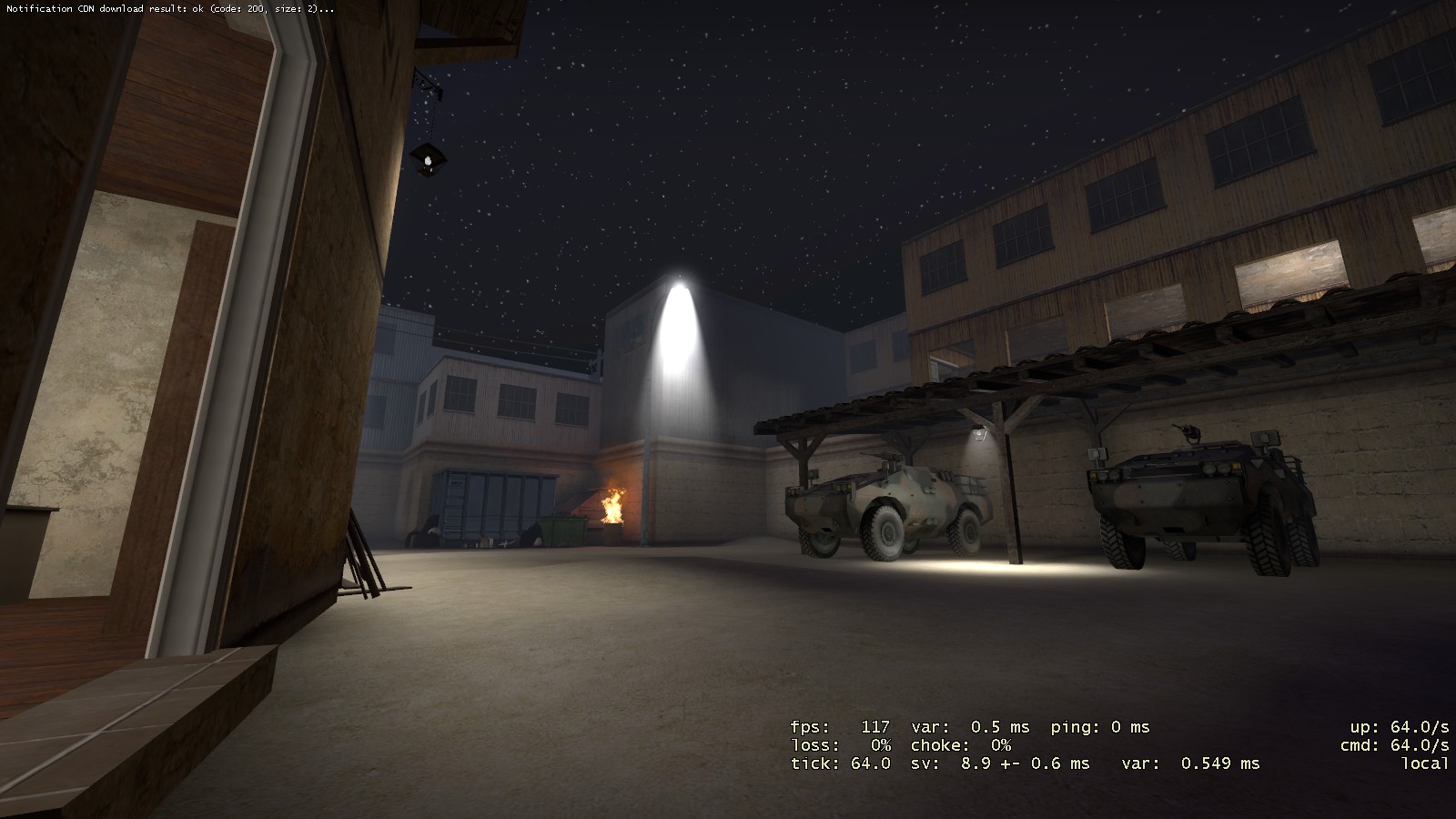 This is a screenshot of the map i have been working on and is most complete compared to the others i had been working on. (Yes there used to be dark windows there but i broke em and then made a screenshot lol only realized it later :p )
This map is made for Deathmatch, Arms-race, and ZM gameplay, but i will also release a Defuse version of it once i expand it a little bit, since i want to make the map bigger lol.
Anyway that's it, now i havn't abandoned my previous map's i had been working on, in time i shall finish em eventually, still making some changes to Ar_DA101, still making the mod, and still aiming to finish the dustplaza map.
That's all folks.