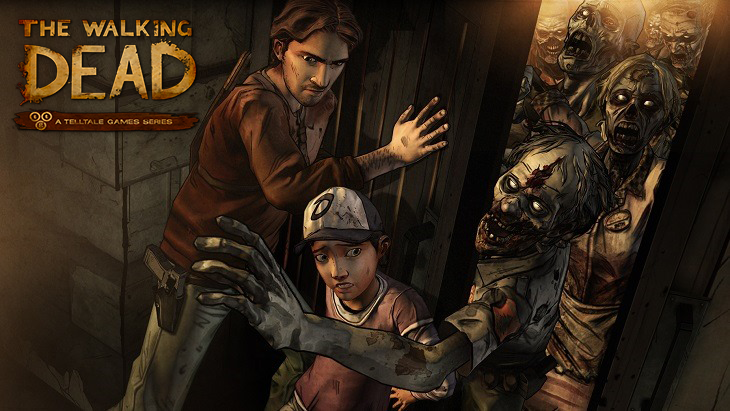 ~ Telltale confirms Season 3 of The Walking Dead ~
~ Telltale's

success

will return ~
Telltale, currently best known for its unique game adaptations of the comic The Walking Dead, could at this year's Comic-Con International confirm that indeed this series renewed for a third season. Game developer had a separate panel under the very popular entertainment show, and to share the news with those who could not be present during the event, published the following message on their Twitter profile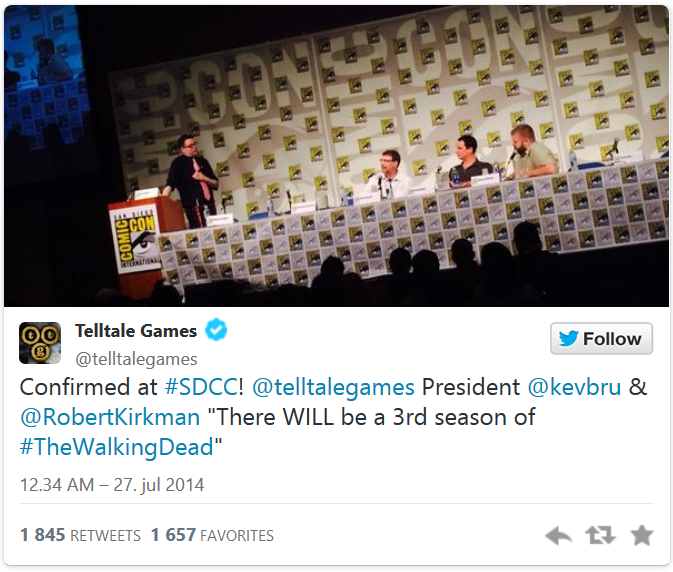 When it comes to details about the game's third season, the developers could not share much with tangible information, which is understandable considering that the game's second season has not been concluded yet. The season's fourth episode was just released, and the fifth and final episode is set for launch in the near future.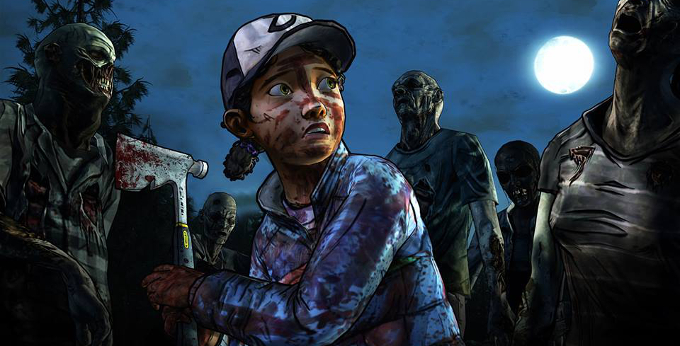 Telltale Games vision of The Walking Dead-brand has appealed to many, thanks to their own twist to point-and-click genre. The Walking Dead games focus almost exclusively on the story told, and various moral choices that must be made, stylish studio has passed on to various other projects later.
Currently, they have more than a game similar project under development. There has been no release date for season 3 yet.