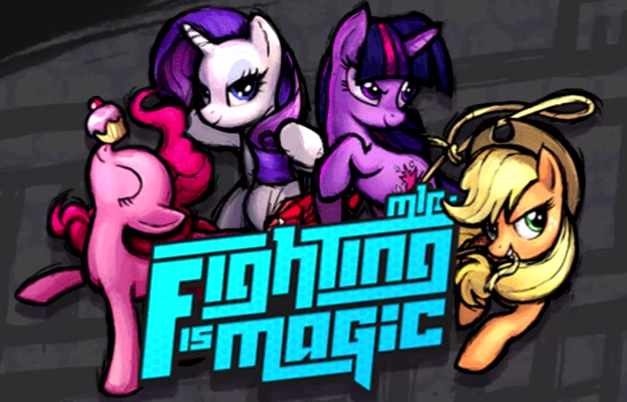 Flying under the radar for quite some time, a group of fans have finished up work on a Tribute Edition of Fighting is Magic and has released it to the web. Featuring all sorts of bug fixes, tweaks, and a functioning set of characters to play along with multiplayer play it seems to be, well, a blast to play!
Game Download links:
MLP Tribute Edition Mega Download: Tinyurl.com
We've uploaded the build with the key fix. It SHOULD fix some controller problems.
MLP Tribute Edition Torrent: Tinyurl.com
If you don't want to redownload the build, go to Folder Options > Show Hidden Files
Notes: If you are missing your horsies.dll file, try downloading and extracting the .rar with your anti-virus system off. Sometimes it deletes the file.
Also, you can adjust your key bindings by going to Option->Keyboard on the menu bar at the top of the screen in windowed mode. To switch between windowed and full screen, use Ctrl + F4!
~Thanks to EqD for the original article~