The last version of my mod Fenix Legacy is incomplete, there are a lot of thing to add, so if anyone want to continue with it is free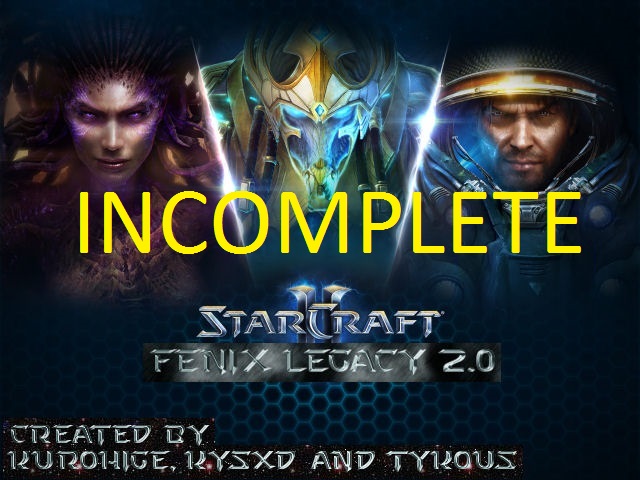 thanks to friends KYSXD, Tykous, Raygoza, Ravenwolf, Black_Overseer, for help me and respond each question I had to make an advance in the mod.
I have no time to continue working in this mod due to my career is going to be harder, also I work, I have other responsabilities.
I've uploades some screenshots related with some advances in the mod that I reached, all zerg units were made by Tykous, and KYSXD is the plugin creator, thanks for your support.
My objective was to resemble SC2 Legacy of the Void multiplayer, there are a lot of things to add, but if there is any interested in this mod won't start from scratch.
Sorry for not finishing this mod, but as I told you I have other responsabilities studying and working.
I hope anyone can continue this mod with the same objetive. This reminds what occured with the seiji_asuru's mod, but the difference is that I give this project as a free source. That's all
Thanks to all who downloaded and played the mod Fenix Legacy, we will keep in touch by PM.
GG