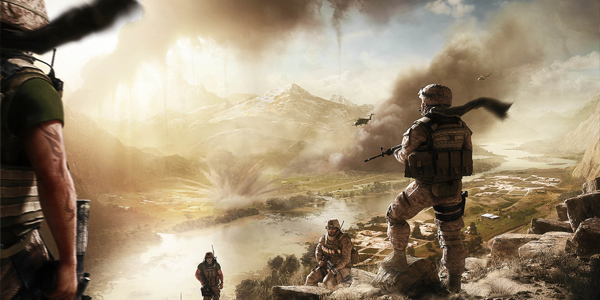 The videogames have been passing through an evolution, in less than ten years, they are for the first time trespassing Hollywood's Big Budget movie profits and showing us amazing graphical quality, but that is just amazing huh? I mean, you may be reading this now and saying "clearly the videogames are improving, because there is much more money and people involved in their development", the answer is no.
Let's take a look at one of the many FPS games that made huge success, Call of Duty:Modern Warfare, released in 2007 it was amazing, graphics, gameplay and story and an exciting Multiplayer Mode with different game modes and thousands of players to play with online sounded like a good thing doesn't it? Well, it really "sounded" a good thing for the time. And that because since Call of Duty 4, Call of Duty series didn't innovated in any way but graphical quality. Let's take a look in Modern Warfare 2 and 3, it's basically the same thing, okay, you could say "but the maps and story is different", yeah that's right, but maps and story different and no gameplay innovations is what we gamers call "Mods", and since Activision worked a lot on it and spent a bunch of money on the development, nothing could go wrong, I mean, we're talking about taking the series to a new point, not just changing the
map and story.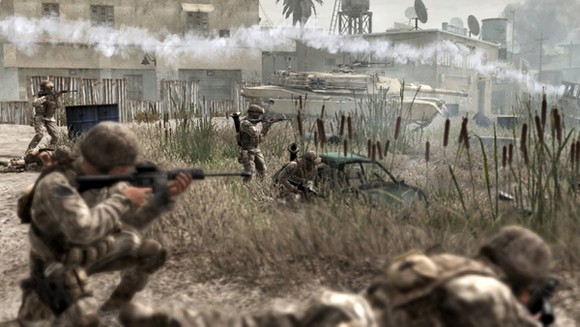 I remember playing COD 4 when I was 8 years old, oh my god it was amazing, it sure messed my head up, until that moment the best graphics I've seen in a game so far was in GTA 3, but COD 4 with it's intense shooting and MP mode really cheered me up and made me play for many years, actually something that made me really addicted and happy to play the game was the Health Regen system that has been implanted in many games now-a-days, and that's another problem. The point to create a War game is to feel and to simulate to be in a war, right? Well, when I was as a kid, I thought that any game will look good, but it looks like that for some adults and teenagers if you take 20 AK-47 shots and hide behind concrete for a few seconds, a miracle happens and god or buda or whoever you belive in, heals you, maybe I should try and join the U.S Navy Seals then.
Unfortunately this health regen system is still being used in games like Battlefield, Medal of Honor and Crysis, and that's something that rips off the thing that any and all videogames should have, challenge. If you think putting tons of enemies on the screen and shoot them, then wait 'till your health regens again and shoot them again is what you call challenge then you are wrong. Putting tons of enemies on the screen with a limited health and some covers and difficult points where you can find medkits is what you call challenge, and that's what is lacking on some FPS's today.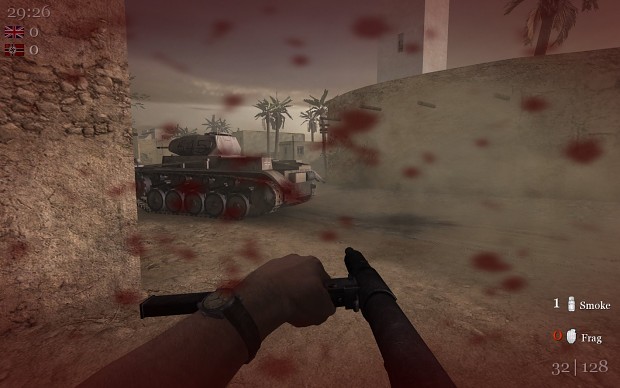 Try to remember other FPS games, maybe you know Battlefield and Medal of Honor, great games huh? Battlefield with it's big maps and many players on MP mode, Medal of Honor with it's nice campaing, maybe you live in a dungeon and never heard of these games before, but what you must know is that the last two Battlefield and Medal of Honor games suck, and not only suck, but they cooperate with the decline of the FPS's. It doesn't matter if you think Call of Duty and/or Battlefield sucks, what you could say is that they are equally the same, you want to know why? Then join me in a time travel now.
In 1993, two guys named John Romero and John Carmack were working on a game that would change the future of the videogame industry in all senses, Doom. You may not know it's creators but you surely heard about it. Doom is so amazing that I have no words to explain, it was the only game that really revolutionized gaming, it defined what we call 3D graphics and First Person Shooters. In the game, you control a marine and was sent to discover what happened in one of UAC's (Union Aerospace Company) laboratories, and what you find is monsters apparently that came from hell and you have to escape and stop them from going to the Earth.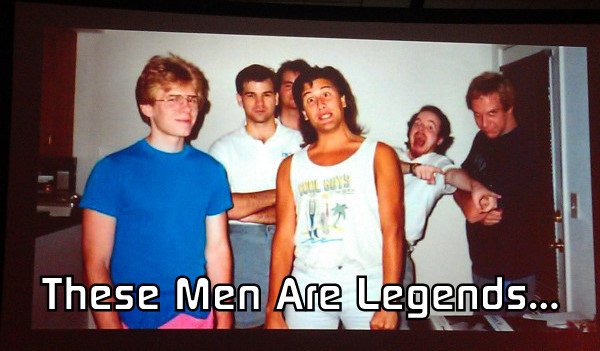 You can laugh at this picture above, but the guy in glasses and the one beside him are John Carmack and John Romero, the creators of Doom.
The game wasn't just big, for the time Doom levels were considered a maze, many passageways where you could find monsters, a health bar that didn't regenerated and tons of areas with secrets. Now tell me, what FPS game today we have the freedom and magnitude that Doom had? I know it may sound a lie for you but if you can, and have the game, open Medal of Honor Warfighter, and open the level where you fighing in an African region, now there is point in the level where you have to point a laser at a tall building full of bad guys so your allies can bomb it, now walk a few steps ahead, like you are going to the building, you will notice that you will die. I'm not kidding, and yes, the game didn't let you go ahead, it is some sort of Dictatorship where you have to obey what the government says, the plot in the game said that you had to destroy the building before proceding, okay, what if we don't destroy it, what happens? Does the game stops at that point? I finished the game once, I want to destroy the building in a different way, is that possible? No. Take a look at the FPS map design in different years.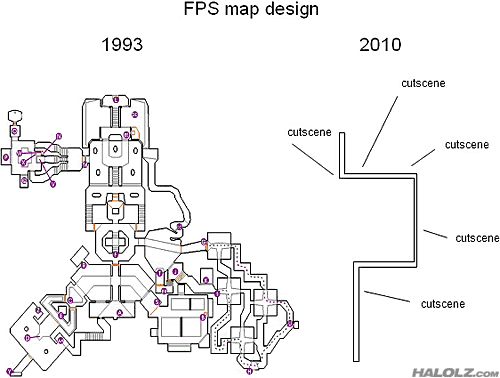 I think we're going to one of the crucial points of this article, MMS's ( Modern Military Shooters) as I call them today, just take you from point A to point B, no freedom to do what you what or to complete objectives your own way. For examaple ,what if in Doom you wanted to go to the end of the level trying to kill all monsters, using the left way, but the game wanted you to go through the right way, not wanting you to get the secrets and everything else, what if as soon as you went to the left way you died? Freedom is another point that lacks in FPS's now-a-days. If it isn't enough, let's take a look at Doom again, in Doom you started the first level with the only weapons at your disposal a pistol and your bare hands. In Doom you have to find the ammo spread all over the map, because if you don't search for ammo, you will certainly not pass the level with your bare hands. Now let's play Medal of Honor Warfighter, "oh my god, I'm out of ammo", no problem your buddy is next to you to supply you with inifinite ammo, isn't that good, not.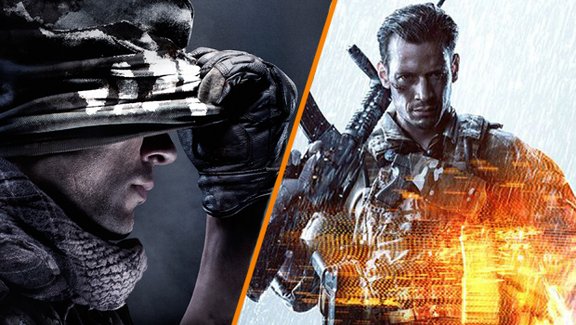 That's why Call of Duty and Battlefield are basically the same, their health regen system, which allows the chracter to hide and recover it health, lots of ammo at your disposal and no freedom at all to complete your objectives. But you may think that Battlefield 3 has better Multiplayer than COD, okay, I understand. What I don't understand is that most part of the people that buy Call of Duty and Battlefield don't touch in the Single Player mode, why? Because the only way for them to have fun, the only way for the to find a little challenge, the only way for them to say "I liked the game" is to only play the Multiplayer. And that is creating a legion of future gamers that will say "Multiplayer is better than Single Player", and that's wrong, that's where the lack of innovation is creating a snowball of mistakes, that will may even "infect" other genres.
Although, there is something else that Call of Duty, Battlefield and other FPS's are equal, graphics.Logically, the thing that will improve over time with new consoles and graphics cards and new processors is the graphical quality in the videogames, that's actually good, the problem is not really the graphics, but when you focus too much on it what happnes? When there is nothing but graphics, what happens?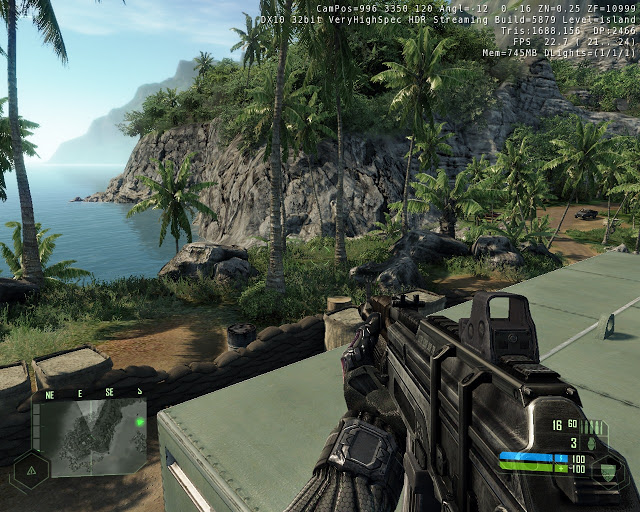 I'll put another example here, ever heard of Crysis? Probably you heard about it, the game that makes you computer sweat and work as hard as it can to run it, the game that became a meme with the phrase "Can it run Crysis?", probably, but then your pc didn't even open Crysis 3, no problem, I will tell you what is Crysis 3. Imagine Crysis, now imagine you character in a different map, change the story and put a Bow as one of the weapons for you to use, that is exactly Crysis 3. For me, Crysis 3 is nothing but a Crysis mod, with no innovations and improvements in the gameplay mechanics at all. Oh sorry, I mean, Crysis really improved 200% in something, graphics. That's all. That's all what's left of this game that had a great future.
In 2013 Battlefield 4 and Call of Duty Ghosts were released, but with them some problems, Battlefield with it's bad campaign and a buggy MP mode that crashes all time and Call of Duty with it's same MP formula and repetitive campaign, also, it was the game with the lowest metacritic score of it's series.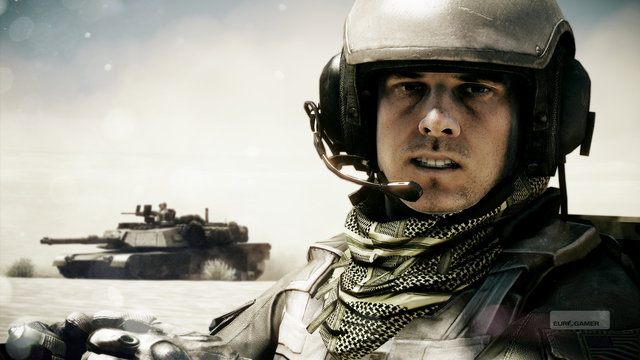 This lack of gameplay, story, and innovation in many points is becoming a virus that may and will infect the next FPS games that will come, also, this addiction for Multiplayer mode is going to destroy the FPS's. And speaking of Multiplayer, now-a-days someone that plays an MP game 24/7 is considered a hardcore gamer, no, if you play 24/7 you ain't hardcore, you're just addicted. Only the game companies can change this unfortunate future.
Unfortunately, we have a recent FPS game that not many people heard about it, a decent game that combines story, gameplay and a pinch of challenge, this game shows us that the FPS industry isn't dead, just sleeping, this game is Brothers in Arms. Brothers in Arms is a series of 3 FPS games (so far) with the WW2 theme, that puts you in control of Matt Baker, a squad leader that has to lead his soldiers in the days following D-Day. It features a sad story showing that even games can have cinematic animations and gameplay. If you try to rush to kill your enemies, spending every bullet, you'll be dead even before starting to shoot.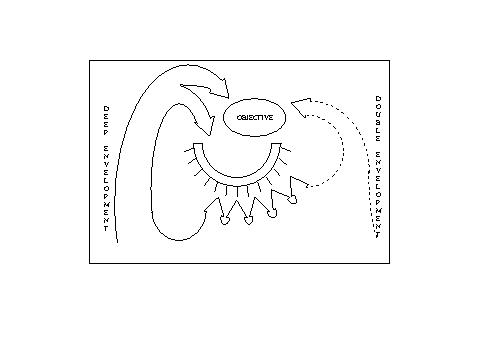 Brothers in Arms features a "flanking" gameplay style, you have to put a part of your squad to suppress enemy fire while you/or your other soldiers can get around the enemy and kill it. And if you still think it's easy think twice, the first game "Road to Hill 30" is challenging even on normal difficulty. Have I told you that is based on a true story? As I said before no game is perfect and unfortunately the third game of Brothers in Arms "Hell's HIghway" copied the same mistake other games had, health regen. Although, if you know what the FPS's really are and want to play a game that will be worth your entire life, then I highly suggest you to get Brothers in Arms.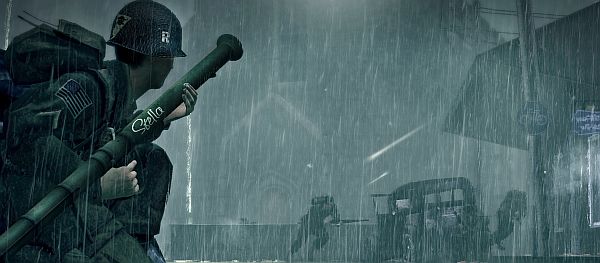 We live in an era called the "Golden Age of Gaming", we've never played so much before as we play now, the game companies never profited so much as now, but in my opinion we live in an era called "Golden Age of Gaming for those who profit with it". Videogames can change the world, videogames makes people think different, act different. The FPS is having a bad time but we can call it "Adolescent Crisis", the future of what we call FPS is also in our hands, we must open the eyes of the game companies that develop these games, because after all, I highly doubt that they spend every penny thinking in making a good game.