If you haven't heard yet... there's the chance of seeing a new spin-off manga series in 2014. From what I know... it's more than one series.
Ok, first one that caught my attention...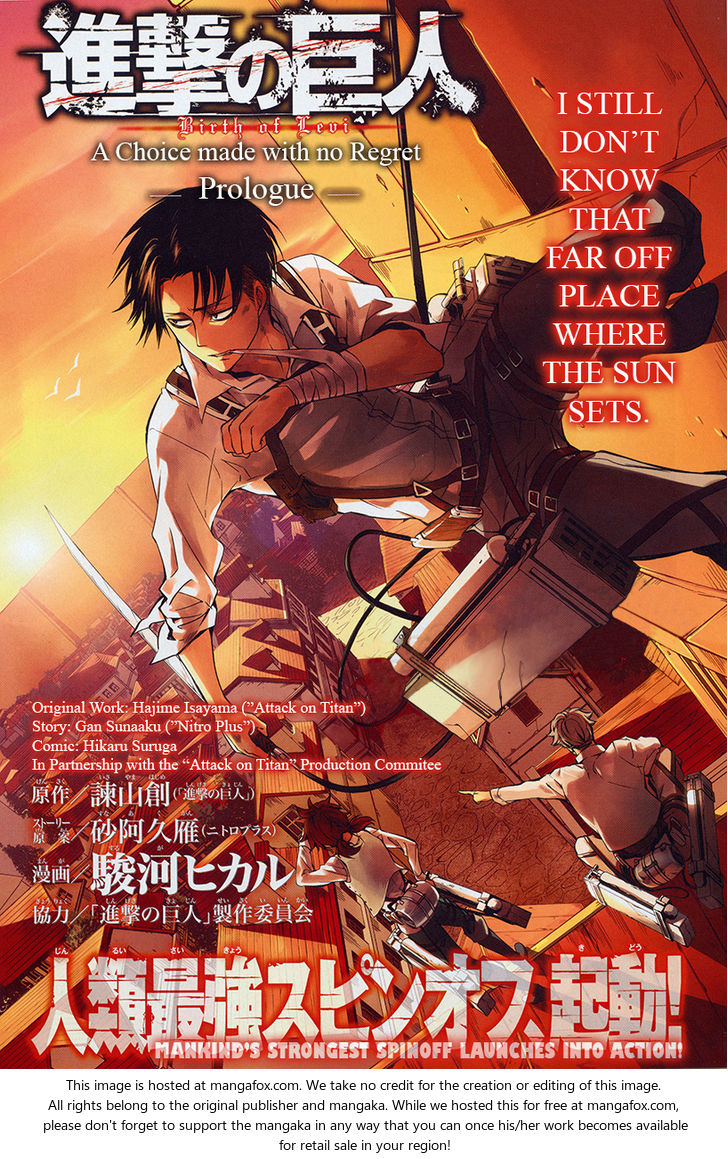 So this is the first one I'll be talking about. I'm not so sure about the title... Anyways, it is said to come out by August 2014. They plan to explain the story about Levi, and his "Dark" past. How he met Commander Erwin. Also, how he joined Survey Corps. Basically, this series will focus on Levi, and Erwin. The Prologue chapter is available to read online manga readers.
Our second series...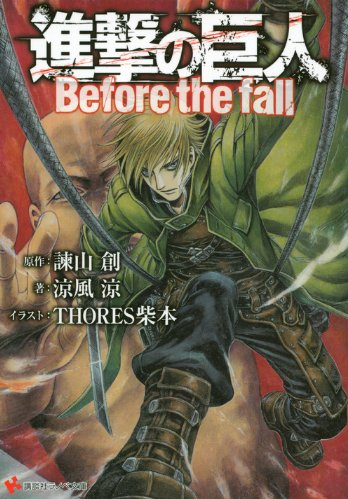 There's probably a few of these available online already. I'm not sure... but this one will surely be interesting. It's set about 70 years before the fall of Wall Maria. It reveals how humanity takes a giant leap on fighting back... how the 3D Maneuver Gear was created. Some secrets may also be revealed...
Well, that's all I know so far. Catch you later kids. - Levi
P.S. Did I mention there's probably a guide book too? Containing a Colossal Titan Paper-craft, charter-bios, information on setting, etc.