Sunday night, August 26th, Edge of Space developers Jake and Paul surprised the community with an unscheduled livestream. They were so excited to show off the game's incredible new look. Before this, fans had been limited to seeing the dirt biome, it was the only one to be featured in the beta since the end of the Kickstarter.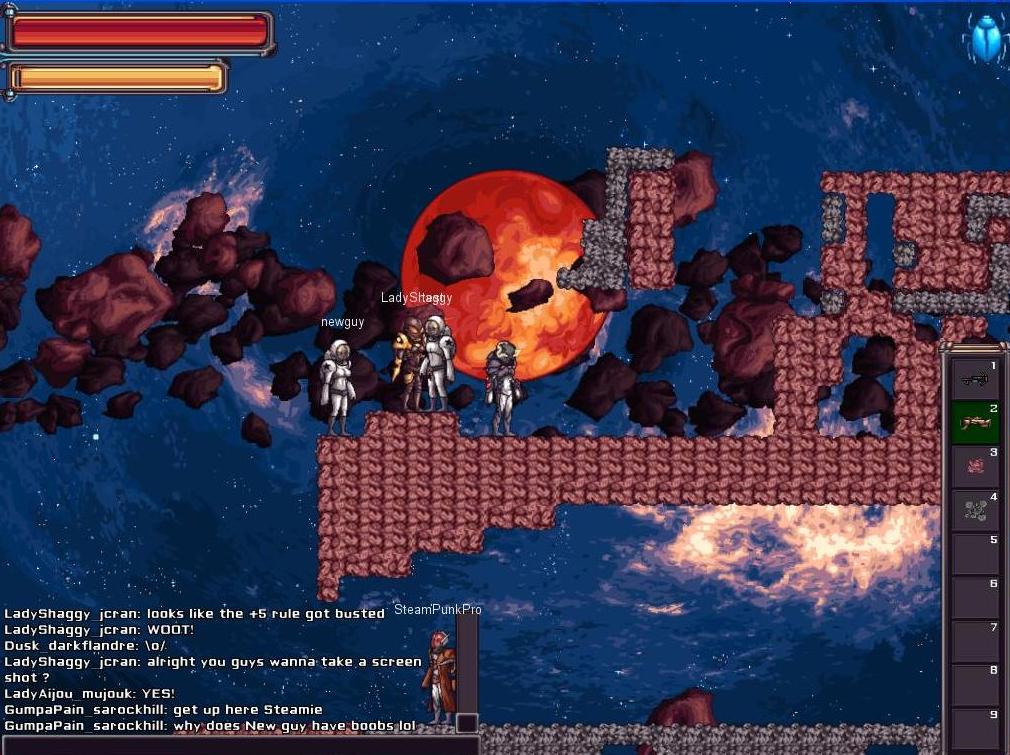 The community was shocked to see the silky smooth transition of backgrounds, as Jake and Paul traversed the now extremely varied biomes. Massive deposits of the ores and resources could be seen everywhere, a teaser for now, because those materials will be very precious when the final resource pass has come and gone, and the amounts present are drastically reduced. Another very nice sight was vegetation spawning freely in the environment, it was something else that had previously not been shown. The game's lighting system, while still in it's infancy, already shows amazing promise. Even the laser projectiles glowed while the character was hidden in complete darkness inside a cave. Edge of Space is definitely losing that raw beta feel, and well on it's way to being a dream game for sandbox building game fans!
The change is extraordinary! Here is the new comet biome, it looks amazing!