"The sun on your face, the wind in your hair and elven blood on your boots bloodbowl is back big time with the 2nd one. If you like extreme violence like me you came to a game for you get ready and enjoy.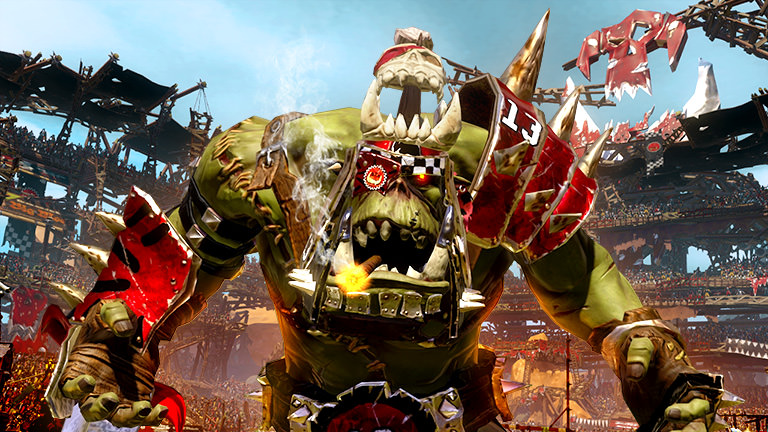 Blood Bowl is similar to American Football, set in the Warhammer universe. You play as a coach and have to control your team during many crazy turn-based matches. You also have to manage this team between matches. You can pick a team of Humans, Orcs, Dwarfs, Dark Elves, Bretonnians, High Elves, Chaos, Skaven — each one with its own AI, as Dwarfs and Elves don't use the same strategy to win their matches!
American football. Both teams line up on opposite sides of the pitch and will punch, kick, stab, pass and run their way to as many touchdowns as possible. Whoever scores the most touchdowns wins."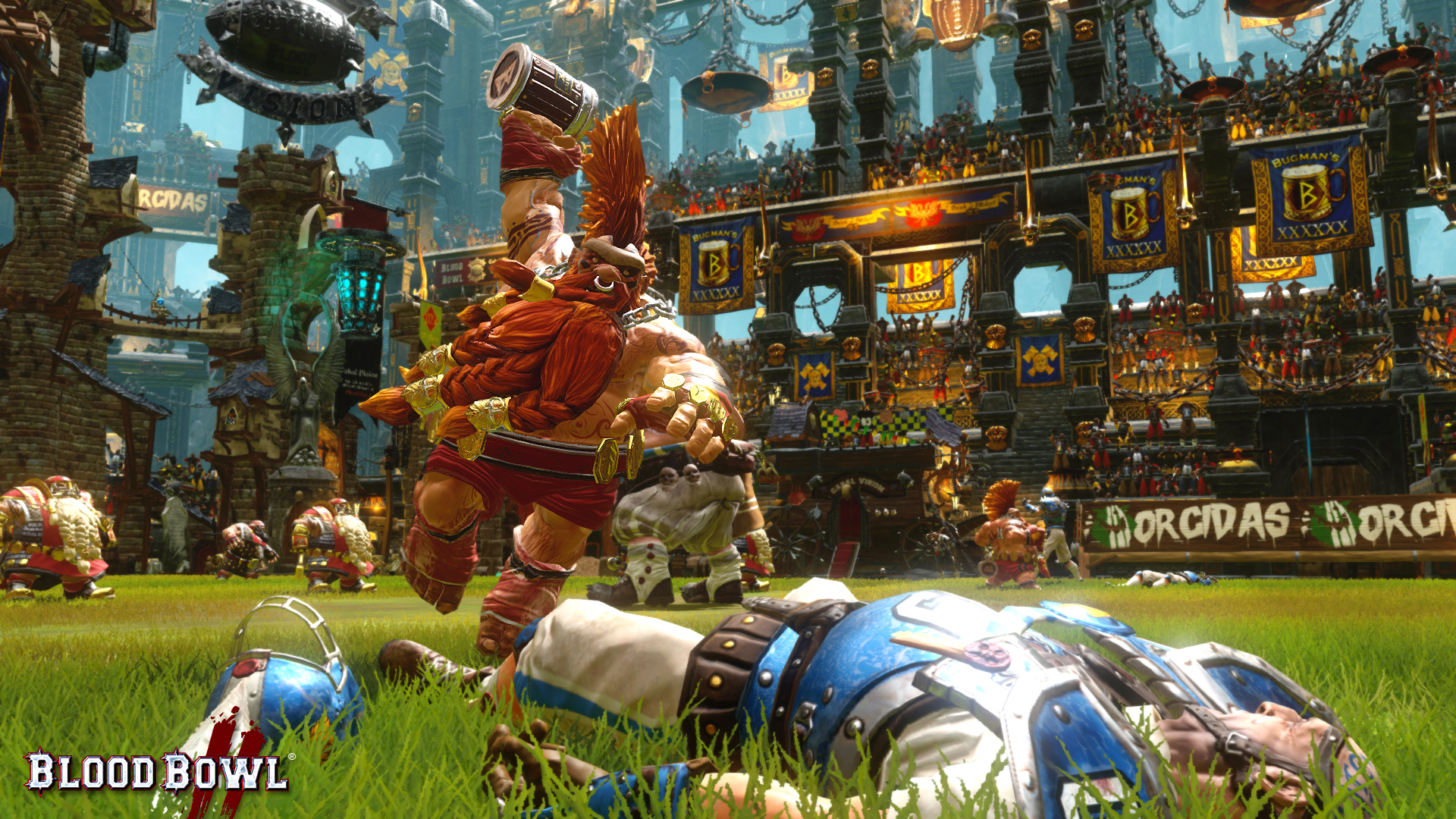 The gameplay finds its roots in a famous board game that came out years ago. It's a versus game with each coach controlling one team of 11 players (you can play against the AI by the way). During the match, the team that scores the most touchdowns wins!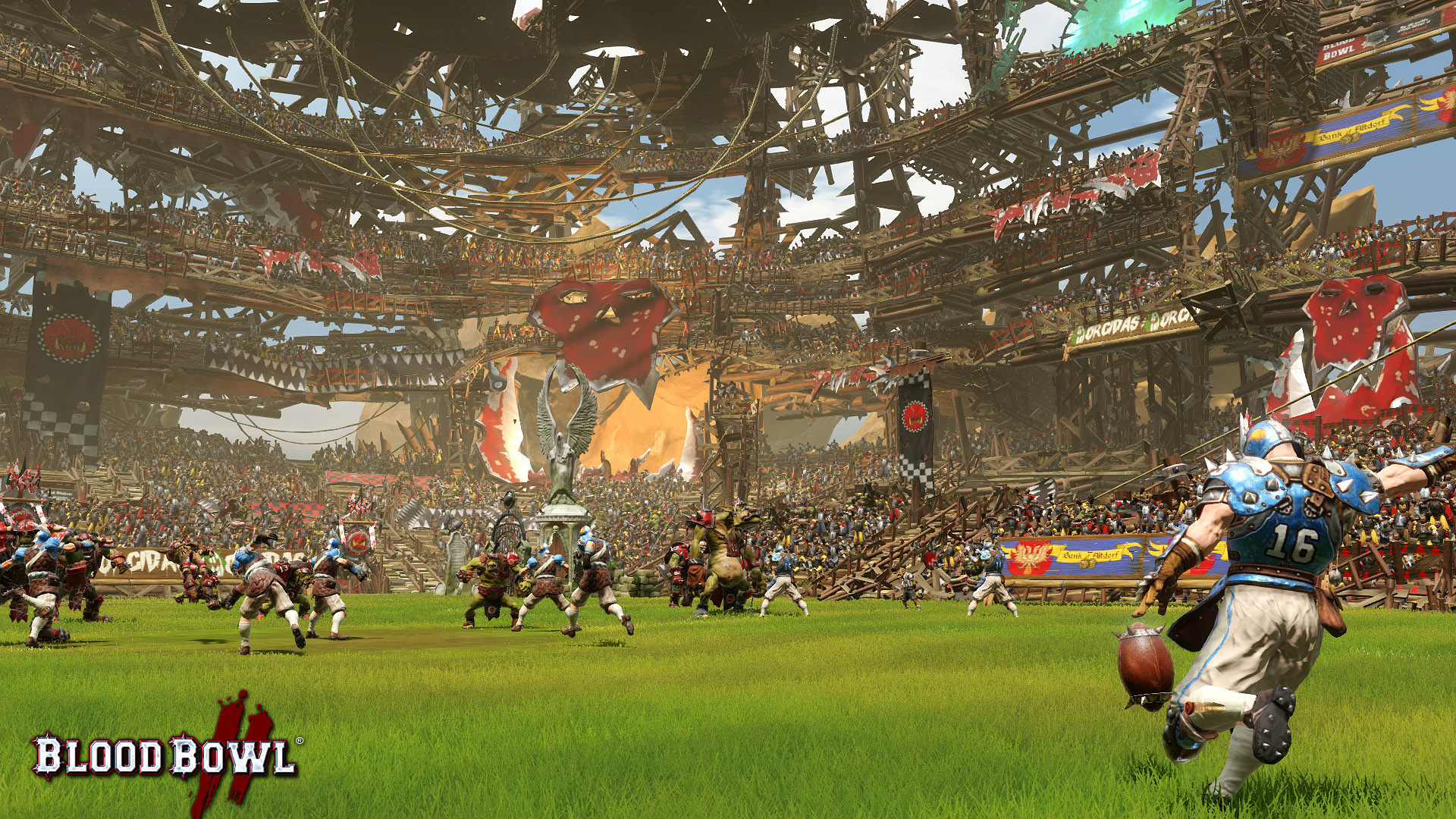 We made some different decisions compared to the first game, so in Blood Bowl 2, They have all of the rules and the game taking place on the server side, so if anything goes wrong with your match, we have the information, we know where the match was and we can start again from where that was. We can also change the rules and hotfix the rules very easily. You don't have to download a patch to make your client up to date, we just have to hotfix the server and everything will update for you right away.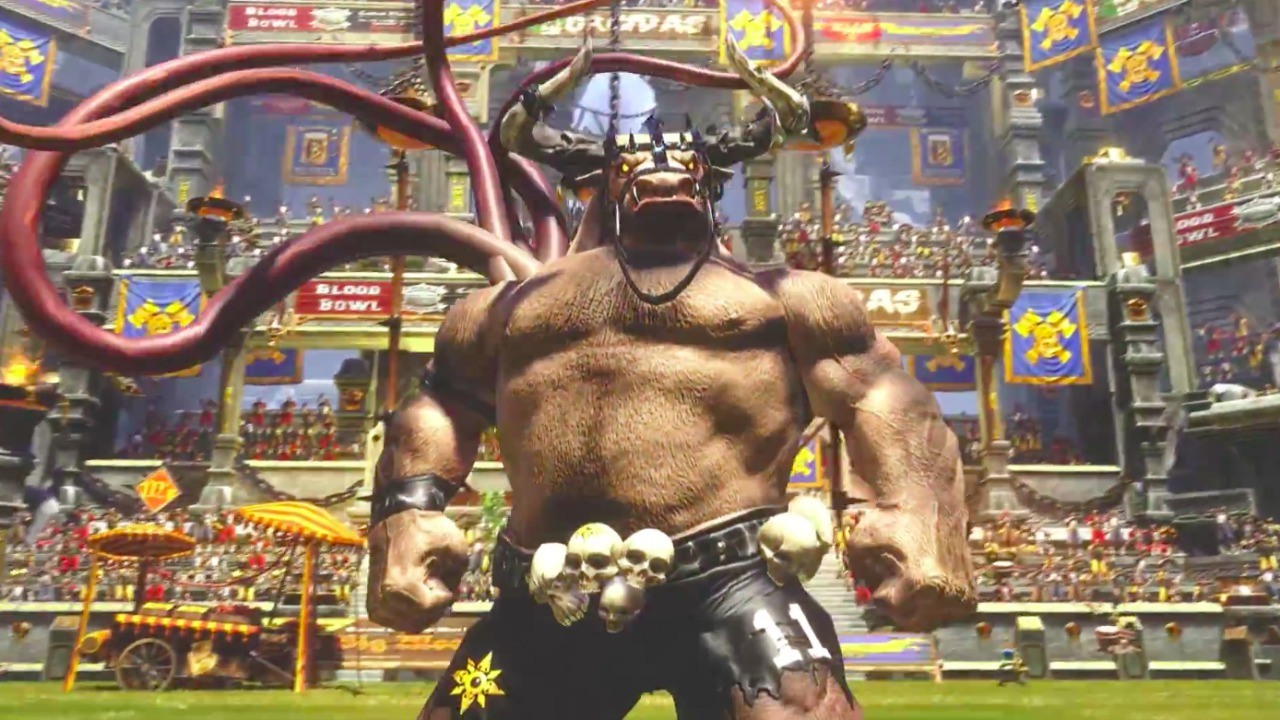 Every match will have consequences. Your team earns fame, money, and your players earn Star Player Points and injuries (The worst one being death…). You now have a chance to manage your team, buy new assets with the gold you get after winning games, and levelling up. You create the team from scratch at first, making it exactly what you want and, as each player levels up, you'll be able to shape it more and more. Obviously, some random events will help to make decisions. Yes, I'm talking about the odd slow-minded player that becomes a star against your will because he somehow succeeds in everything he tries!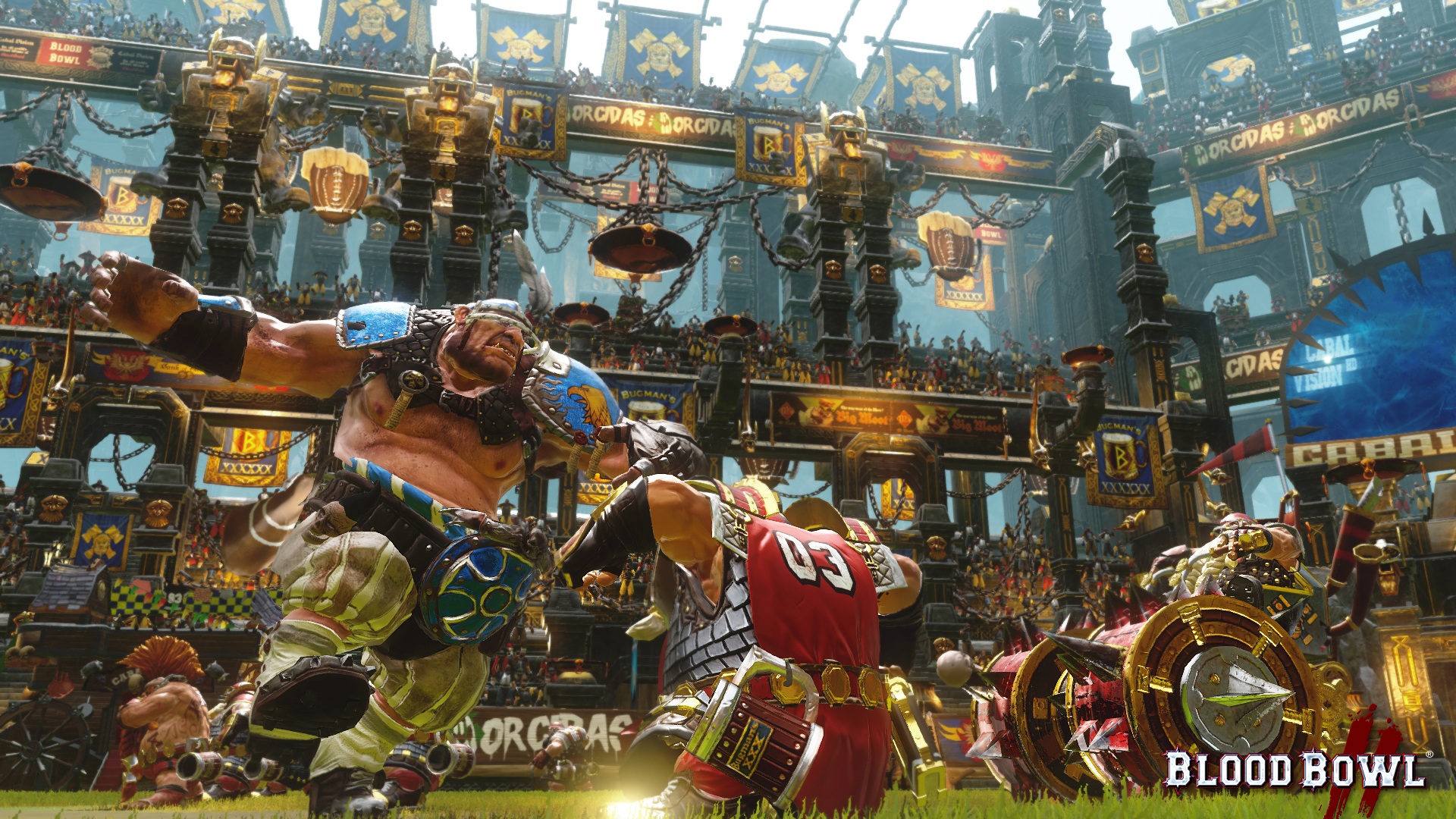 Blood Bowl 2 is a community-based game. We made this game for you and tried to make sure you have every tool you need to give you the power to make this game live a long and great life. Players will be able to take part in awesome long-term official competitions (with in-game rewards) but you'll also be able to create your own, whether you want it open for all or just for your friends. Many interesting options will give a chance to create the perfectly shaped competition format using your favorite game options.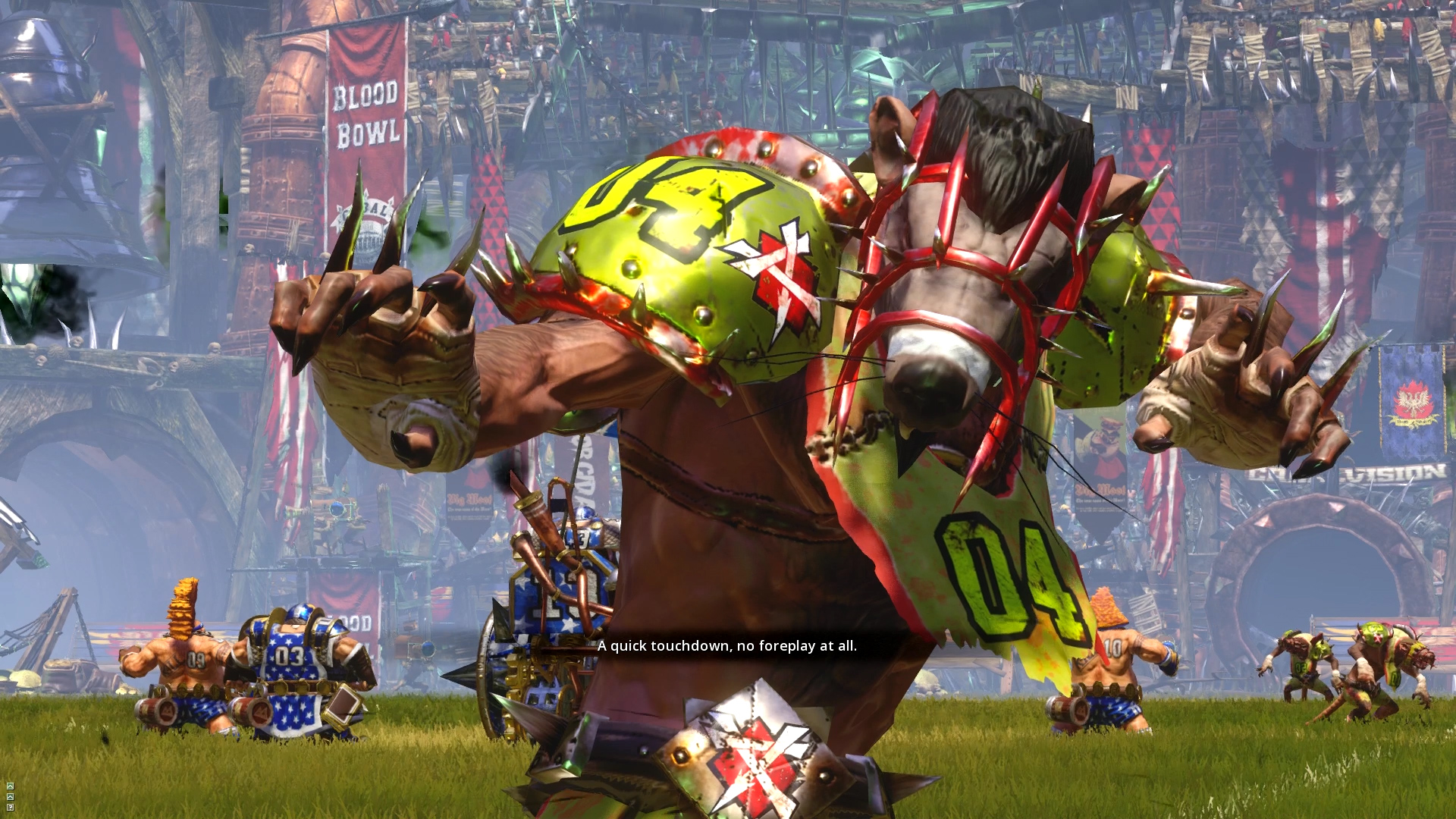 But Blood Bowl 2 can also be enjoyed alone. We have a solid AI with different levels of difficulty for exciting solo matches but most of all, we have a huge campaign. Blood Bowl 2's narrative campaign is a unique experience. You follow the famous Reikland Reavers team which is at the bottom of the pit. You'll have to take the lead and bring them back to their former glory (and save the world incidentally) along a thrilling storyline. Every match features unique cutscenes and events that will have a huge impact on how you handle the match. As an example, a wooden goblin helicopter will crash on the pitch right after the kickoff. You'll have to adapt your strategy by avoiding this dangerous area or even try to push the opponent right into the burning wreckage. We hope to meet you on the field...Or should i say battlefield!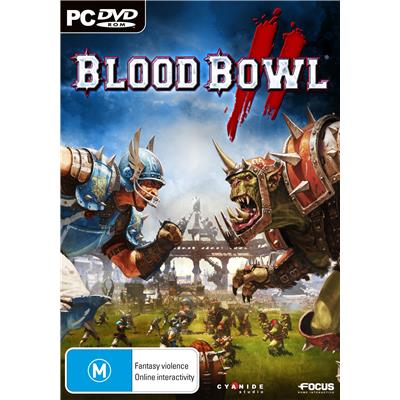 I posted videos in the comment section! moddlord1