This is a minor news article, but important. Feel free to opine if you desire, the 'why' part of the text below each question explains what triggered the poll question.
Would you play Questverse with a female or male protagonist?
Why: Questverse was originally designed for a female protagonist
Would you play with the nightkin race(dark race, vampire/demon like) or the solarian race(looks like LOTR elfs/angels)?
Why: Questverse was originally designed for nightkins characters, solarians would come later only.
About the Graphics, do you have a preference?
Why: I kept thinking in the last days about it, for characters 3d has seamless camera angles and depth of animation, requiring thought uv unwrapping, more complex armature rigging and complex shader code for a more artistic looks; it only requires you work once on each character.
2d does not require uv unwrap, complex armature rigging an shader code; but lacks many camera angles or motion depth, you will need to make one art for each new camera angle/pose. It may be faster to do thought.
2.5d may require one art for each camera angle(as 2d, it could be faster to do, giving more time to produce other things maybe), 2.5d combines part of the strengths and weakness of both 3d and 2d; it may be a possibility for characters, it would be an unusual graphic style for them, and unusual is usually good for a game.
For everything else, it is very probable 3D would still remain.
Which of the following features would interest you?
Why: I was really thinking on taking the game also to the life simulation side(work/grow/etc), is that what the followers wanted?
What combat style would you want?
Why: I would go for a real time combat, anything against it I wonder?
What still holds you back in helping to fund the game?
Why: The game campaign has many followers and recurrent visits, yet, no money is being contributed to the game funds
Some Data you may want to read: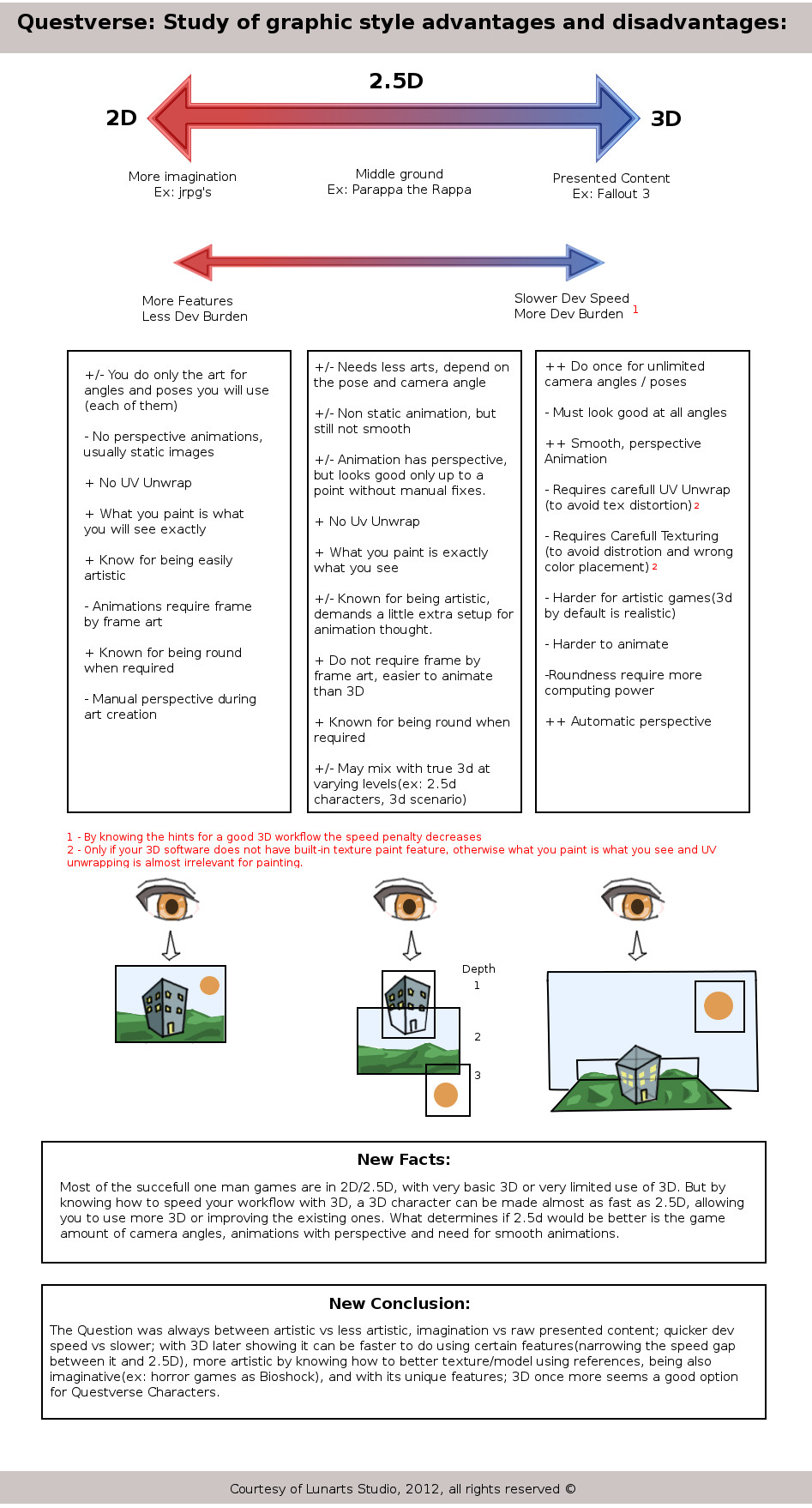 Now I know how to do such polls, not chained to a specific forum/site(so no signup required), expect to see more of them in the future =)
That is all Space Traveler.