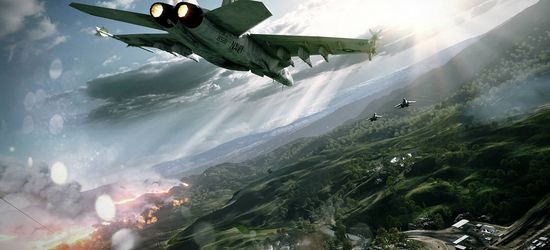 Earlier this week Battlefield 3 developers encouraged players by telling that every current gen gaming platform (PC, Xbox 360, PS3) is going to get a server browser, giving the players a good possibility to select an appropriate game.
However, for PC gamers everything isn't so rosy. On Battlefield blog and DICE's twitter you can find an information that server browser will be available only to console versions.
Even more, Battlefield 3 PC isn't going to have a classic menu. It's going to be replaced by web service - Battlelog. You'll be able to launch Single, Coop and Multiplayer games only from the Battlelog, where you'll find a server browser for MP. On the good side, we won't have to watch the intro nor wait for too long for actual game to start. But on the other view - you'll have to either close or minimize the game to change a server.
Console games also will support the Battlelog service, which is going to provide gamers with detailed statistics of your achievements, inform about friends progress and so on, but players will be able to change servers in traditional way.
To be honest, I've tried the alpha version of game. Battlelog was already implemented and it worked really fast, so I'm not disappointed at all.
Battlefield 3 is expected to be released on October 25th, 2011.