This is a game where you walk around as a giant Imperial Knight and shoot everything in sight with big, explosive weapons and a giant chainsword. What's not to love with that combination? The graphics are really super great. But i begin with the downpoint just for you, you can buy things and they try to get you buying but this is allmost in every free game you know, Only our great moddb modders do it for free.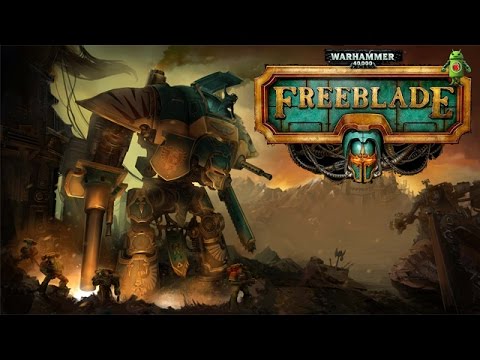 The storyline is When a young Imperial Knight sees their noble house destroyed by the twisted forces of Chaos, they join forces with the Dark Angels Space Marine chapter as a Freeblade. Experience the epic story in over 40 single player campaign missions as you command your Freeblade on a journey of honour, redemption and vengeance. Challenge your skills in special objective missions and patrol the world of Tarnis to slay endless waves of invaders.
Freeblade excels in the field of visual performance, boasting gorgeous graphics that are incredibly detailed. Your Imperial Knight and their gigantic opponents are detailed and decked out from head to toe. The game looks absolutely fantastic. And the fact that you can deck out and customize your character as you see fit is a great addition also.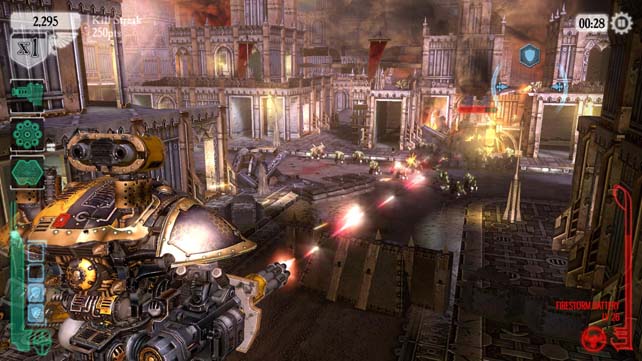 The game's combat is fun to play around with, because you are a giant walking robot blasting tiny orks and giant creatures, and the game doesn't mess around with any slow moments. And while the whole weapon-balance aspect to the game is fairly simple, it's a tried-and-true formula. And it requires you to really be smart and balance out how you're assaulting the enemy forces. Plus, the missions are short enough that the game is perfect for pick-up-and-play sessions. You can feel like you're getting something done in a quick moment.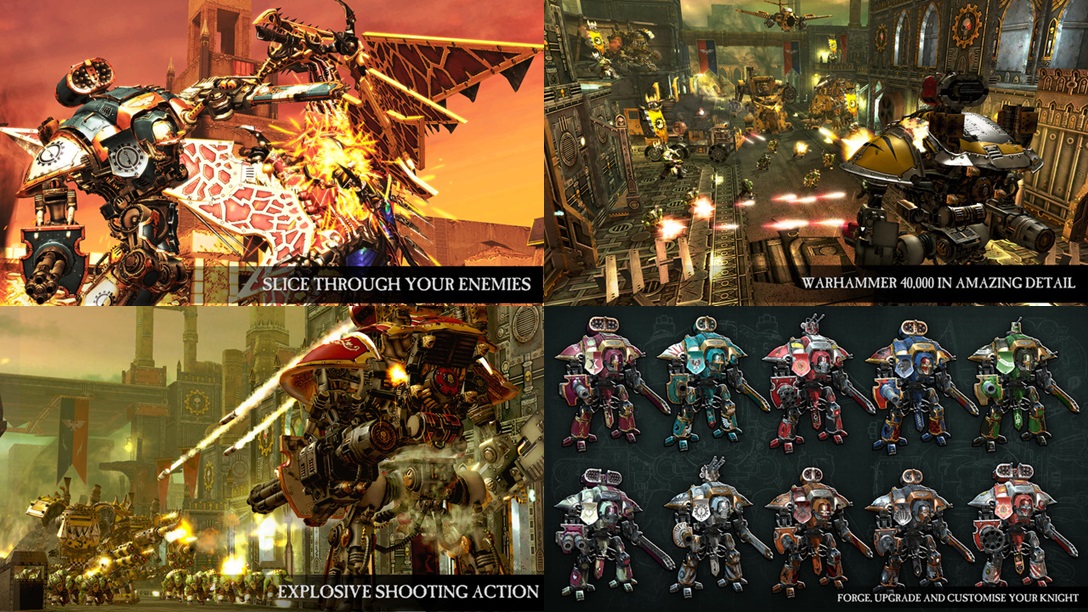 The controls are also very cool you have four weapons to use, a rapid-fire weapon you tap and hold to use, a missile-type weapon you use two fingers to fire, and a special weapon that you double-tap to use and also melee combat you just have to push if the two lines are in the middle see picture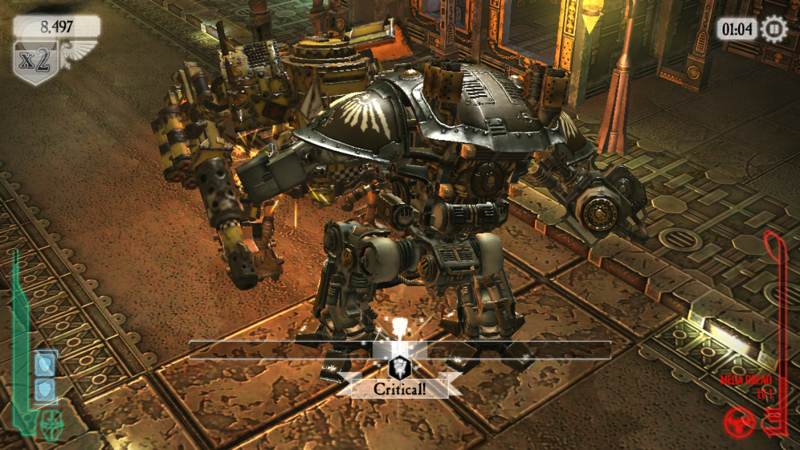 you're going through short, 2-3 minute missions, trying to blast enemies. Success requires having sufficient power to go through missions – much like many free-to-play RPGs, you have an overall power, and the game will notify you if an item is deficient. In fact, the entire metagame is very much like a social RPG, with different item types, crafting, and loot to get. It's just that the action is all on-rails shooter, where you have to balance out your three weapon types to survive, deploying shields as necessary, and engaging in a simple timing-based hand-to-hand combat mode., you have eight worlds to make it through with several levels each. However, these levels need to be replayed again and again to complete their alternate missions and to get 3 stars on each, not just for the ore and loot gains (necessary for crafting better items), but because you'll hit progress gates where you need a certain number of stars and a certain number of patrol missions completed. Patrol missions are just random levels that give you additional loot for completing them. At least this all means that if you hit a wall in terms of game progression, you've got plenty of things to do in this game.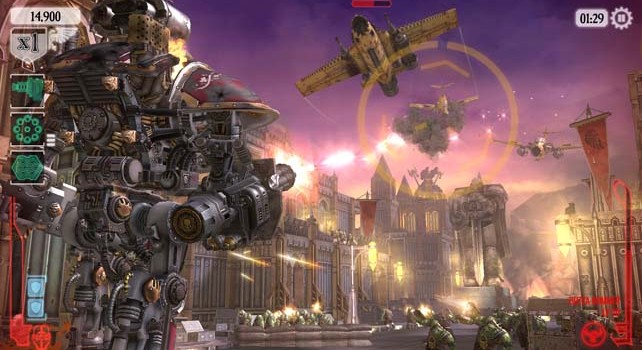 So this is a great game the only thing is the energy level you can buy or watch adds too get stronger but yes again a but a little trick is usually do the lower level missions when you are 60% or below. I have not found the weakening is enough to prevent 3 staring a mission. Patrols are also good if you are worried about being weaker. Every other bit of monetization is easily ignored, and if you are bothered by watching ads, why do you watch them. lol. I think if you play this you will be amazed i find this the best warhammer game for your phone. Greetings i post Videos in the comments section.