DARPA launched the challenge as a way to encourage the development of robots that can work with people as they respond to both natural and human-made disasters. The competition consists of both robot systems (Class A) and software teams (Class B and C) — and it's designed to be challenging.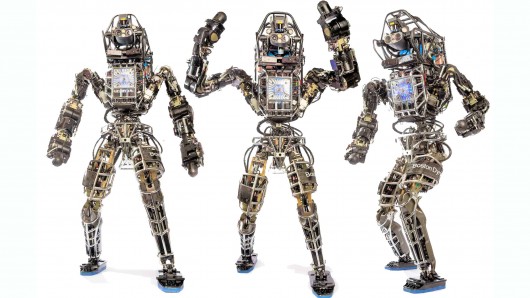 The DARPA Robotics Challenge (DRC) is a prize competition funded by the US defense advanced researche projects agency. Held from 2012 to 2014, it aims to develop semi-autonomous ground robots that can do "complex tasks in dangerous, degraded, human-engineered environments. The winning robot, which will be decided at the end of 2014, will earn a $2 million award.
The Robotics Challenge will focus on disaster or emergency-response scenarios. Although the requirements may change as the contest progresses. but i think first they say for rescue missions next i think wil be for police functions and next millitairy functions. link for official darpa challenge page i post in first comment in this article.