Hi everyone!
We are making some new outdoors events, and we want to show some things. For this ocassion, we have maded a quick map to show in the images. Please Note than this map Wont be, or it will be enhanced in the final product.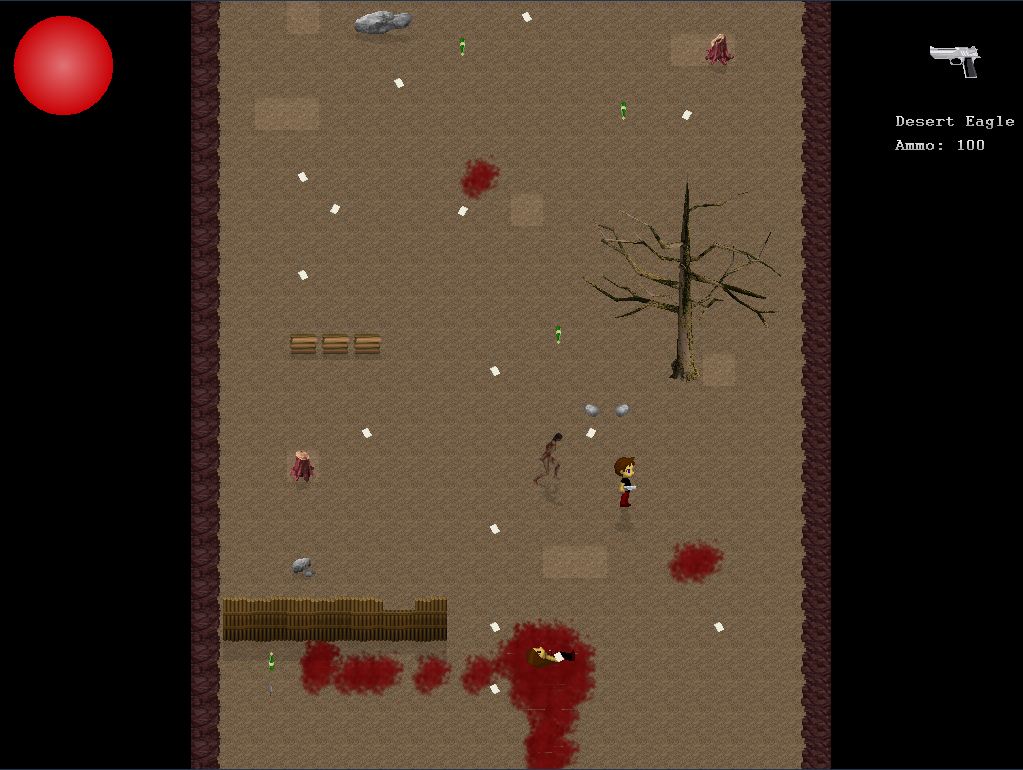 We know than the resolution isn't correct, but we can fix it yet...
First of all, don't say nothing bad of the image. We repeat, we dont gonna use that map. And if we use it, that map its just the 25% complete. Also we know than the Character Sprites doesnt combine with the zombies, or the rest on the enviroment. We need spriters than can make sprites like the zombie sprite of the image (courtesy of SGB user)
Well, lets get down to bussiness he...
We are implementing a realistic wheater time, with rains, snows, fog, and other things, such like earthquakes. The weater will interact with the enviromental, per example, we are working in a system that makes than when rain, the blood on the floor gets cleaned. Rain (needs many improvements, like decals on the floor):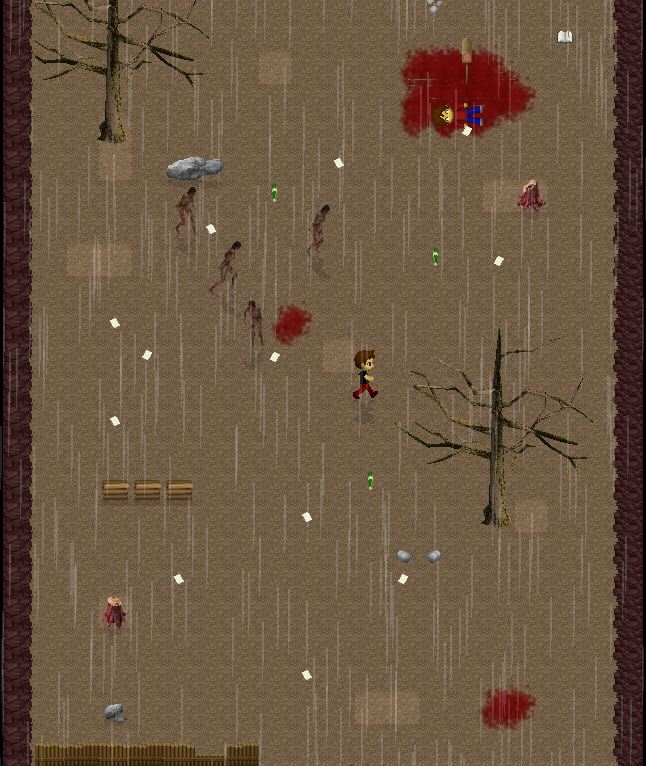 Also we want than when rain, the character and the enemies slow down...
Another very important thing its the fog. In a good part of the game, the world will be filled with "X" lethal Gas, and we want to simulate it with green fog. But that isn't all. The fog will be in a snow, or without snow some days. That will almost kill your line of sight...
Fog: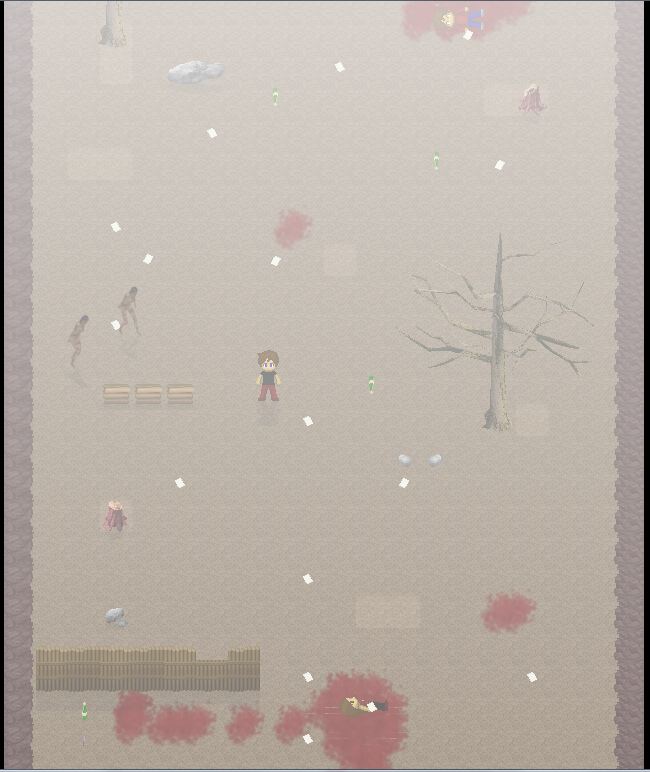 As you can see, the game doesn't have a line of sight Engine like the incredible
Project Zomboid
, but it will be hard to see with Fog
.
And if we talk about hard, the Night (and more a Foggy night) wins all the trophys. First of all, the night will fell all the days, and if you dont have a source of light, and you are outside, you will die quickly, very quicly.
Night: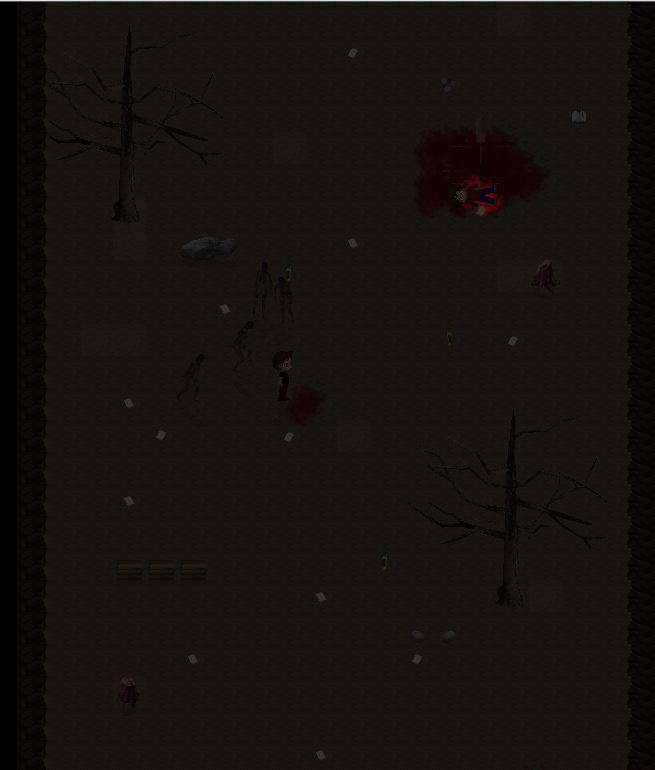 You really will need a source of light.


So, as you see, you will need to know when you go out to explore. You can always sleep and pass the days, but if the night fell when you are closed by Dark Zombies, dont make you too much illusions.
As you can see in the same map, the sprites doesnt all match. We really need spriters for 001 Game Creator. Any suggestion, or any help, put it on the comment box.
Thanks you all very much.