In a post on the official Vermintide 2 website, developer Fatshark has revealed the roadmap for the future development of Warhammer: Vermintide 2. While the game itself launched last week on Steam, there are some big changes ahead which the developer hopes will continually improve the multiplayer experience.
The big news here, though, is that official mod support is in the works, with a planned implementation coming sometime in April. The previous Vermintide game lacked official mod support, though users still created mods and tweaks for the game. In the roadmap, Fatshark says:
"We are putting the finishing touches on mod support at this moment and hope to get it out the door soon."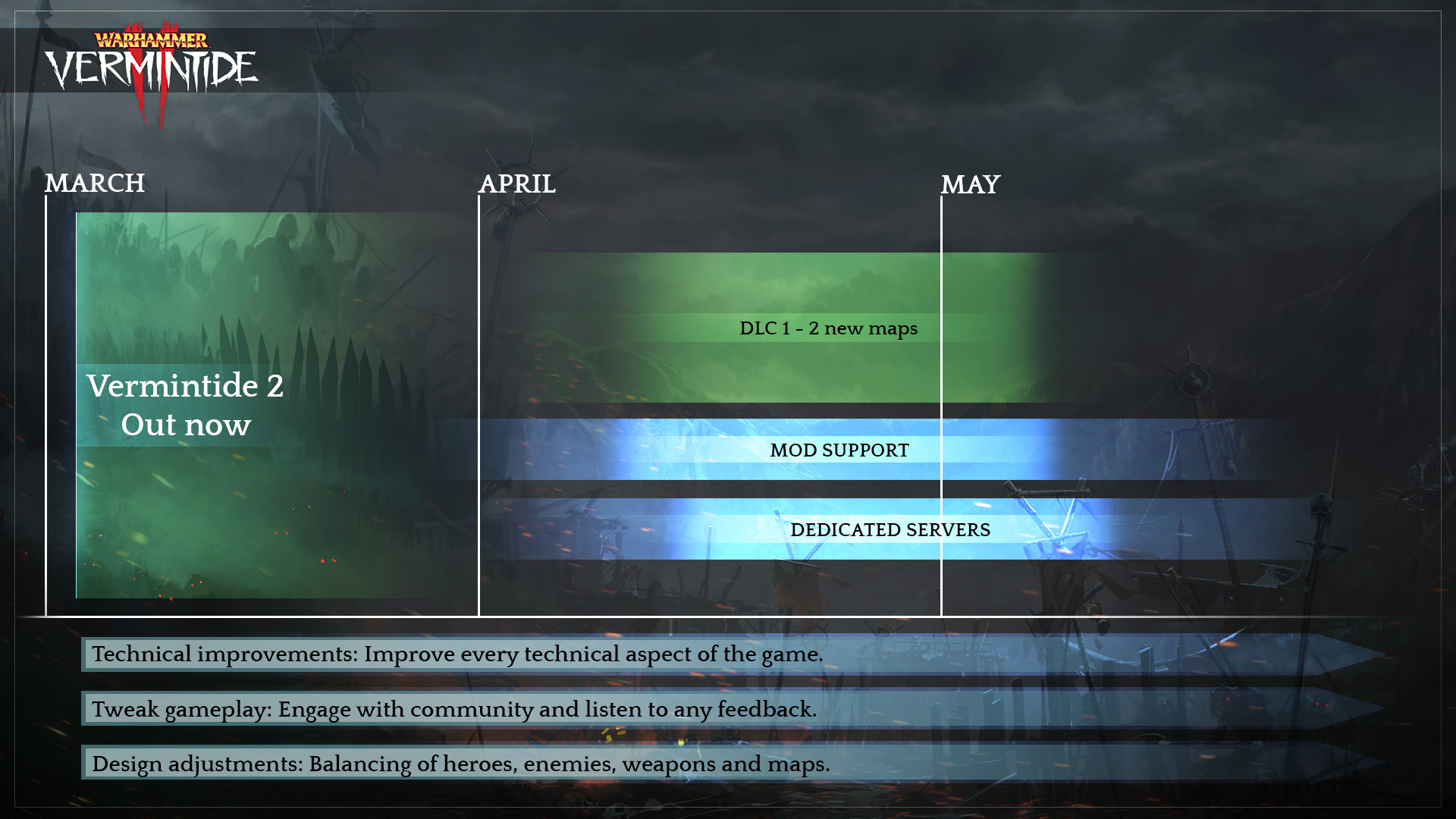 It is unclear exactly how mod support will be implemented, considering Vermintide 2 is a multiplayer game. However, this post from Fatshark's community manager provides some more information on how mods will interact with the anti-cheat system already in place:
"We have a long term plan of how to facilitate non-cheat steam workshop mods into the vanilla server environment, but there will be more information about that at a later date."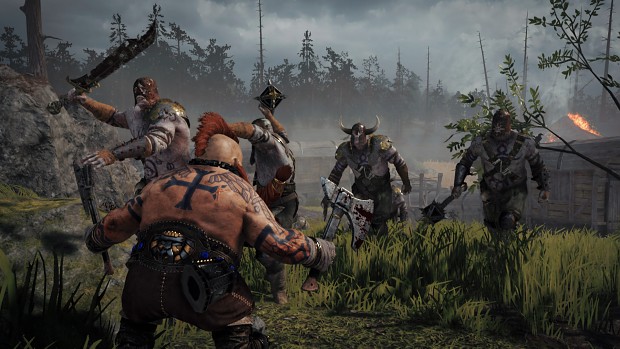 Additional factors that Fatshark is working on include dedicated server support, official DLCs with new levels, along with bug fixes and gameplay tweaks. We'll keep you updated on Vermintide 2's mod support and associated tools – once it's all implemented, be sure to submit your Vermintide 2 mods here!