Hello and welcome to our twelfth field report!
WoR's third map: Harper's Ferry
Ladies and gents! I'm very glad to be able to bring you the latest news from the frontline that is the development of War of Rights. It's been a while since the last field report - several months in fact. A lot of work behind the scenes have been happening between field report 11 and now. In late may, Crytek released the eaas version of CRYENGINE on steam which we have been spending some time getting to know the features of, the main new feature being the inclusion of PBR - physically based rendering.
Another item that's been taking quite a lot of our time is the creation of WoR's third map: Harper's Ferry. Heightmaps are being used along with tons of reference photos and town layout maps in order to assure the authenticity and attention to detail are being pushed to the limit. If you want to learn more about the siege of Harper's Ferry, I suggest you look up our historical advisor, George's great writeup of the events that took place located here: Warofrights.com
The level is still in an early phase but we wanted to give you a first glimphse of the progress being made to bring this important location to life in our virtual world:
Colt Army 1860
Stuart has finished up the famous Colt Army 1860 model. Here is an ingame render showcasing it: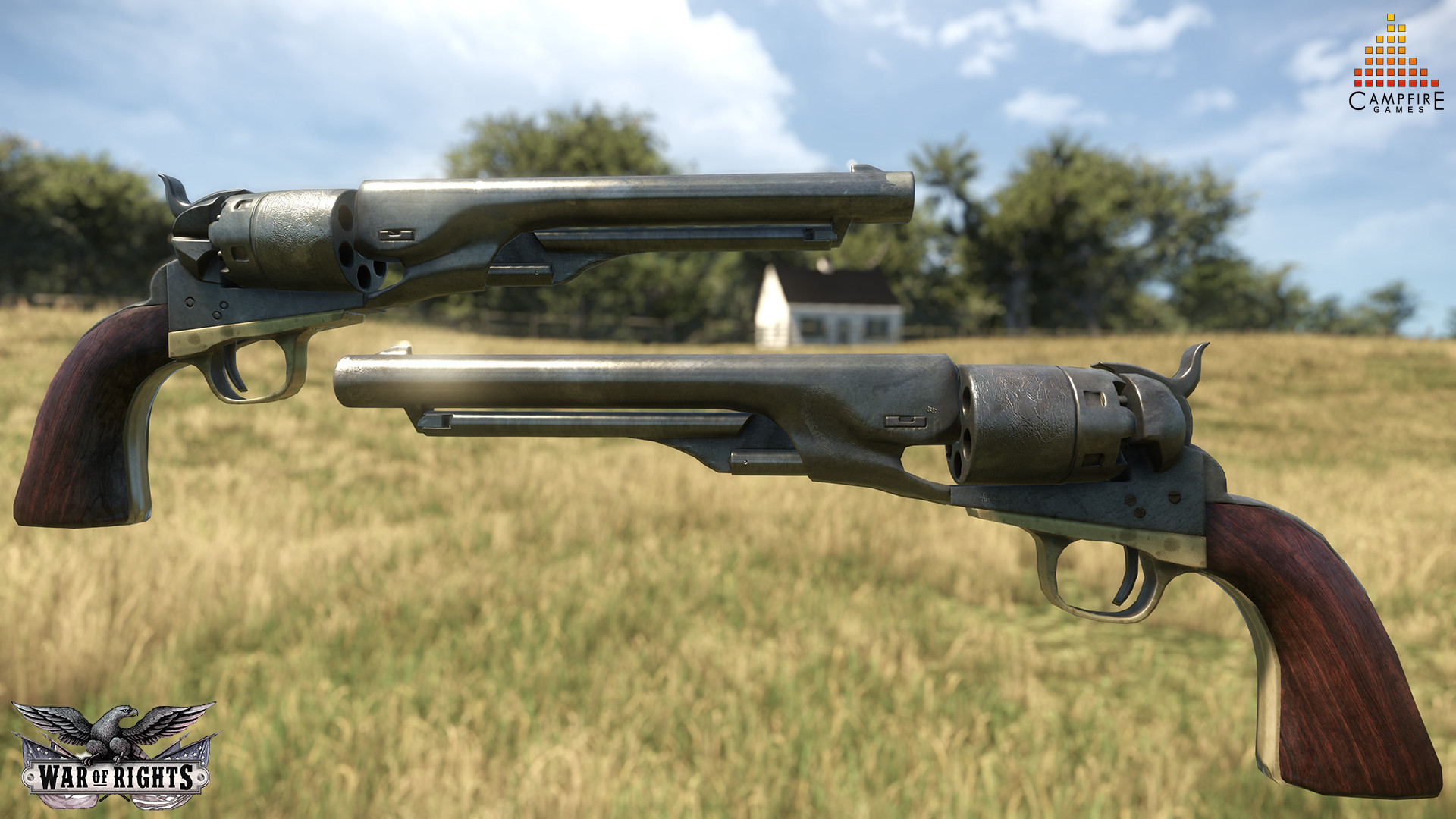 Union enlisted frock coat wearer
I'm pleased to show the next character in our lineup created by Pat; the union enlisted wearing a frock coat: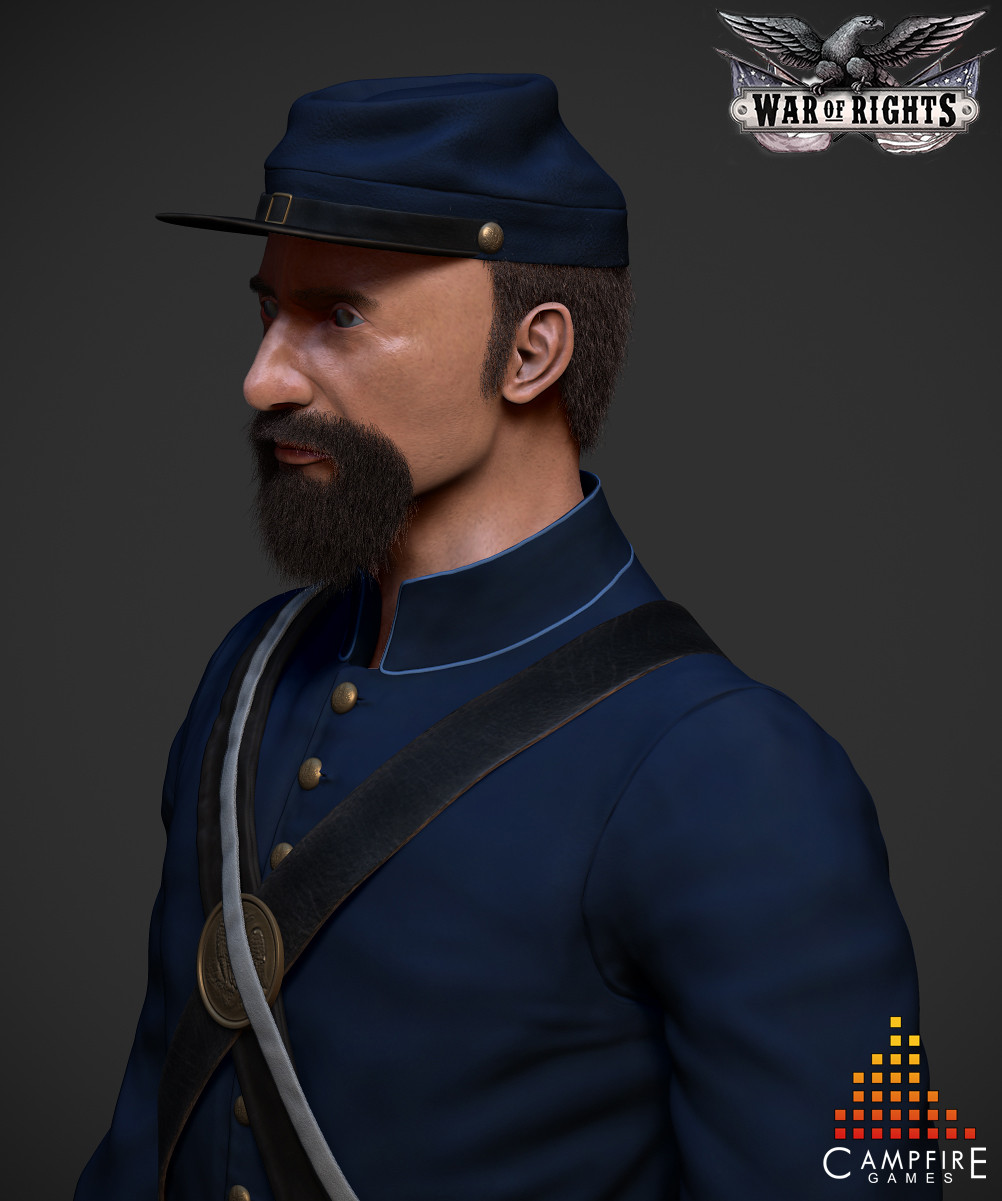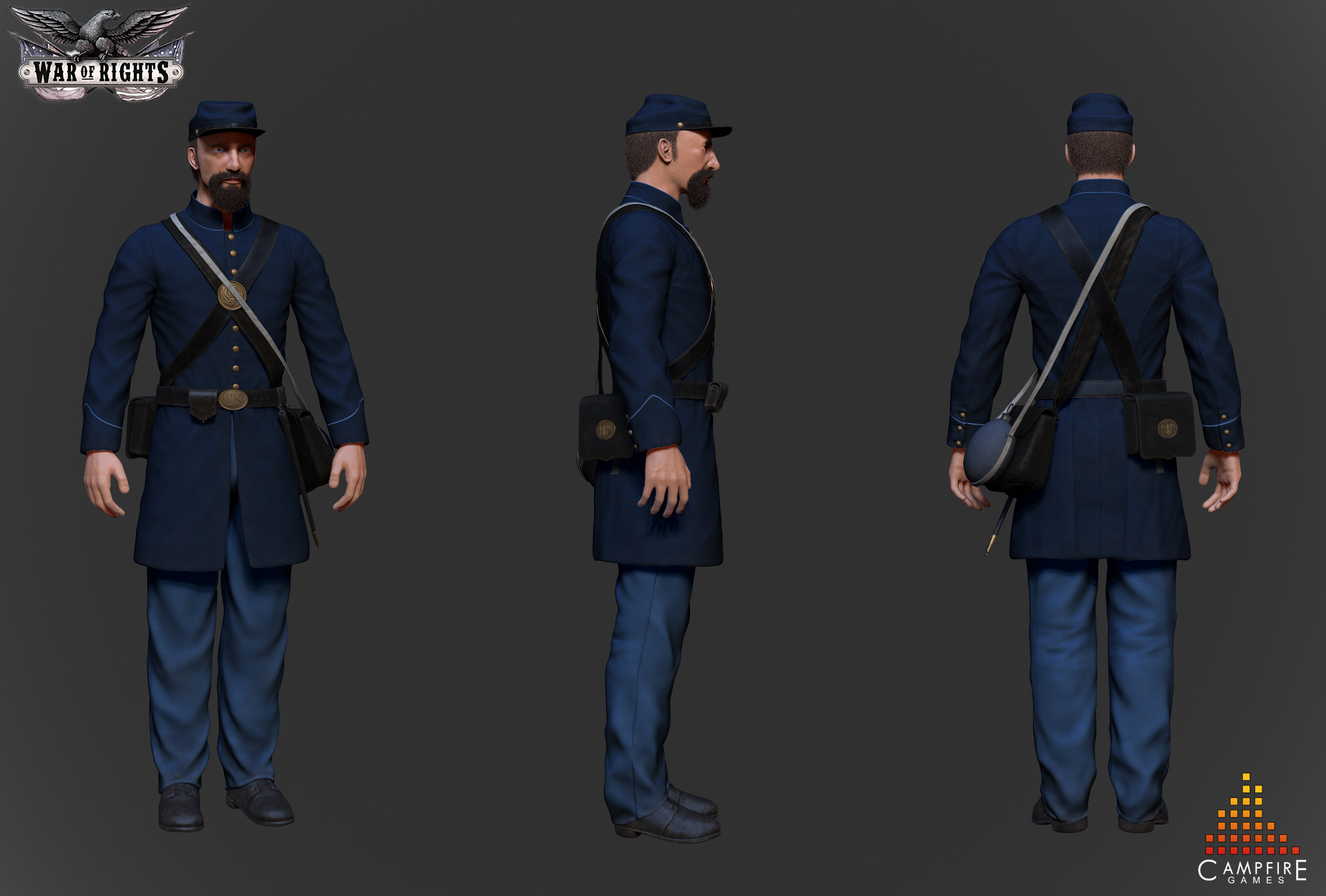 New 2D art
Gilbert, our 2D artist have been working on creating a Burnside Bridge artpiece for us. Enjoy!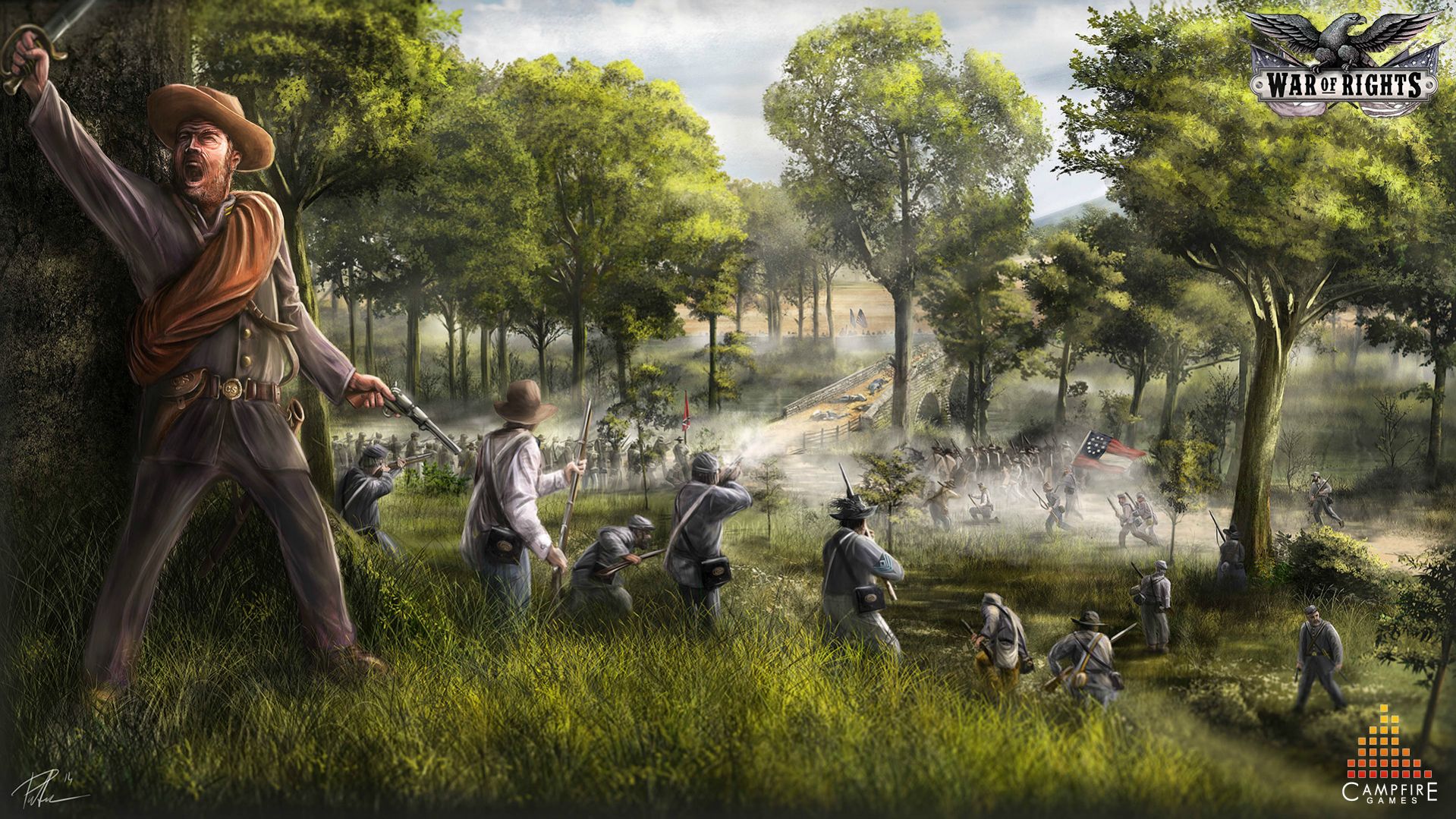 Gilbert has also recently revamped our aging logo - we hope you like the new one: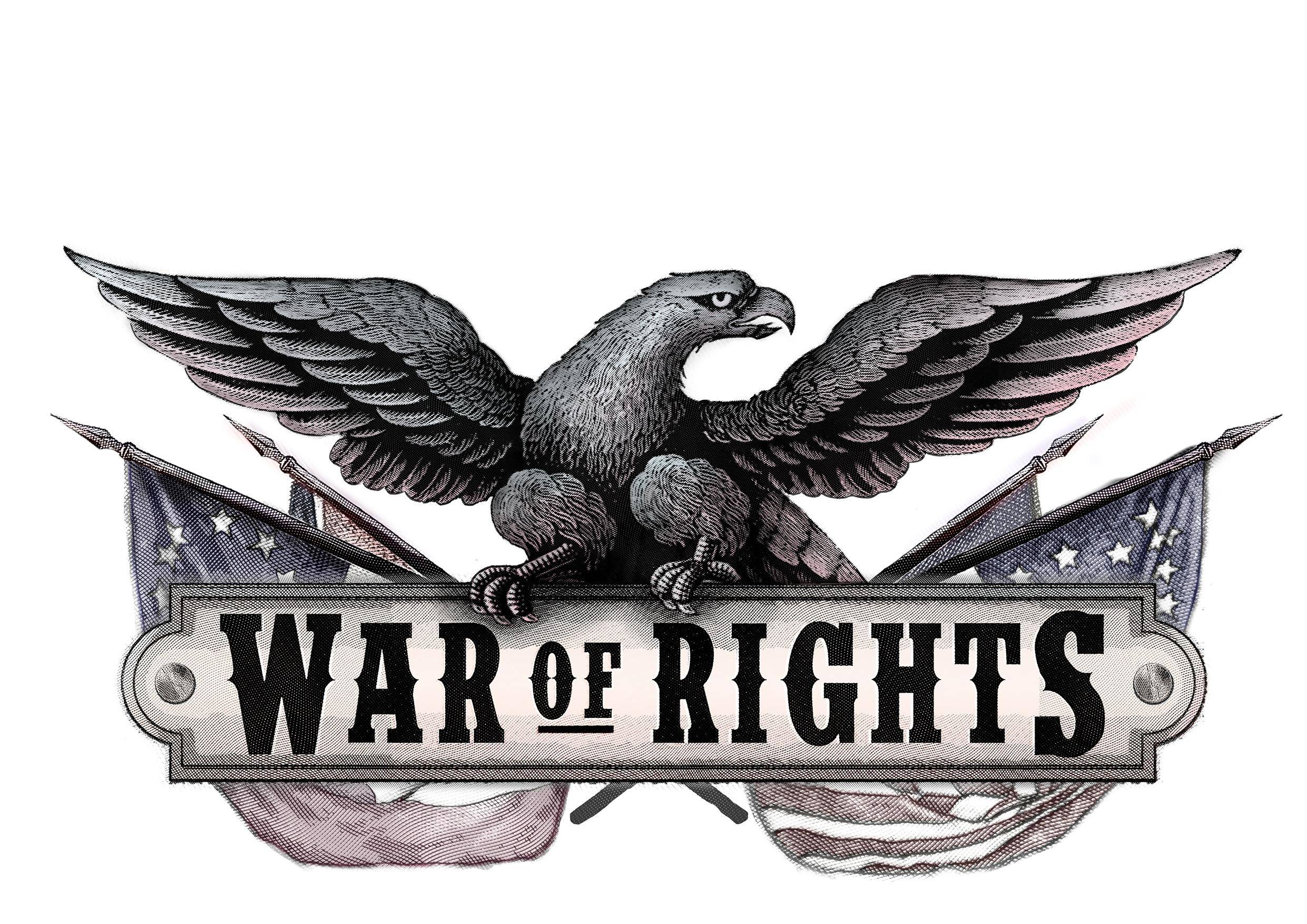 War of Rights Theme 1
Our sound engineers and composers, White Noise Wave have created this first track for us. We wanted to strike a serious note and we feel like they pulled that off brilliantly - take a listen for yourselves:
An update on the servercode
Steve, our programmer has been hard at work writing our servercode the past several months. Here's a short description of issues fixed and predictions for the capability of the server at this early state:
Fixed many issues like memory leaks, server crashes.
Added features like:
Encrypted 2-way authentication, which secures the user data, as well as making sure the packets are completely encrypted when sent from the client to the server and server to client.
Threaded-server to gain a lot of performance and stability to be able to support around 200 players at this early state.
We're now at a stage where the first internal tests can begin. Once the server is stable enough for us to allow more people to join in, we'll be sure to tell you about it.
That's all for now. Until next time, have a good one!